As the cost-of-living crisis continues, you might be looking for ways to save (and make) money this Christmas; here are a few tips to boost the Christmas coffers…
Christmas is, traditionally, a time for giving. And with Christmas looming on the horizon, everyone is turning their thoughts to presents, parties, and (probably) Prosecco. However, these things aren't necessarily in the collective mind of the consumer because of the joy they bring during the festive period. It is more likely to be in the context of the ongoing global cost-of-living crisis.
Affording presents, parties, and Prosecco can be a stretch on many people's purse strings at Christmas, even at the best of times. During a cost-of-living crisis, which has seen fuel prices soar, alongside that of food, and other basics we rely on day-to-day, these purse strings are really going to feel the strain.
SellCell's recent report shows that Christmas spending is likely to dip where traditional retailers are concerned, as consumers look for ways to save cash over the holiday season. Many people are worrying about buying gifts and ditching their usual festive spending habits in favour of more frugal practices.
If you're concerned about Christmas spending, there are some things you can do to save (and even make) some money at Christmas. If you want to clamp down on your Christmas spending, here's a few tips from SellCell to see you in the right direction.
Christmas Cost Cutting Tip 1: Buy Second-Hand, Pre-owned, and Refurbished…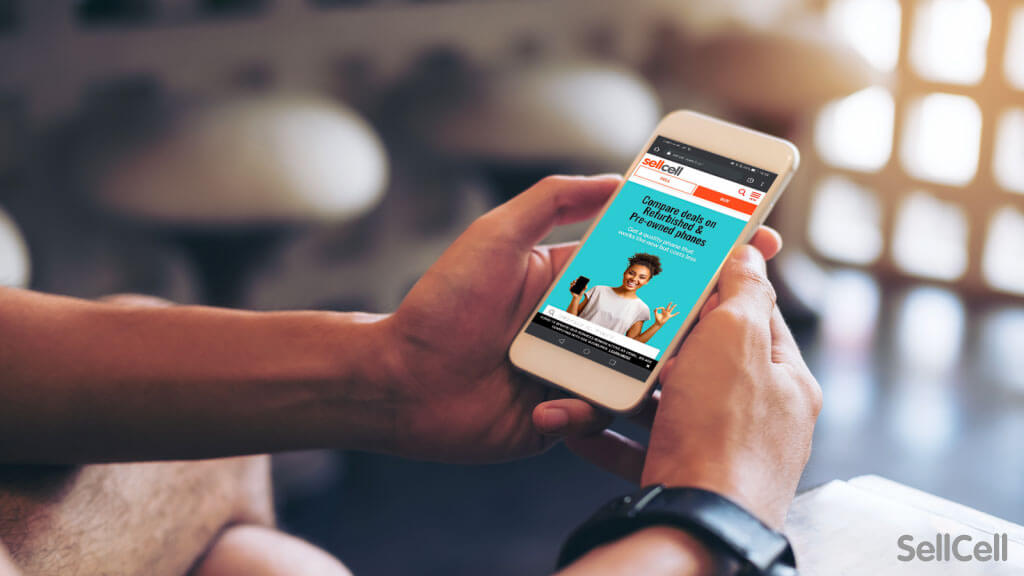 One surefire way to save money at Christmas is to buy gifts from websites like SellCell, that inhabit the re-commerce marketplace; second-hand, pre-owned, and refurbished should be on the top of your shopping list when it comes to Christmas presents, because they're significantly cheaper than the first hand alternative.
You can get almost anything you want from the second-hand, pre-owned, and refurbished marketplaces. Get cheap refurbished tech gifts from the likes of SellCell, or buy clothes for the office party from Vinted or eBay.
Christmas Cost Cutting Tip 2: … And Sell Your Old Gear to Make Extra Cash for Gifts
Like almost everyone reading this tip list, you're bound to have something you can sell to make some money in the lead-up to Christmas. So, if you want extra cash to fund your Christmas night out with work, or to buy a few extra presents, selling up is a great way to do so.
SellCell's recent second-hand marketplace report revealed that 20.3% of us will sell unwanted tech this Christmas, to make ends meet, using sites like SellCell to cash in their old tech. Likewise, 24.1% of us will sell other possessions like clothes and jewellery, using sites like Depop. It makes sense to trade in old tech and other items, and use the cash to offset your Christmas expenses.
Christmas Cost Cutting Tip 3: Do the Christmas Grocery Shop at Budget Supermarkets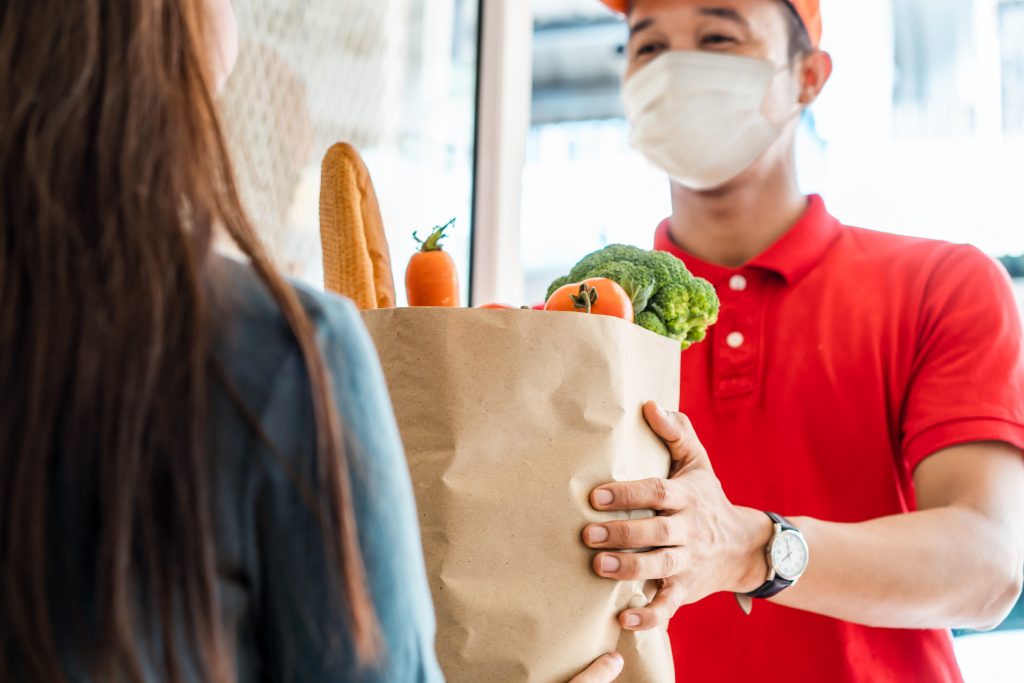 With 56.8% of us opting to switch out their supermarkets, according to SellCell's cost-of-living survey, there is clearly an appreciation of the savings to be made by shopping in budget stores. Aldi and Lidl both sell excellent quality produce at a fraction of the cost compared to big brand supermarkets, and you might find a bargain gift in their seasonal aisles. If you need to buy in bulk, head to Costco for wholesale prices.
Christmas Cost Cutting Tip 4: Write a Food Shopping List… and Stick to It!
If you want to save more cash when you head to the budget supermarket, then you should make a list before you go. You should also resist the temptation to add "extras" to the cart. Instead, plan a few nice treats into the shopping list, and don't buy half the global stock of chocolate just because you've got a few days off work. The kids are likely to get plenty of chocolate anyway, which you can always guilt-trip them into sharing with you…
Christmas Cost Cutting Tip 5: Don't Buy Too Much Food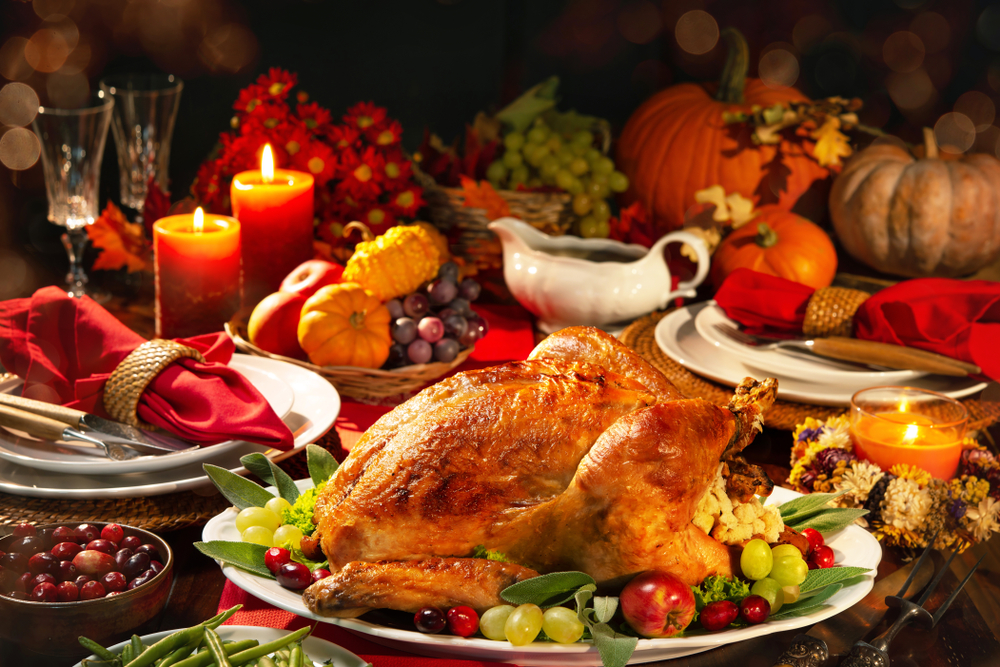 Writing and sticking to a list also helps avoid food waste; a rapidly worsening problem as people overbuy and then under-use their groceries. Moreso at Christmas. You don't really need seventeen bags of sprouts, realistically, so you can put one bag on the shopping list and save the cash for other expenditure. The point is, you see every year how much food you throw in the trash, so be more mindful at the list-writing stage, and you won't be throwing money away.
Christmas Cost Cutting Tip 6: Make Some Gifts
If you look around the internet, you'll find that it is actually pretty easy to make gifts for people, and that personal touch can make a home-made gift seem a bit more special than something you buy from a store.
You can be super-thrifty here. Preserves are very easy to make, for example, and are also great gifts, so grab some low price fruit (from the budget supermarket mentioned above), a bag of sugar, and some cheap jars from Amazon (or save and reuse some of your own), and get crafty with it for Christmas.
Christmas Cost Cutting Tip 7: Send e-Cards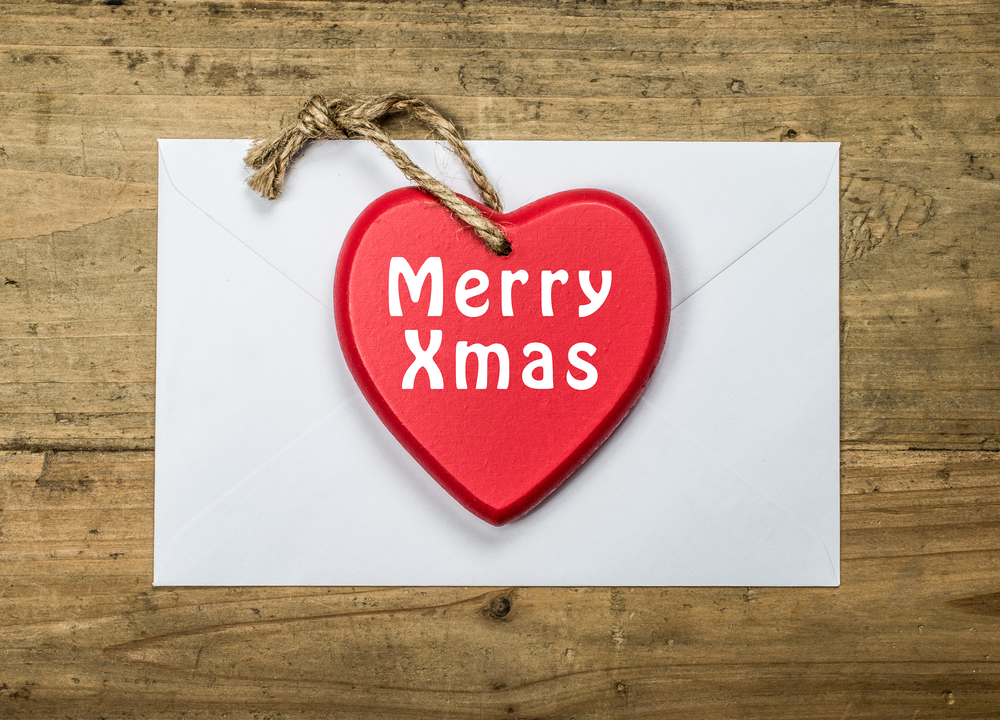 Cut down on Christmas card costs by sending e-Cards. There are plenty of brands out there—like 123greetings.com—that allow you to send free e-Cards. These are just like any other greetings card, except they're digital. Aside from the savings you'll make on not buying the cards and paying for postage, you're also doing your bit for the environment as you're not buying paper goods in the first place, and sending an e-Card doesn't involve a gas-guzzling vehicle to take it to its destination. If the recipient wants to print it out, they can!
Christmas Cost Cutting Tip 8: Party at Home
Going out to party over Christmas can spiral out of control, cost-wise. Once you've had a couple of drinks while you get ready, travelled in an Uber, and paid for your first drink, you're already down on your cash, and your evening has only just begun. We've all checked our bank balance with an overbearing feeling of dread after going out for Christmas fun, so bringing the party home is an excellent option.
Plus, there is always a lockable bathroom door and significantly better music policy at your own party, right?
Christmas Cost Cutting Tip 9: Share the Cost of Parties Among Guests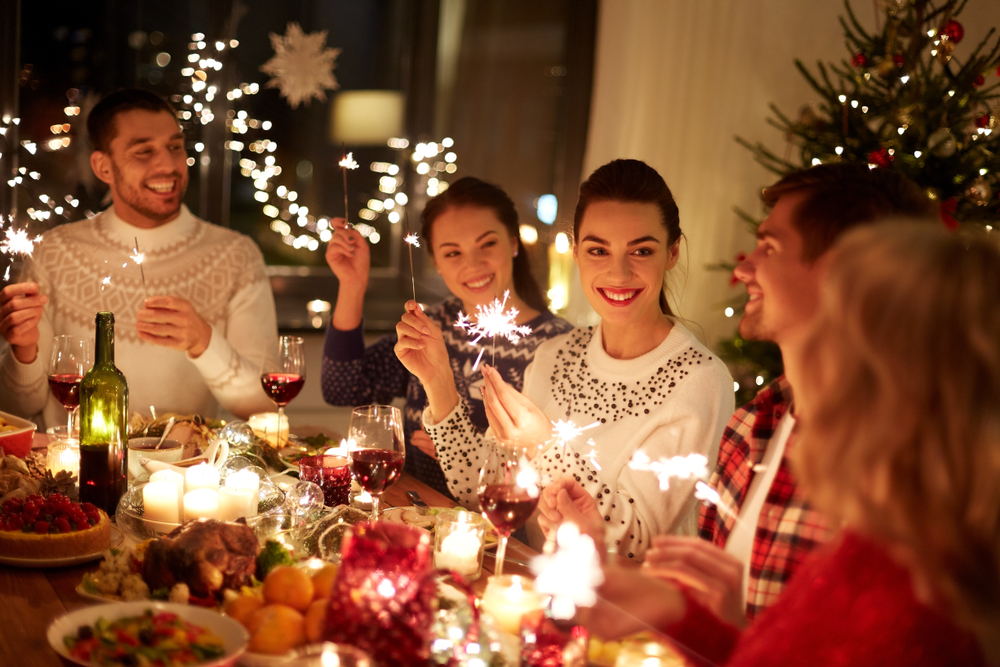 It is lovely hosting parties and having friends and family in your home at Christmas. However, it is also a very costly exercise, making sure everyone has enough food and drink. So, aside from the obvious "bring a bottle" request, you could also ask every guest to bring a dish. It doesn't have to be anything extravagant or expensive for them to buy and prepare, either; things like a plate of sandwiches, a bowl of pasta, or a few bags of chips is all anyone needs to bring along to contribute to the party.
Christmas Cost Cutting Tip 10: Buy a Fake Christmas Tree
A fake tree might seem like an expensive item to buy, initially. However, realistic looking trees are not that much more expensive than a real tree, and you can get some fake trees at the fraction of the cost of a real one; just check out Amazon for prices.
You can consider this a long-term saving, as well. If you have a fake tree, once Christmas is over, you just box it up and then get it out again the following year. This won't cost you a penny the second time around!
Christmas Cost Cutting Tip 11: Use Less Electrical Lighting Decorations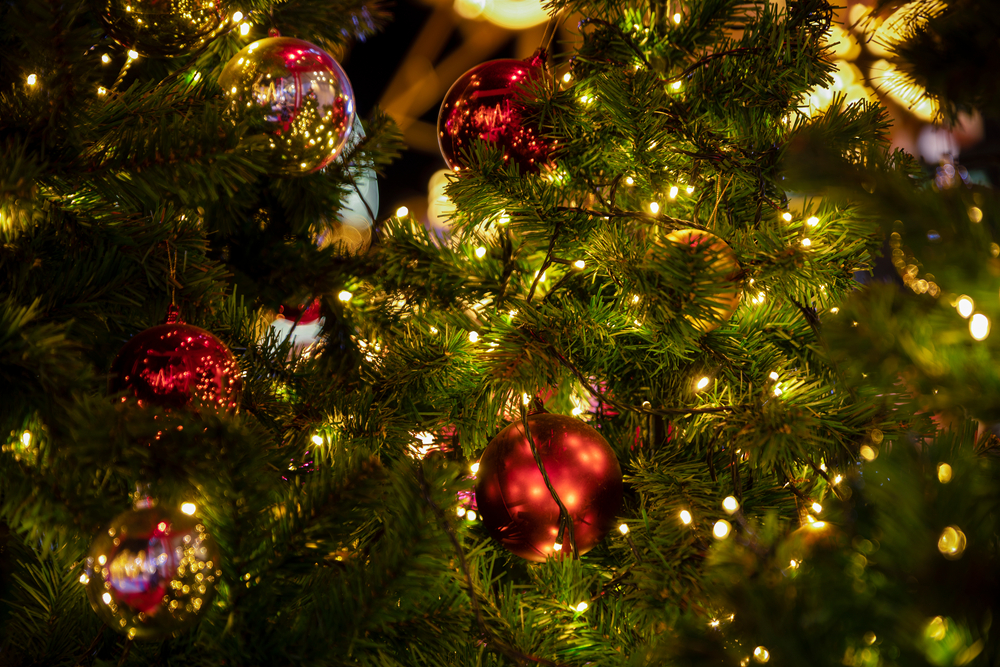 Yes, your tree looks beautiful sat there in all its illuminated glory, draped in six kilometers of glowing electrical lighting. The resultant electricity bill will be significantly less easy on the eye, though. So, if you want to light your tree this year, perhaps consider going a little less overboard on the lights, seeing as the cost of energy is currently skyrocketing.
You could also consider getting some solar powered lights, and then you won't spend a dime on lighting your tree!
Christmas Cost Cutting Tip 12: Control the Budget for Kids
Avoiding the old "in my day, we got a tangerine and a jigsaw, and even that was on a good year", kids expect a lot thanks to constant advertising and peer pressure to get the latest gadgets and tech for Christmas. SellCell's survey on teenage Christmas gifts proves that point perfectly.
It is always tempting to get the kids "that extra present", or grab something on the fly while you're out shopping, but it is imperative that you keep a tight rein on the budget for your kids' gifts. Especially when money is tighter than ever as we head into Christmas.
Christmas Cost Cutting Tip 13: Use Promotional Events to Save Cash on Gifts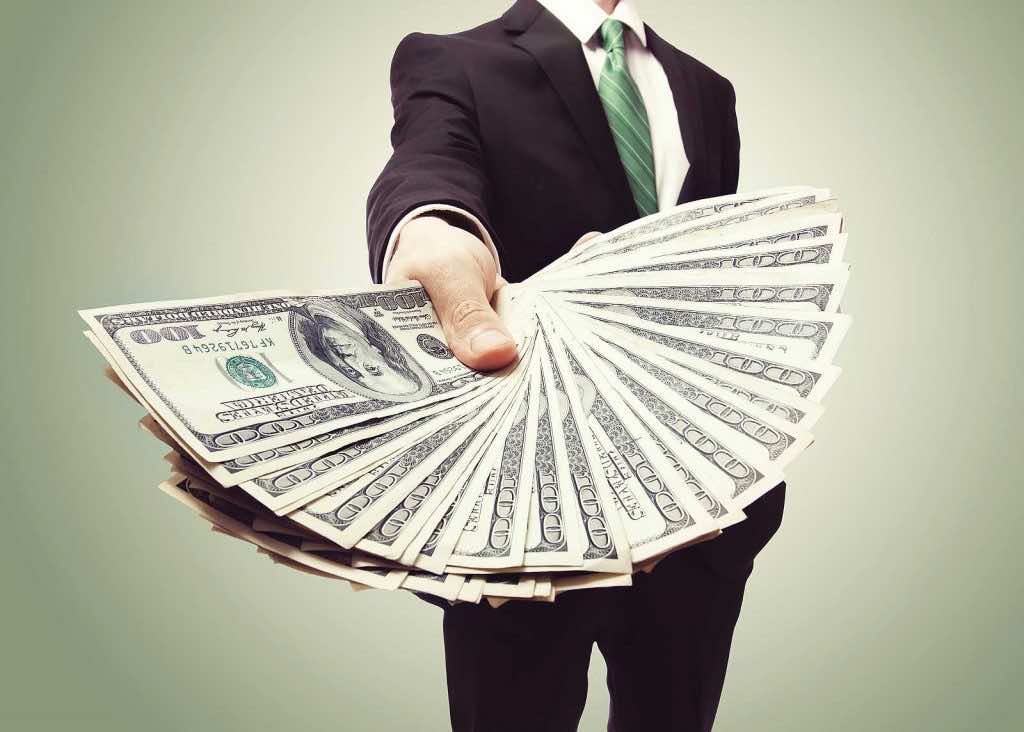 Events like Black Friday and Cyber Monday present an excellent opportunity to save on items, and you don't necessarily need to stick to Amazon, either. Lots of brands' own websites will also have Black Friday promotions, and you can do really well out of them if you play the game right.
You don't even need to find the deals yourself. Websites like MakeUseOf have deals round-ups and brand-specific articles to help you track deals down. Plus, pro-tip, if you're not a Prime member, you can sign up for a week, for free, to benefit from the free next-day delivery on Amazon. But we didn't tell you that, right?
Christmas Cost Cutting Tip 14: Use Coupon Codes and Discount Sites to Save on Shopping
Obviously, hunting down discounts is a great way to save cash, but you can also use sites like Quidco to benefit from the bargains and make some cashback in the process. Cashback sites do exactly what they say on the tin; you go to a retailer via their site, make your purchase, and you get money back on everything you buy.
Alternatively, keep an eye out for website coupons and deal periods. ASOS, for example, regularly has additional sales on their items, such as a further 20% off with a discount code for one day only. If you download the ASOS app, it will notify you, so you can grab a discount outfit for the office Christmas do.
Keep Costs Down This Christmas
Hopefully, some of those tips above will help you cut down on your spending this Christmas. It seems very "bah-humbug" to talk about Christmas in the context of a cost-of-living crisis, but this is the reality many of us are living. Follow some of the tips above and you'll find your festive season is significantly more frugal.