Last updated December 10, 2020
It is always best to shop around if you are looking for a good deal when selling your iPhone. Here, we take a look at why selling to Apple or your carrier isn't the best option.
If you are reading this, then it is likely you are up to date on everything Apple announced at their recent Apple Event. We have four new iPhone handsets heading our way in a matter of weeks; the iPhone 12, the iPhone 12 Mini, the iPhone 12 Pro, and the iPhone 12 Pro Max.
Our research at SellCell.com tells us that more people than ever are looking to trade-in their old iPhone, with four-in-ten iPhone users and (gasp) three-in-ten Android users also considering making the leap. But they, and you, need to ensure the best deal. Here's why trading your old iPhone in with Apple or your carrier may not be the best idea.
33% of Americans will Lose Money on the Trade-In Value of Their Old Device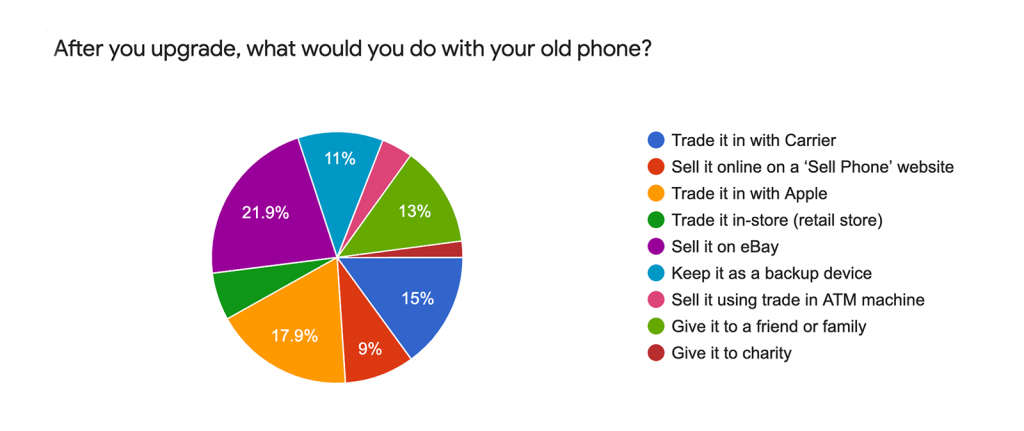 That's right. Alarmingly, a third of US trade-in customers will lose out when they trade-in. Why? Because they are trading in with their carrier, or with Apple themselves. When you trade-in, you are given a price based on what Apple or your carrier says your phone is worth. The problem is, they're not likely to be giving you a good deal.
It might seem like the easiest option to trade-in with Apple or your carrier. After all, it is them who you'll likely be buying the new iPhone 12 from. Why not do it all in one place. And this is where customers are coming unstuck, potentially losing hundreds of dollars by choosing convenience over common sense.
As you can see from the data above, our latest research shows that many people will default straight to selling back to Apple or their carrier. We interviewed 2,000 US smartphone owners and, of them, a staggering 33% will be going down that route. 18% will be selling their iPhone to Apple and 15% will be selling to their carrier.
The data also tells us that 11% of users will be keeping their existing iPhone as a back-up device. Great…if you can afford to splash out on a new iPhone. However, this means you are potentially sitting on hundreds of dollars, and that is no exaggeration.
The problem many consumers share is that they don't actually realize that selling to their carrier-or straight to Apple-can leave them out of pocket. You should always compare the market and see who is offering you the best price, which is where websites like SellCell.com step in; we compare the trade-in value from over 35 different websites to ensure you have the best price.
Trade-In Prices Compared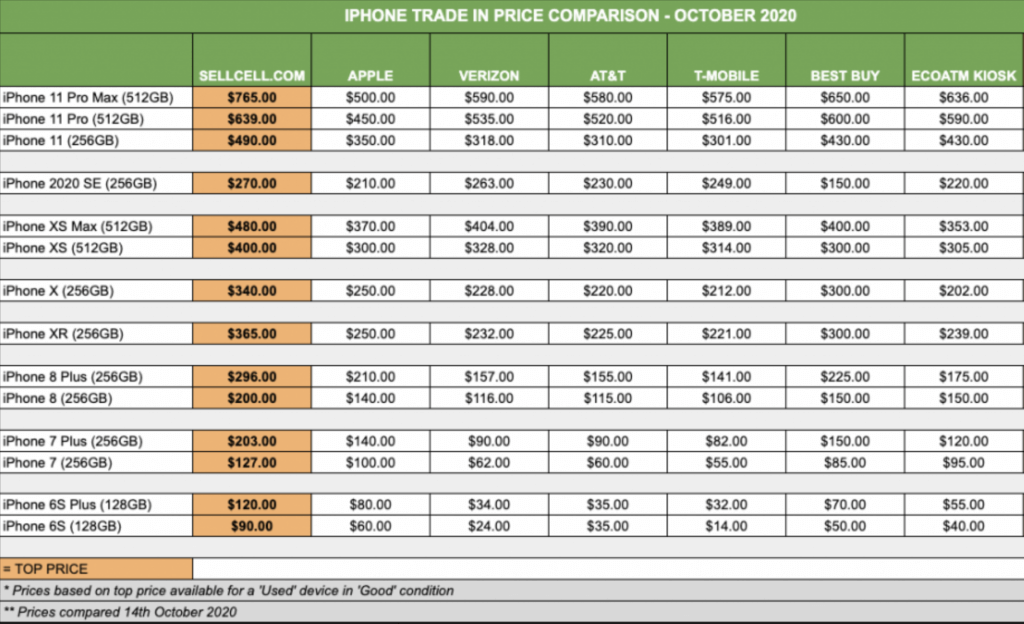 To illustrate this point, we've had a dig around and found out who is offering what when you trade your iPhone in. The results, which you can see in the table above, are most telling. You most definitely do not get the best trade-in value from either your carrier or from Apple.
In fact, as you can see, trading your old iPhone via SellCell offers the best price in every single instance above. Let's take the iPhone 11 Pro Max as a case in point. Apple is offering a paltry $500 for its most expensive existing handset. So, that means you would have to put $199 toward the cheapest iPhone 12; the iPhone 12 Mini. You'd need to cough up a huge $599 if you wanted the iPhone 12 Pro Max, which retails at $1,099 on release.
If we look at the buyback prices across the board, even if you sell your iPhone 11 Pro Max to Best Buy, you're going to be short of $49 if you downgrade to a less capable 12 Mini. That means if you want the 12 Pro Max, you'll need to find an extra $449.
SellCell, on the other hand, is offering a cool $765 for your iPhone 11 Pro Max. That is a market-beating $115 more than the best offer you can get from a carrier and $265 more than Apple. This way, you could buy the iPhone Mini outright-brand new- and you'll still have $50 in your back pocket for a new case or some MagSafe gear. If you want the iPhone 12 Pro Max, then you'll need to stump up a not-unreasonable $334 (which you could easily do by trading in some other tech with SellCell, too).
Trade-In Online Is Just as Easy as With Apple or Your Carrier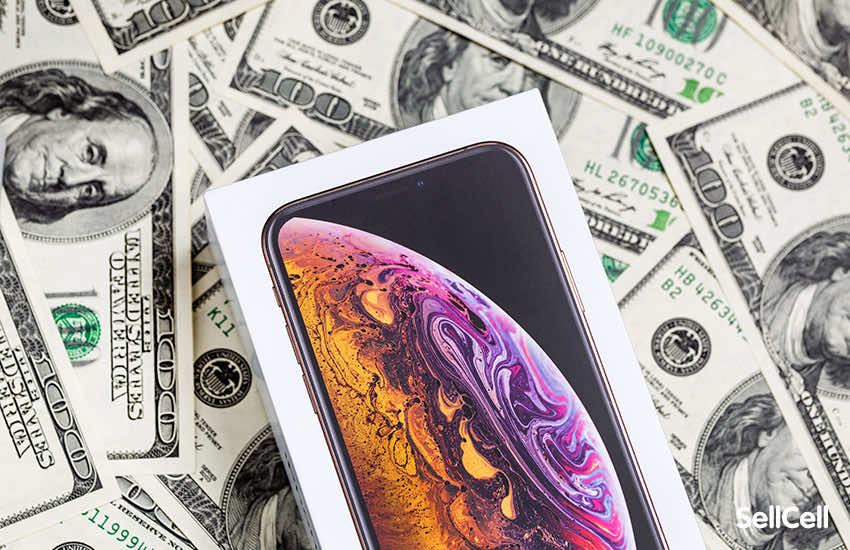 As we mentioned earlier, trading in with Apple or your carrier may seem like the right thing to do. It may seem to be more convenient. However, using a price-comparison website like SellCell.com is no less convenient, save for clicking into a different web page.
In fact, it is easier. We automatically find the best price for you and compare it to up to 35 other prices so you can actually see that you are getting the best deal. Does Apple do that? Nope. Does your carrier? Nope! Plus, you can be earning up to $115 trading in with SellCell.com than literally anywhere else.
Not only that, but you don't even have to send your old iPhone off straight away. With SellCell, you're getting a 30-day price lock-in. This guarantees you the best price even after the new iPhone is launched, so you can get the most money for your old device and take advantage of any deals that come with buying your iPhone 12. You're under no obligation to trade-in if you change your mind, so everyone's a winner here!
Don't Lose Out!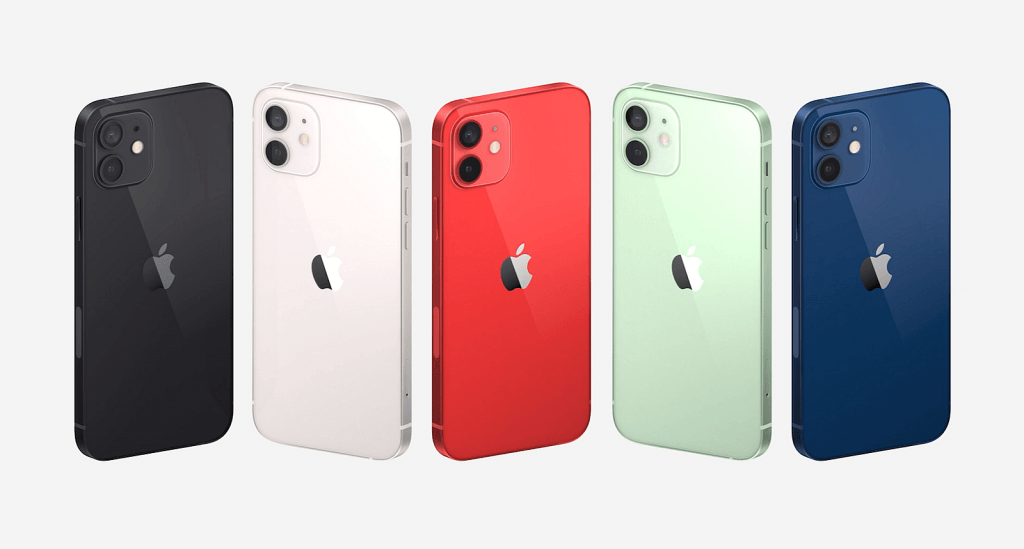 The facts are there in front of you. If you trade in with Apple or your carrier, you are losing out on quite a substantial amount of money. Before you trade in, you should always compare the value of your iPhone with different buyback vendors.
You can do this with SellCell.com. Simply head to our website to find out how much your model is worth and lock in the best price for 30 days, while you wait for the iPhone 12 to be released. Just don't find yourself out of pocket when you sell your old iPhone.