Last updated December 10, 2020
Buying gifts for Christmas can be a bit of a chore, especially if you don't know where to start. Here, we take a look at this holiday season's best tech gifts.
We get it. Christmas can be stressful. It needn't be, but finding that perfect gift can be hard, especially if your loved one is a difficult person to buy for.
Even sticking to a budget can be a stressful experience for any buyer. The devices included here range between $60 and $700, but most of them sit around the $60-70 mark and will make great gifts for your chosen recipient.
If they are the techy sort, though, you have a vast range of options that can suit any budget. You don't have to spend a fortune to make someone happy this holiday season. Let's take a look at some of the best tech gifts for 2020.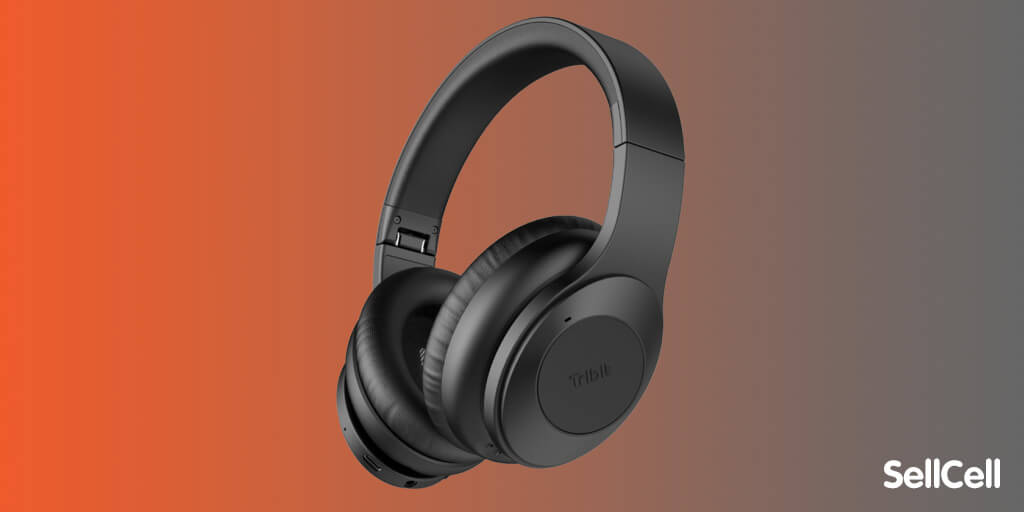 Tribit makes some really affordable audio gear, while not scrimping on quality. The Tribit QuietPlus 50 headphones are a perfect example of the brand's ability to craft features into an inexpensive product.
These are over-ear headphones, so they have the iconic cups that go over your ears and a headband over the top of the head to hold everything in place. They're made from comfortable materials and their minimal weight means you should barely notice them when wearing.
The great thing about these headphones is that, despite their low price point, they feature ANC (active noise cancellation). So, any noise from your surroundings won't disturb your music. A top pair of budget cans.
Buy Now: $79.99 at Amazon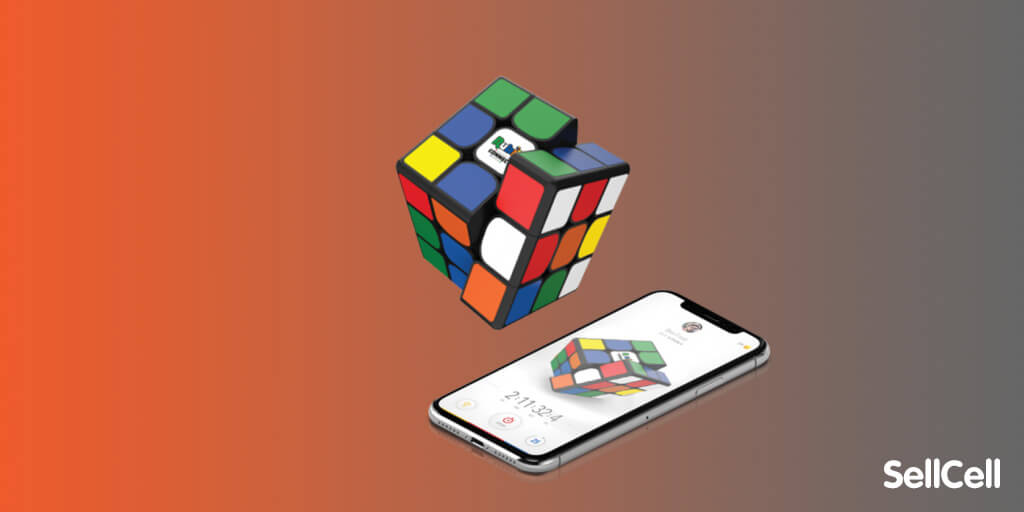 The Rubik's Connected Cube is the perfect way to satisfy the puzzler in your life. It is an official Rubik's product, so has the associated quality assurance.
This is an excellent toy because it opens up a whole new aspect of playing with the world-famous puzzle cube. That being an entire community of Rubick's players!
You see, this is a smart cube. It connects to your smartphone and the app will record your every Rubik's move! This is where the fun really starts, as you can compete in challenges and post your scores online via the app. Fantastic fun for people of all ages.
Buy Now: $59.95 at Amazon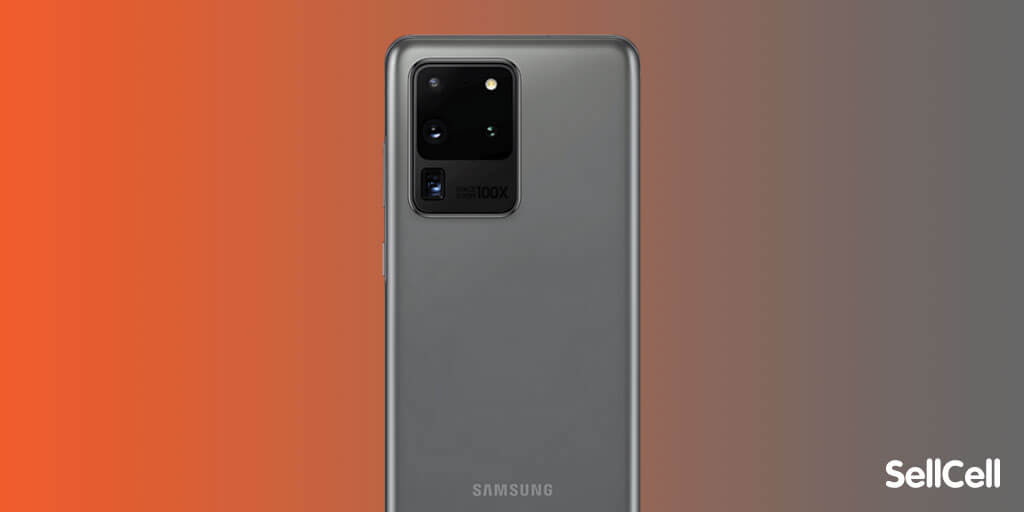 The Samsung Galaxy S20 is one of the best flagship phones currently available. The Ultra 5G version comes with a plethora of bells and whistles and is sure to put a smile on anyone's face this holiday season.
You get a nice big screen that refreshes at 120Hz, making this a perfect phone for mobile gaming. It comes with either 12 or 16GB RAM as well, so it can process intense loads from bigger games, too.
There are four camera lenses at the back, with the wide-angle lens topping 108MP. The main lens comes in at an impressive 48MP. You'll get some awesome Christmas shots with this phone!
If you go for a refurbished option, you can save a lot of cash against buying the handset brand new. This handset will set you back $1,399 if you buy it from Samsung.
However, using SellCell's price comparison service, you can buy a refurbished Ultra 5G for just under $750. That is almost a 50% discount on what Samsung offers!
Not only that but if you trade in your old tech for the best price with SellCell, you could reduce the cost of the Samsung S20 Ultra Pro and get it even cheaper.
Buy Now: From $605.00 at SellCell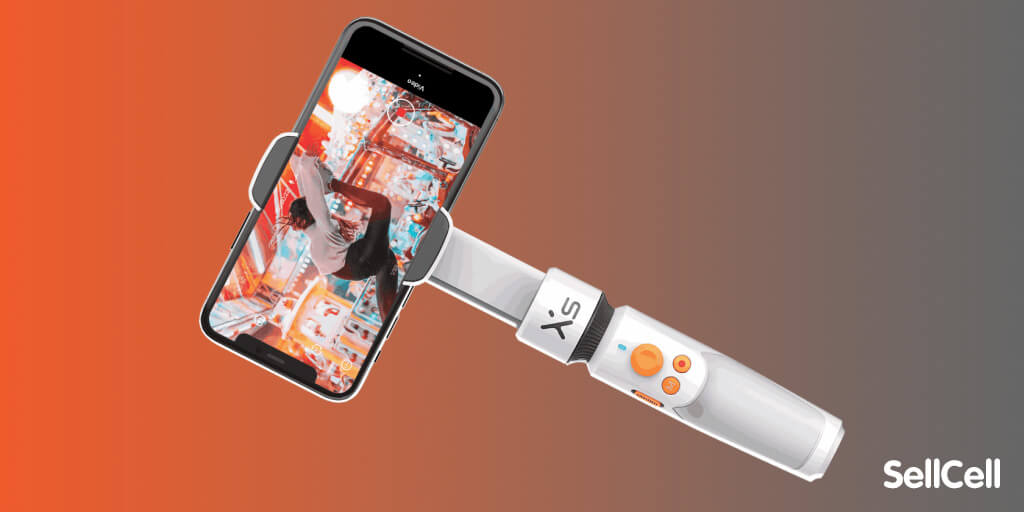 For the mobile movie-making fanatic, the Zhiyun Smooth XS Gimbal is an excellent way to put a smile on their face.
The gimbal works in conjunction with a wide range of smartphones, from the Samsung Galaxy S20 to the latest iPhone 12. It would even work with a budget smartphone – you don't need to own a flagship model to enjoy the Smooth XS.
It works by allowing you to record ultra-smooth video, which means the lucky recipient can have hours of fun capturing holiday antics. The handle houses multiple controls, allowing you to pan, zoom, and rotate the camera.
Buy Now: $74.99 at Amazon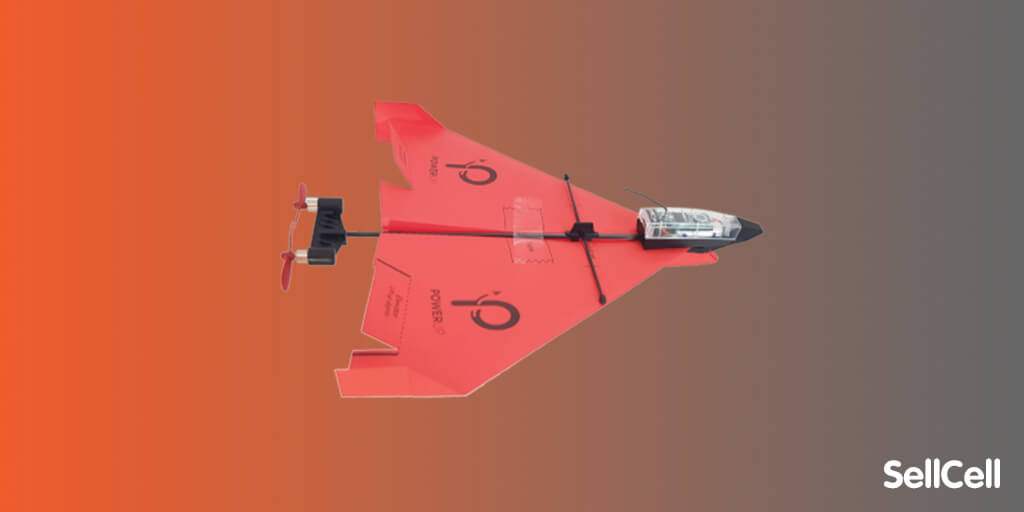 The POWERUP 4.0 is a gift that covers a wide range of tastes. Kids of all ages love models, for a start. Then you've got the crafters and hobbyists, who love to make things. On top of that are the remote-controlled airplane fans, who will revel in this DIY Dambuster.
You can get a base POWERUP 4.0 kit, which includes everything you need to make and fly your own RC paper places. You can also get a POWERUP book to add to the collection, which details how to make ten unique models!
If you really want to impress, you could add some accessories. You can add a Night Flight light setup to the wings for some twilight aerobatics, or grab a foam kit to make a more durable jet!
Buy Now: $79.99 at Amazon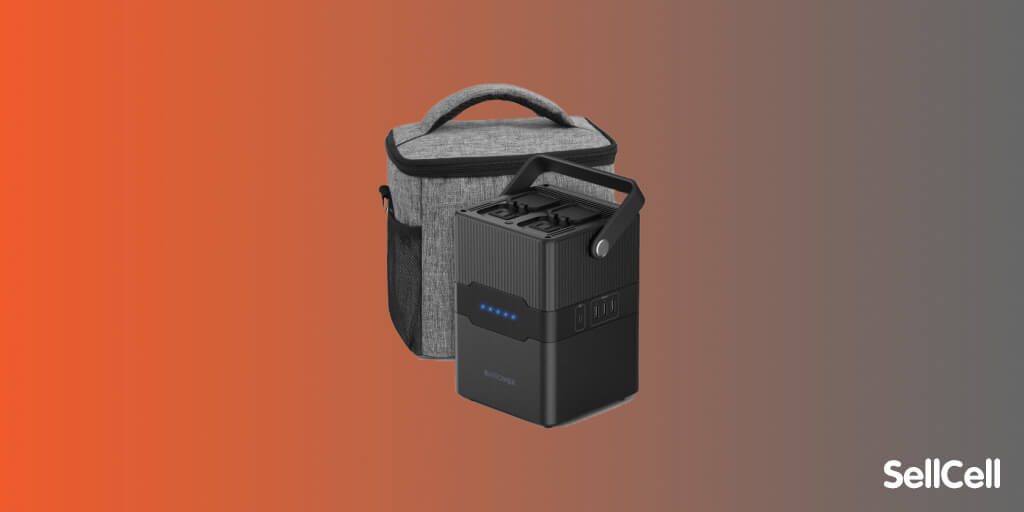 It might not seem like the most exciting gift, but it is certainly a practical one. Plus, a portable power station like this is an excellent gift for anyone with a motorhome or who loves going camping.
The RAVPower Portable Power Station is great value for money. It has a 70200 capacity so will be enough to fully charge an iPhone 12 around 15 times. You can also recharge the power station itself using solar panels, if you like, making it an environmentally friendly piece of kit.
It has numerous charging ports, two DC outputs, and it even comes with an emergency light that has four different modes. It seems that RAVPower has thought of everything you might need with this beastly battery beater!
Buy Now: $239.90 at Amazon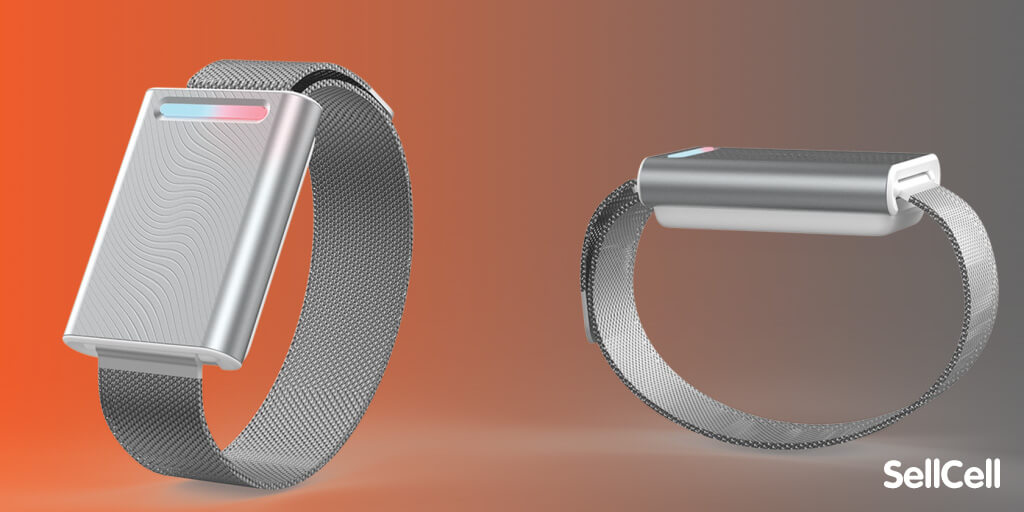 The Embr Wave is a truly unique device. It is a wearable that looks similar to a smartwatch, except it isn't a watch…
The Embr Wave sits around the wrist like a bracelet. Facing you is a single multi-function button (MFB), while on the back of the device is a small ceramic plate. This sits against your skin when you are wearing the Embr Wave.
Pressing the MFB will illuminate the button itself, telling you that the device is ready. It lights up red to the left and blue to the right.
Pressing the red button will heat the ceramic plate against your wrist, which makes you feel warmer. Pressing the blue button chills the ceramic plate, making you feel cooler.
There is science behind it, which Embr explains on its website. However, as someone who has tested the device, this writer can tell you that it actually works. A great gift if you want something totally different.
Buy Now: $229.99 at Amazon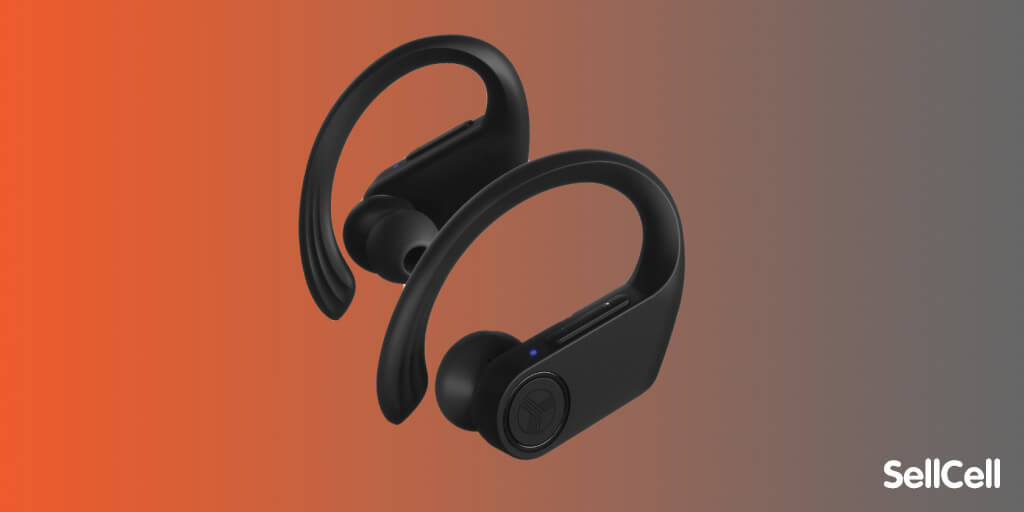 A perfect gift for the gym nut in your life, the Treblab X3 Pro wireless earbuds don't cost the earth, yet deliver high-quality sound.
They follow an around-the-ear design, meaning that they have earbuds that sit in your ear canals while hooks secure them over the tops of your ears.
These have a massive 45-hour battery life (if you use the case to charge them when not in use) and have an ingress protection rating of IPX7, meaning that they're easily going to take any gym sweat that heads their way.
Because of the design, they are more secure, so exercising while wearing them doesn't come with the constant worry that they're going to come flying out of your ears and underneath the feet of a fellow gym-goer.
Buy Now: $69.97 at Amazon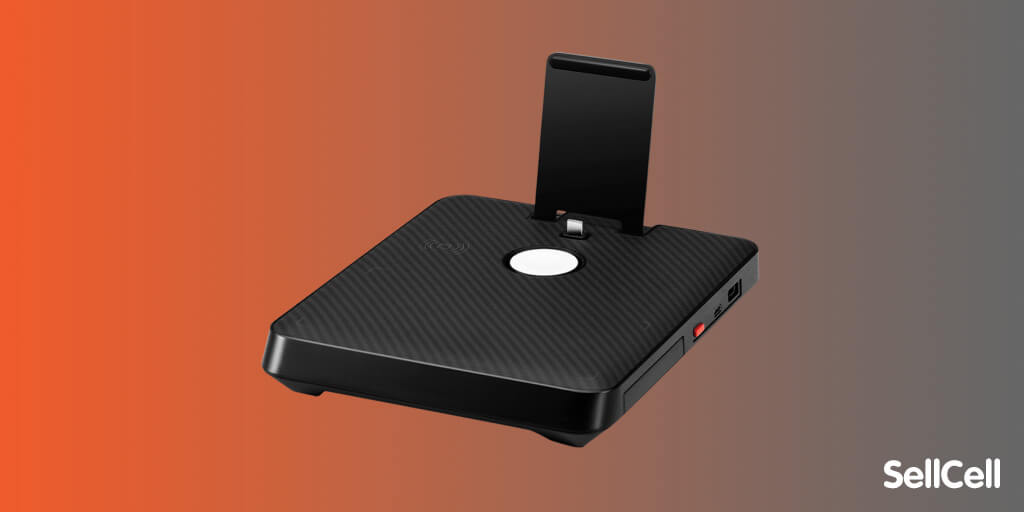 The Pitaka Air Omni is a tech gift for that person who has everything (unless they already have the Air Omni of course).
It is a multi-device charger and it works with the Apple ecosystem. So, you can charge your AirPod Pro headphones, your Apple watch, your iPad, your iPhone.
It has a lightning connector up top, which means you can charge your iPad while you use it in portrait mode, or you can stand it in landscape mode and charge with one of the ports on the side.
The device isn't just for iDevices either. You can charge Android devices too. The lightning connector has a converter that can switch the charger to a Type-C!
It also features several wireless charging pads for various devices that accept this form of charging.
Buy Now: $159.00 at Amazon
The Perfect Christmas Tech Gifts
As you can see, there is a wealth of tech out there that doesn't break the bank. We've got a great list here, but if you don't fancy what we've suggested, at least you have a decent starting point for some ideas.
If you wanted to bump your funds up a little more, you could always think about trading in your old tech to see how much extra money you could add to the Christmas jar.
NB. Prices & availability as of 19th November 2020 and subject to change.
Disclosure: Some links are affiliated so we may earn commission on referring you to a service. There's no extra cost to you!.