Last updated June 6, 2023
With the holiday season just around the corner, we take a look at some of the ways you can add that extra bit of pizzazz to your virtual office party.
Lets face it, COVID isn't exactly making meeting people any easier. Social distancing rules mean we can't really do much, from meeting family, to going to work at the office.
For some, home working is great, but many people miss the social aspect of working in an office. You can't exactly hang around the water cooler in your own house, can you?
So, to get you in the holiday spirit, here are some ways you can hold a virtual office party without even having to go to the office.
What Is a Virtual Office Party?
You might be sat there wondering what on earth a virtual office party even is. Well, it isn't actually that much different to a regular office party. Save, perhaps, for the embarrassing exploits that occur during most work social events that take place in person.
All we mean by "virtual office party" is that you will come together with your colleagues and friends, only this time you will be using a computer to e-meet them, rather than meeting everyone face-to-face.
Why Do You Need to Throw a Virtual Office Party?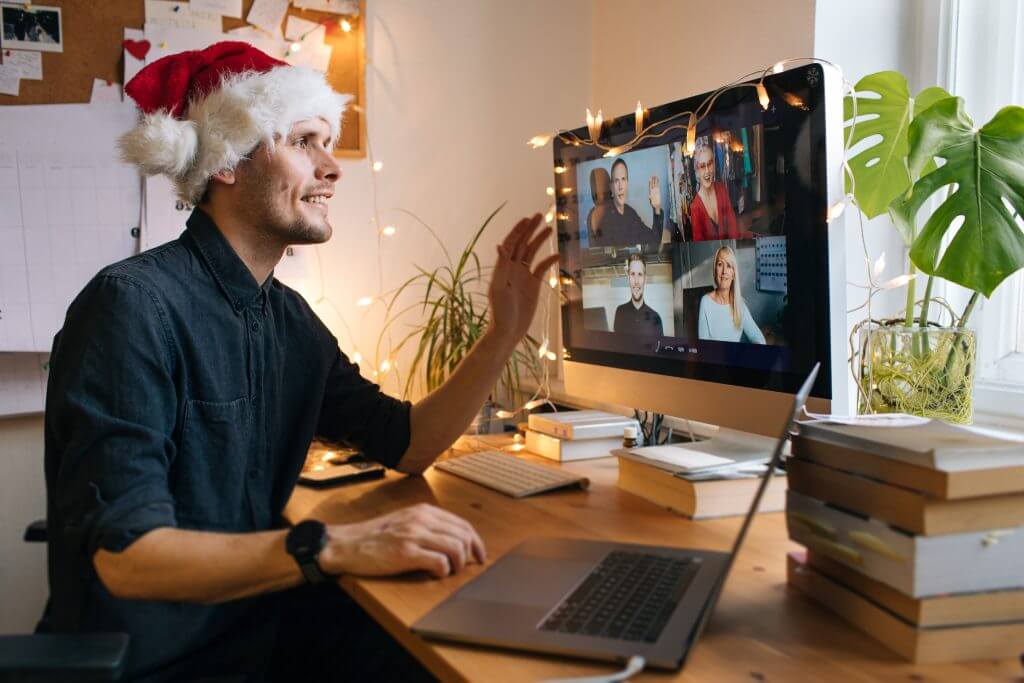 It doesn't take a genius to work out that right now might not be the best time to be kissing your work crush under the mistletoe. The risk to your health from COVID is the primary reason you can't meet up with anyone, office parties included.
So, if you want to throw an office party, it will need to be remote, as you don't want to get ill and neither do your colleagues. Plus, wearing a surgical mask to a shindig is a bit grim, isn't it? This is why you need to have a virtual party.
You don't have to just use these ideas for your Christmas party, either. They will work for New Year's Eve, too. Or, in fact, any other celebration. If you are looking for something birthday-specific, though, check out our guide on throwing the perfect virtual birthday party.
What Apps Can You Use to Host a Virtual Office Christmas Party?
In order to throw a successful virtual Christmas party, you need to use the right platform. There are several you can use. Here are some of the most popular:
Zoom is pretty much the go-to app for online conference calling, but it can also be used for personal pursuits as well. Since the beginning of COVID restrictions, people have been using Zoom to socialize with loved ones from afar.
As this is an office party, the likelihood is you already have access to Zoom via work – this is how a lot of people have been conducting meetings during the lockdown. You can use it in exactly the same way to host a party as you would hosting or taking part in a Zoom meeting.
You can have up to 100 participants at once. However, Zoom does have an additional option called the Large Meeting Add-On. This enables you to have up to 1,000 participants, so it is great for large businesses.
Google Meet is essentially Google's version of Zoom. You can have up to 100 participants in a Google Meet "room", making it a great option for small to medium-sized companies.
Another great thing about Google Meet is that it is absolutely free. You can host a party for up to 60 minutes without having to pay a penny. Even better news if you are a small business.
Skype seems to have fallen out of favor since the arrival of Zoom. We only recommend using it if you really must, as it isn't the most stable of platforms.
The format here would take the shape of a group video call on Skype. You can have up to 50 participants, here, so it isn't the best choice for larger companies.
1. Office Christmas Bake-Off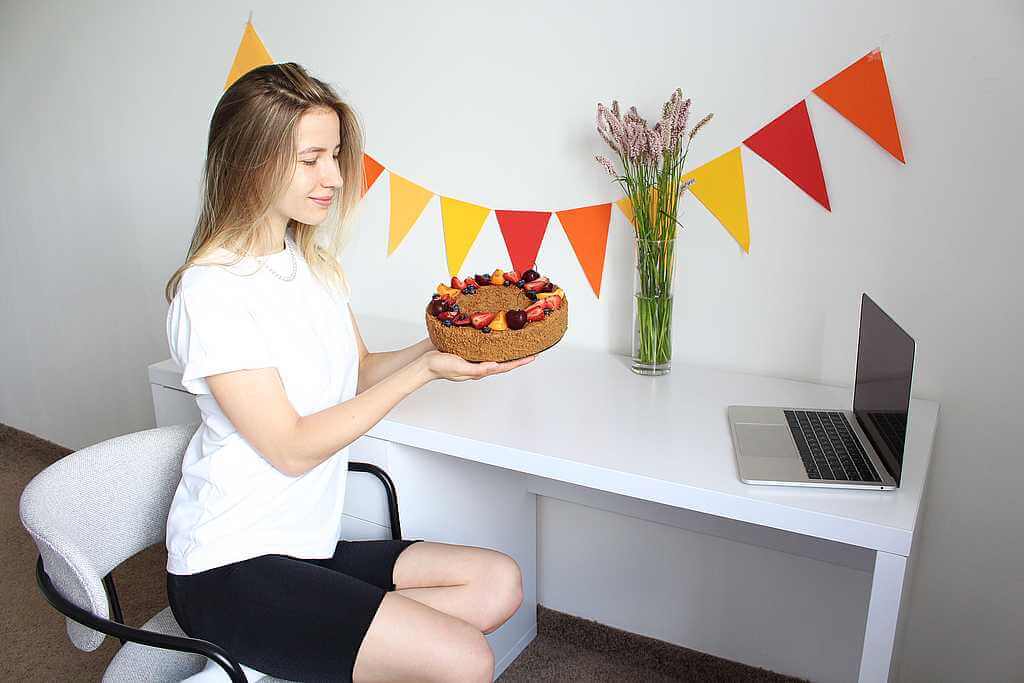 For those of you who like a cake or two over the holiday season, an office Christmas Bake-Off is a surefire way to have some festive fun with your work fam.
You have most likely seen the TV shows that follow this format. Contestants are required to bake three items; a signature bake (a bake they make all the time, and make well), a technical bake, showing off their abilities under pressure, and a showstopper bake, which is normally quite the spectacle.
Your office party can use a similar formula. Each "contestant" in your office bake-off could produce their showstopper cake, for example, and then a big reveal can take place over Zoom.
Using Zoom, you could even have everyone baking their cake and broadcasting the fun live, to add some extra pressure and excitement to the game.
2. Christmas Karaoke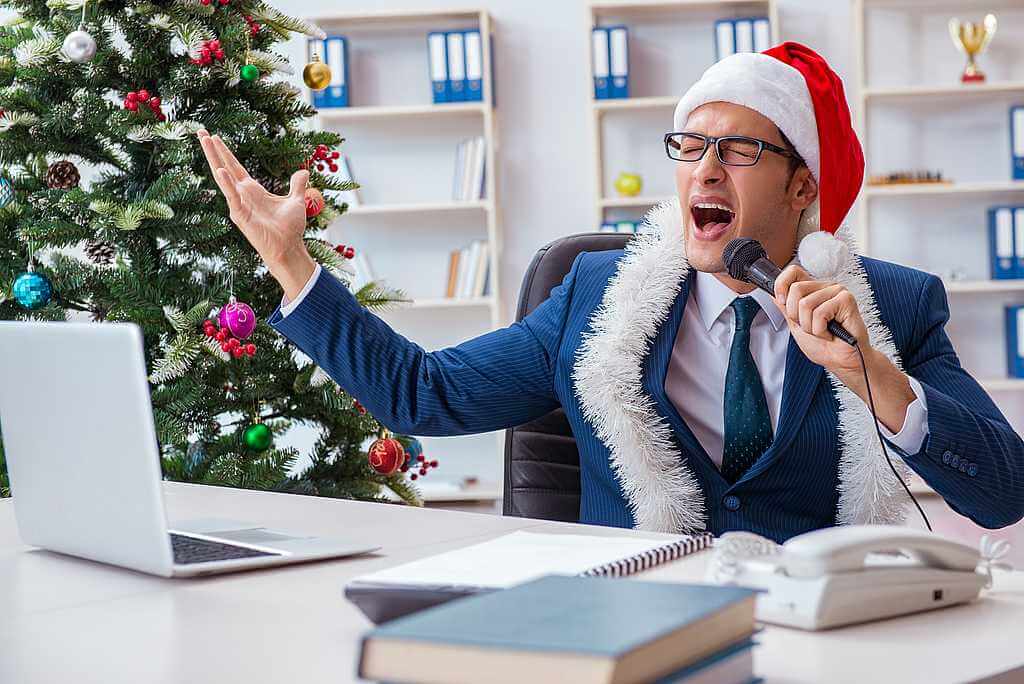 Everyone loves to sing Christmas songs so what better idea than to embarrass yourself by letting everyone hear how awful you are at belting out Christmas hits.
This is easy to do on Zoom. You just need to create a breakout room, which is essentially just an extra meeting space attached to your main meeting space. This way, anyone who doesn't want to be subjected to your harpy-like shrieking of Fairytale of New York doesn't have to be.
Then, you simply broadcast karaoke Christmas songs from a YouTube Video, and mute everyone in the room apart from the singer. What, you didn't think we'd let idle chit-chat drown out your caterwauling, did you?!
3. Christmas Quiz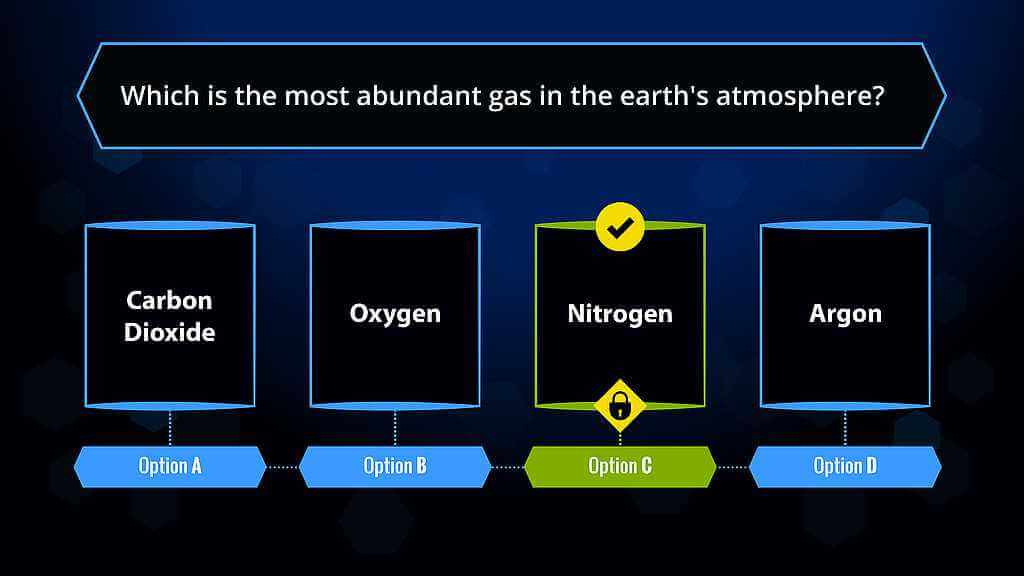 Ah, the good old office quiz. Where you get to find out just how much your colleagues will use their smartphone to cheat.
Joking aside, a Christmas Quiz is a great way to get the office together. You could even have some real prizes for those who score the most points.
Again, using Zoom, create a breakout room, and mute everyone in the room aside from the host. That way everyone will be able to hear the questions and not you telling the cat off for climbing in the Christmas tree.
You can even use an app and broadcast your screen to the rest of the Zoom participants. Zoom Quiz is a fun app to use, with a "guess what it is" picture theme. Or how about guessing the movie from visual cues with Movie Quiz?
4. Christmas DJ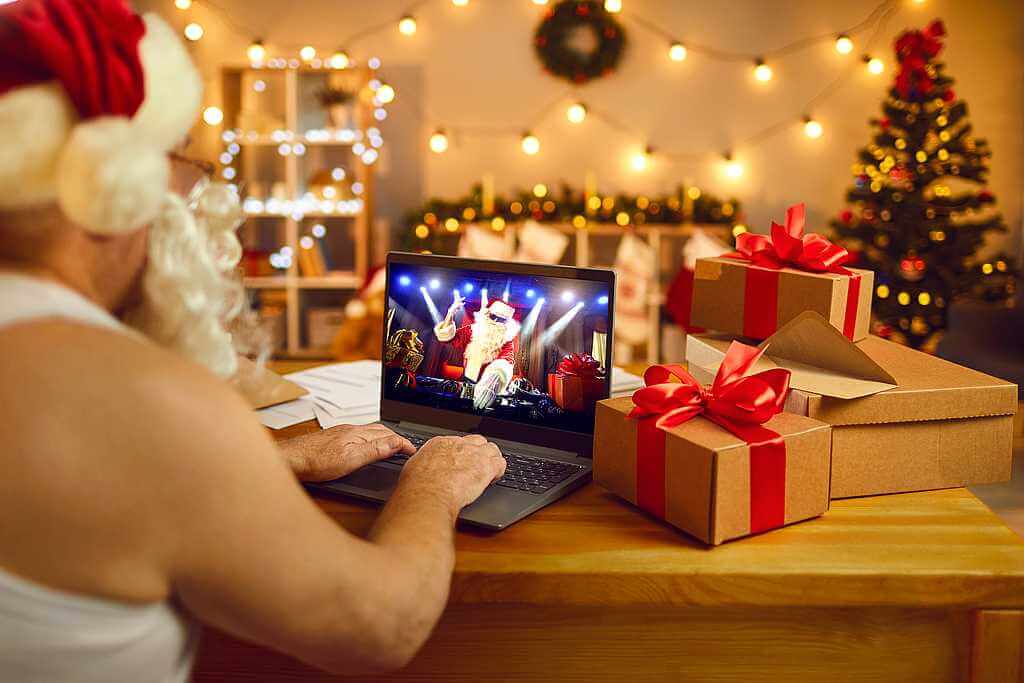 The staple of any office party worth its salt has to be the DJ. Once everyone has relaxed a bit, it is time to get your dancing shoes on and throw a few power moves on the dancefloor.
So, if you are a terrible dancer, you can re-inhale that sigh of relief, because a DJ can also perform at a virtual party.
Creating a separate meeting room means you can have the DJ away from the main social meeting room (bad dancers, here is your lifeline). Cheesy Christmas pop music isn't really everyone's cup of tea. The DJ would just need to broadcast via their own device, straight into your Zoom meeting!
Don't forget to mute everyone else or your Christmas disco will be punctuated by people excitedly shouting about how they "love this one". Zoom only allows one sound source at a time, so you don't want the DJ cutting out every two seconds.
5. Christmas Secret Santa – Live Reveal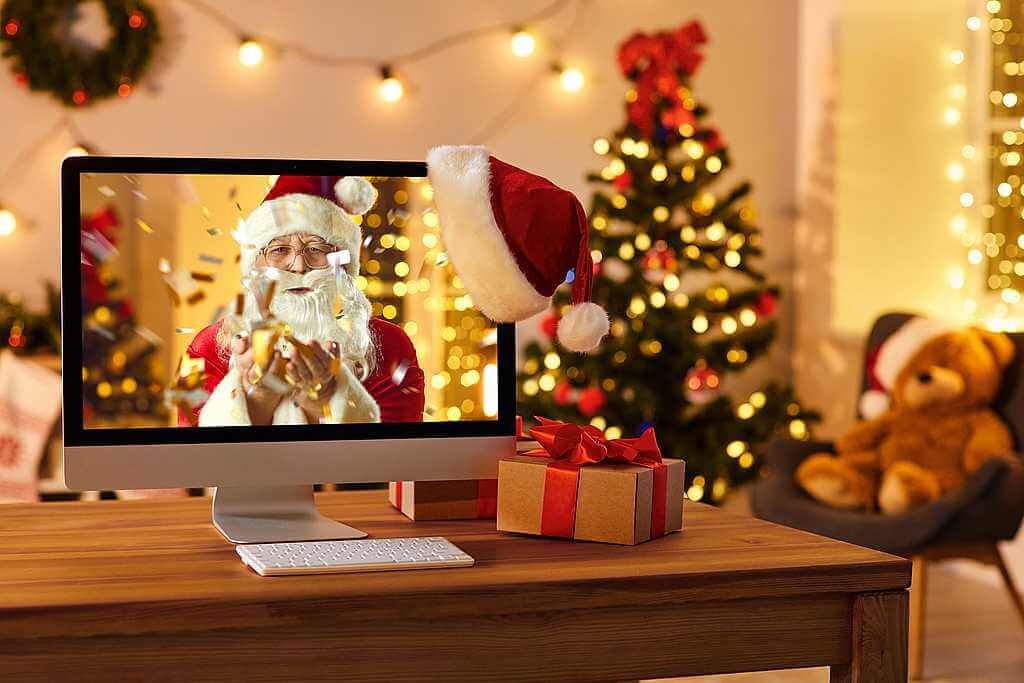 Secret Santa is a great way to have fun in the office and really embarrass your colleagues. You'll need to be a bit more inventive this year though.
Give everyone a small budget and send them the name of their gift recipient. Then, each Secret Santa can head off, buy the gift, and mail it to their gifting buddy (the elf).
You can then host a live reveal of the Secret Santa gifts via Zoom or whichever online video call platform you have chosen. This is bound to raise a few laughs as well as a few eyebrows.
6. Christmas Casino Night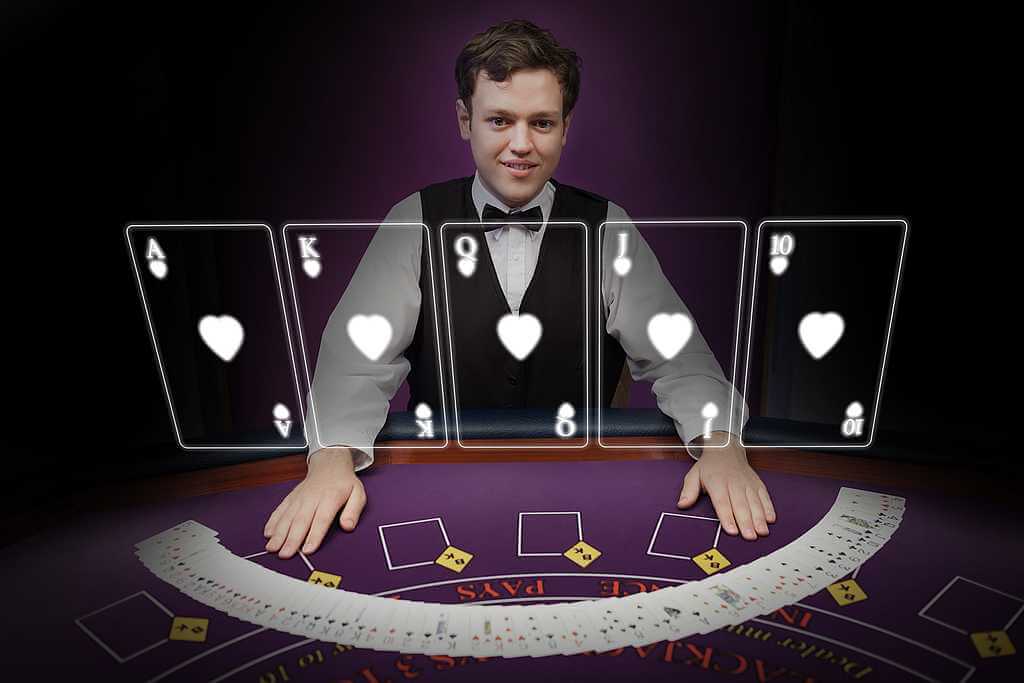 A lot of Christmas parties are glitzy events. Sometimes they even come with casino games, aside from all the other fun.
But how can you get achieve this in a virtual party? Well, you could always use your own online meeting room to host casino games, but that would be a logistical nightmare.
Instead, you might want to think about hiring an online virtual casino via Zoom. Here, a casino company takes care of everything for you. You and your fellow participants can then move between tables and play different games.
Companies like Record A Hit Entertainment offer services like this and casino parties last up to an hour. Plenty of time for you to lose your entire Christmas bonus on the Blackjack table.
7. Themed Dress Up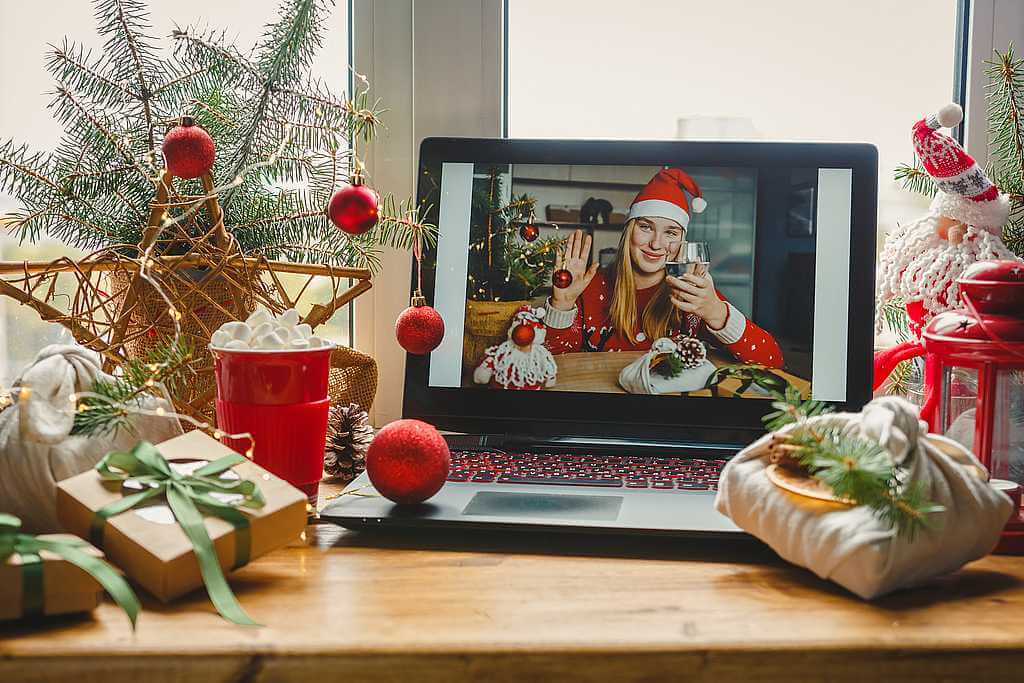 One surefire way to have some fun is to dress up. Come on, even adults like a bit of fancy dress every now and again and it is always a brilliant ice-breaker when everyone reveals their outfit. This can easily be done using your chosen video call app.
You could literally do any theme. How about the old classic, superhero theme? Maybe you go as a different animal? Or how about you can go as anything as long as it begins with the letter 'C'? The list of possibilities is endless.
From here, everyone could go for a dance in the disco breakout room, dressed as cartoon characters from 1980 onwards. You can find plenty of outfits over on Amazon.
8. Hire A Celebrity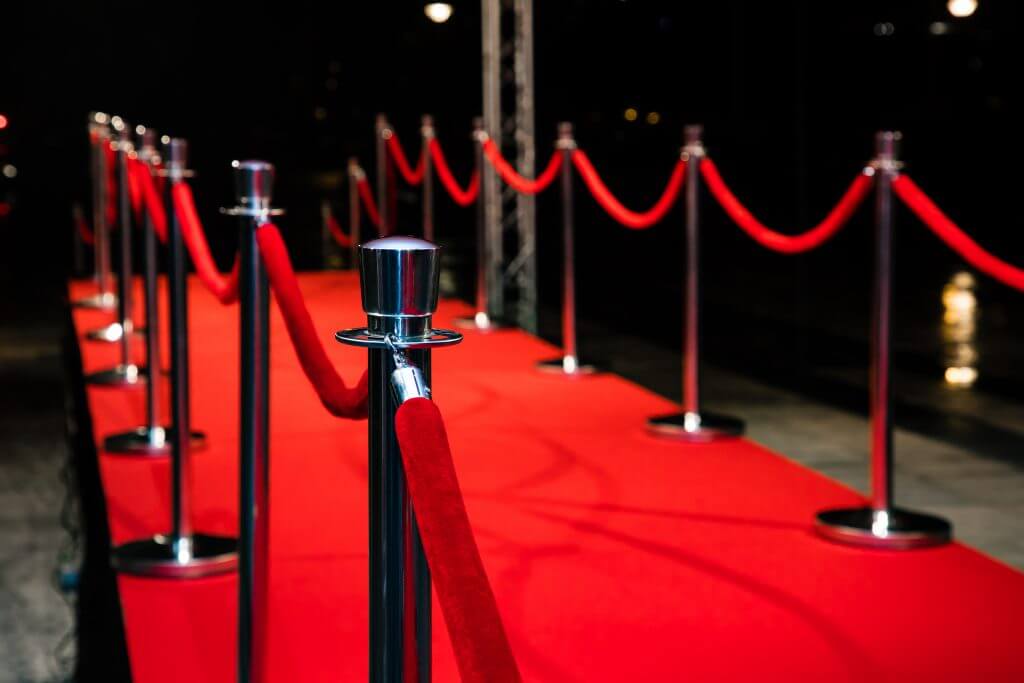 This is easy wow-factor for you and easy money for any celebrity. Your famous person of choice doesn't even have to leave the house to say hello to all of your staff and wish them a Merry Christmas.
How about getting Henry Winkler in to do some Fonz-style Christmas posturing? Or maybe you could see if Dwayne Johnson wants to "Rock" around the Christmas Tree.
Obviously, hiring a celebrity is going to cost quite a lot of money, so this is really a suggestion for large companies. Websites like Booking Entertainment will give you an idea of how much your chosen celeb will cost.
9. Wine and Beer Tasting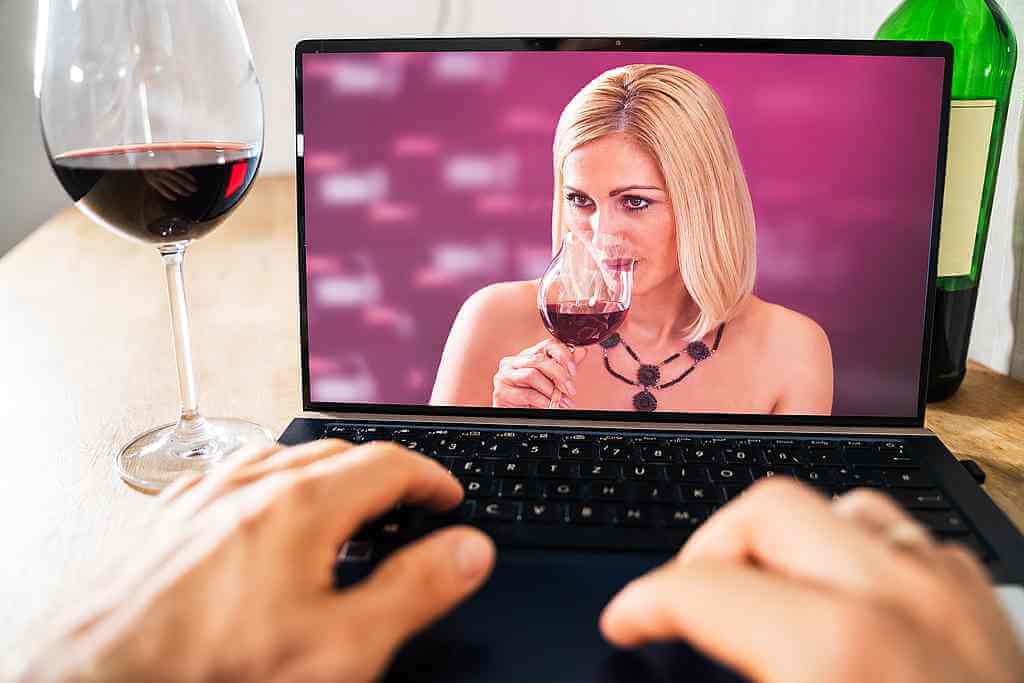 This is a relatively easy way to go about throwing a more refined virtual office party. All you need to do is provide participants with samples of beer and/or wine.
The imaginatively titled wine.com hosts virtual wine tasting events. The great thing is, they give you a shopping list as well, so that you can go out and buy the wines to taste at the evening.
This process works in a similar way to other virtual wine tasting parties. You buy the wine then you attend a virtual evening which is organized and hosted by the website. These events (at least, those on wine.com) are free to attend as well.
10. Virtual Cocktail Class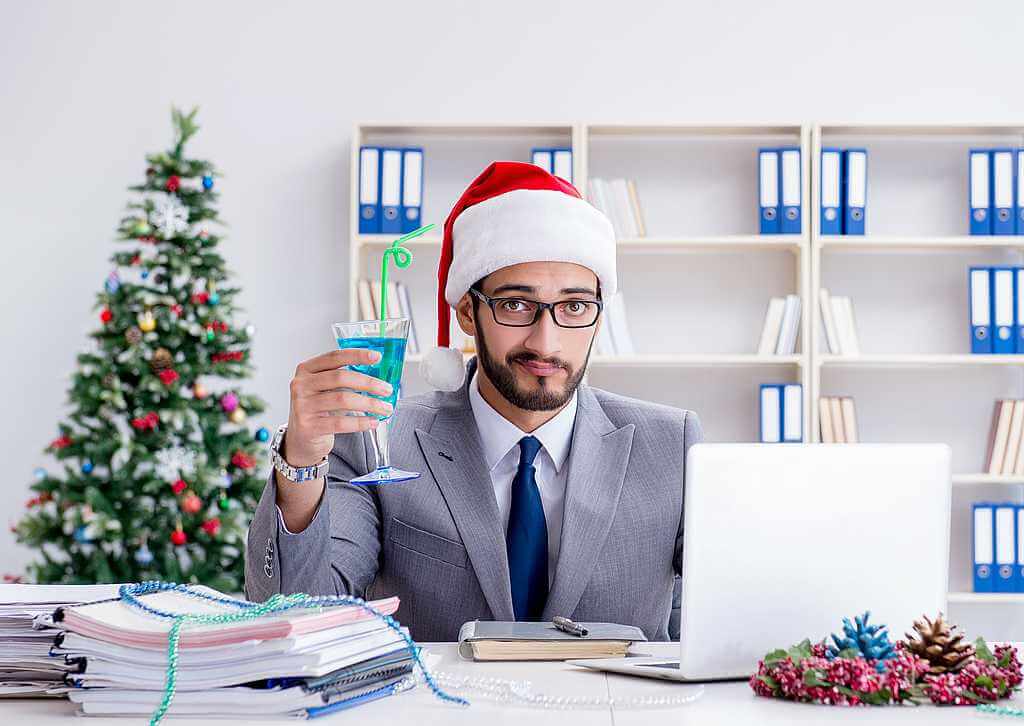 A virtual cocktail class is another brilliant idea. You get to make your own "top shelf" drinks from a range of spirits. The best thing is, you then get to drink them! Who said no to a Christmas mojito or two?
One such brand offering virtual cocktail classes is, well, virtualcocktailclass.com. Here, an award-winning bartender by the name of Harry will guide you through some of the nicest cocktails (or mocktails) you will find.
Throwing the Best Virtual Office Christmas Party
Hopefully we have given you an idea or three regarding where you can start with organizing your party. Many of these options are easily achievable without even spending a dime. There is no reason you can't do a free Christmas party that goes with an almighty bang.
Whatever you decide to do, as long as you spend some time with your colleagues, and wish them well for the holiday season, that is really all that matters.