Last updated December 15, 2020
The Samsung Galaxy S20 Launch Event will be held on February 11th, where Samsung are potentially set to reveal 3 brand new phones. There is still some debate about the name of the new devices, initially experts thought the new range would follow the S10's and be called the S11 Series. It's recently been leaked that these new phones will be called the S20 series, with three models expected to be revealed on 11th, the Samsung Galaxy S20, Samsung Galaxy S20 Plus, and Samsung Galaxy S20 Ultra.
Names aside, the new 2020 phones are expected to be feature packed, with new designs, smart camera advancements including a 48MP telephoto lens and increased battery capacity. There will of course be a 5G version available. It's looking likely that the prices of the S20 may be a little less, but not far off, than those launched last year. The higher end models on the other hand, like the S20 ultra could be pushing the $2000 mark. For daily updates on the new models read here.
Although the number of units shipped in the last quarter 2019 saw a dip in Samsung sales vs Apple, this is the first time in two years that Apple have outperformed Samsung, largely due to the iPhone 11 success. Samsung is still performing well with 70 million Galaxy phones sold in the last quarter and the previous quarters of 2019 seeing Samsung dominating Global Smartphone Share. This strong performance correlates with our data at SellCell which has seen an increased hike in people searching for a Samsung Phone over the past year.
SellCell.com is the USA's No. 1 smartphone trade in price comparison site, comparing the prices of over 30 of the main phone buyback companies. We are in an enviable position of pulling in trade-in data across a wide chunk of the phone buyback market and also track the Top 100 most frequently traded in phones in the US. With the Samsung launch just over a week away it's a great time to look at some of the exciting trade in patterns of existing Samsung owners over the past few weeks. This data will help us to predict if existing Samsung users are looking to upgrade to a new S20 on February 11th.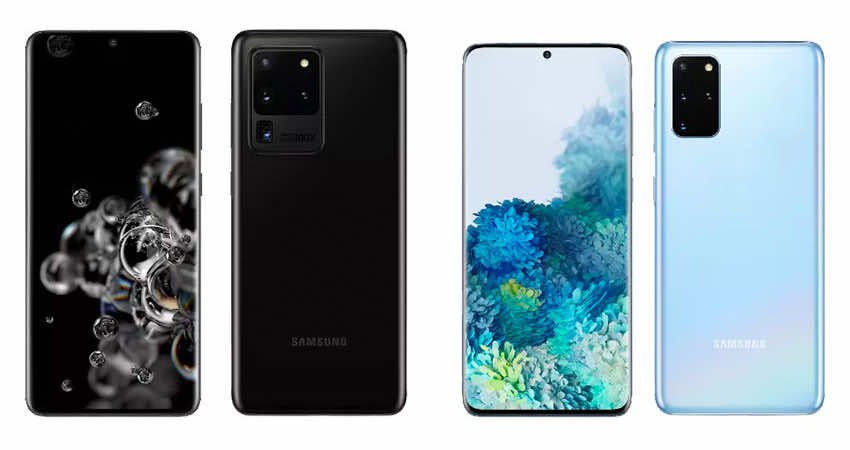 SellCell Pre-Launch Trade In Data
What is the Most Traded In Samsung Phone in the run up to the Launch?
The most traded in Samsung Phone over the last 4 week period is the Samsung Galaxy Note 8 (13%), followed by the Note 9 (12.5%)
Are users saying goodbye to their Notes to move across to the new S20 range? The data appears to indicate this.
(Source: SellCell – Based on last 4 weeks trade in data 06/01/20 – 31/01/20)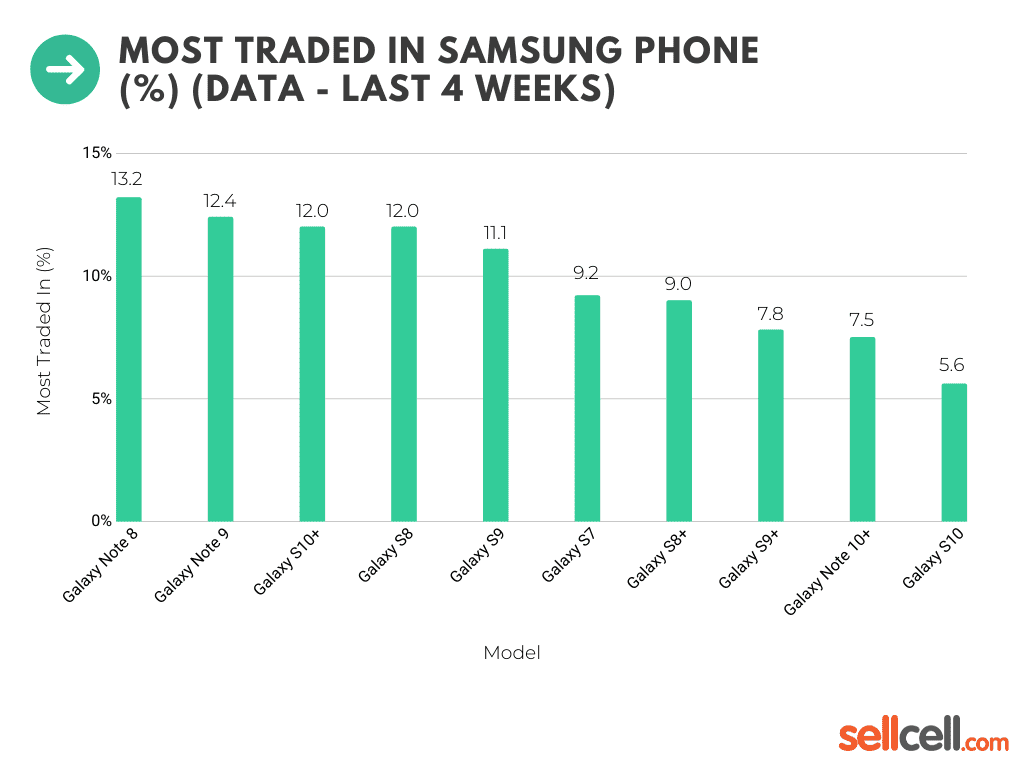 Are More People Trading In Older Samsung's ahead of the Feb 11 Launch Compared to Samsung's Launch Last Year?
58% more Samsung Phones have been traded in through SellCell in the weeks ahead of the February 11th 2020 launch vs the run up to the 2019 March 8th launch. This could point to a very lucrative and exciting launch for Samsung.
This shows how excited people appear to be ahead of the S20 launch. Such a dramatic rise in trade-ins is an early indicator of a very successful Samsung launch.
(Source: SellCell – Based on last 4 weeks trade in data 06/01/20 – 31/01/20 vs 04/02/19 – 01/03/19)
How Brand Loyal are Samsung Users?
SellCell recently commissioned a Cell Phone Brand Loyalty Survey where we asked 2000 + US phone users how loyal they were to their existing smartphone brand.
Existing Samsung users were asked when they upgrade if they would be loyal to their brand or be likely to move to another manufacturer.
KEY FINDINGS:
86% of Samsung users intend to buy another Samsung phone when they next upgrade
14% intend switching to a different brand
Again, this strong loyalty in 2019 marks a positive S20 launch for Samsung.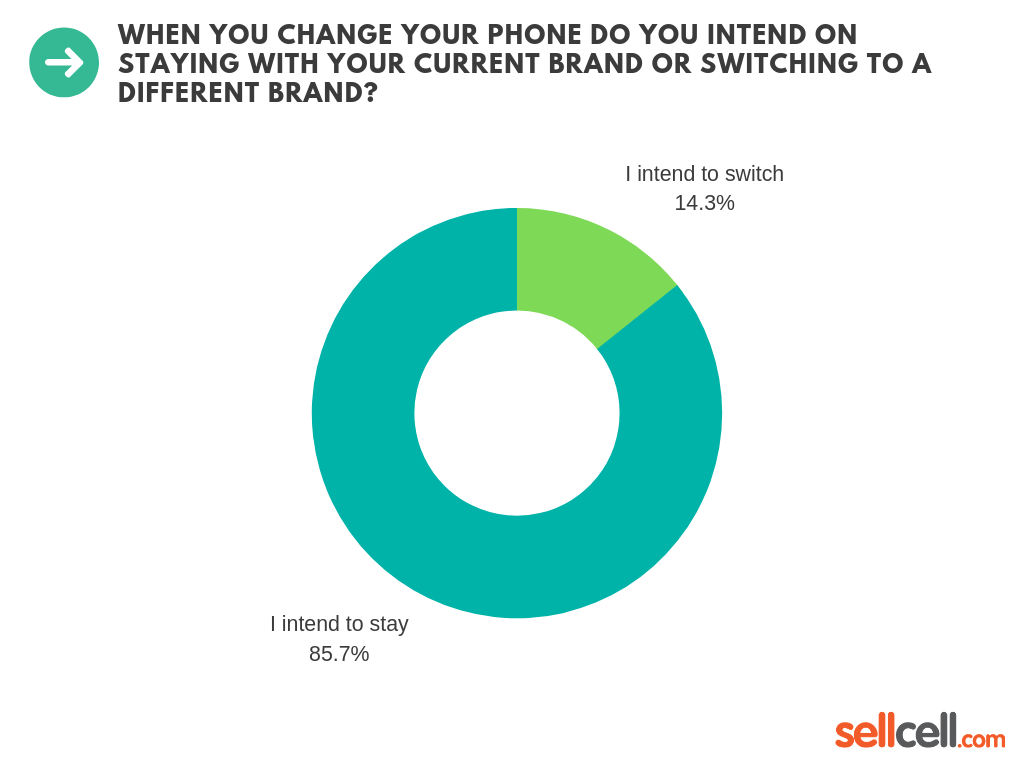 Do Samsung Phones Hold their Value?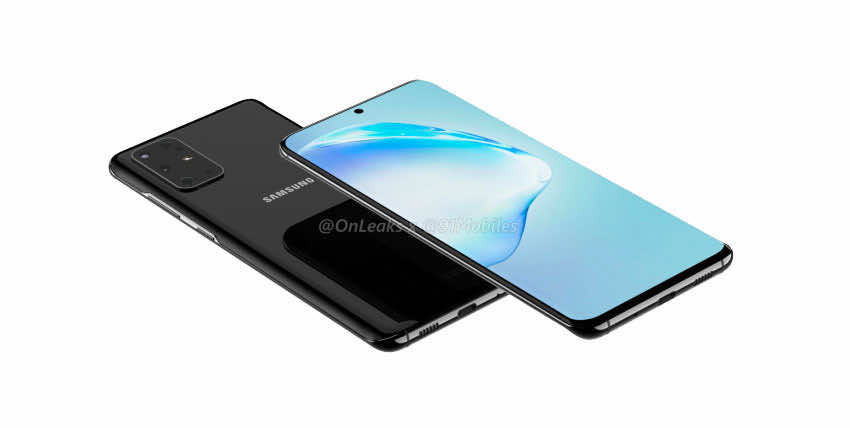 Phones have two key periods where they tend to reduce in value, initially on the day that the device is purchased and secondly when a new phone model comes out. The table below shows that the 2019 Samsung models have depreciated by half since launch (51%), faster than Apple's depreciation at only 35 – 40%. The 2018 Samsung models have depreciated at around 70% from original ticket price again a lot quicker than the iPhone launched the same year at around 50- 60%. Samsung's don't appear to hold their value as well as iPhones, so selling the device quickly before a launch is key to get as much as possible to put towards a new upgrade.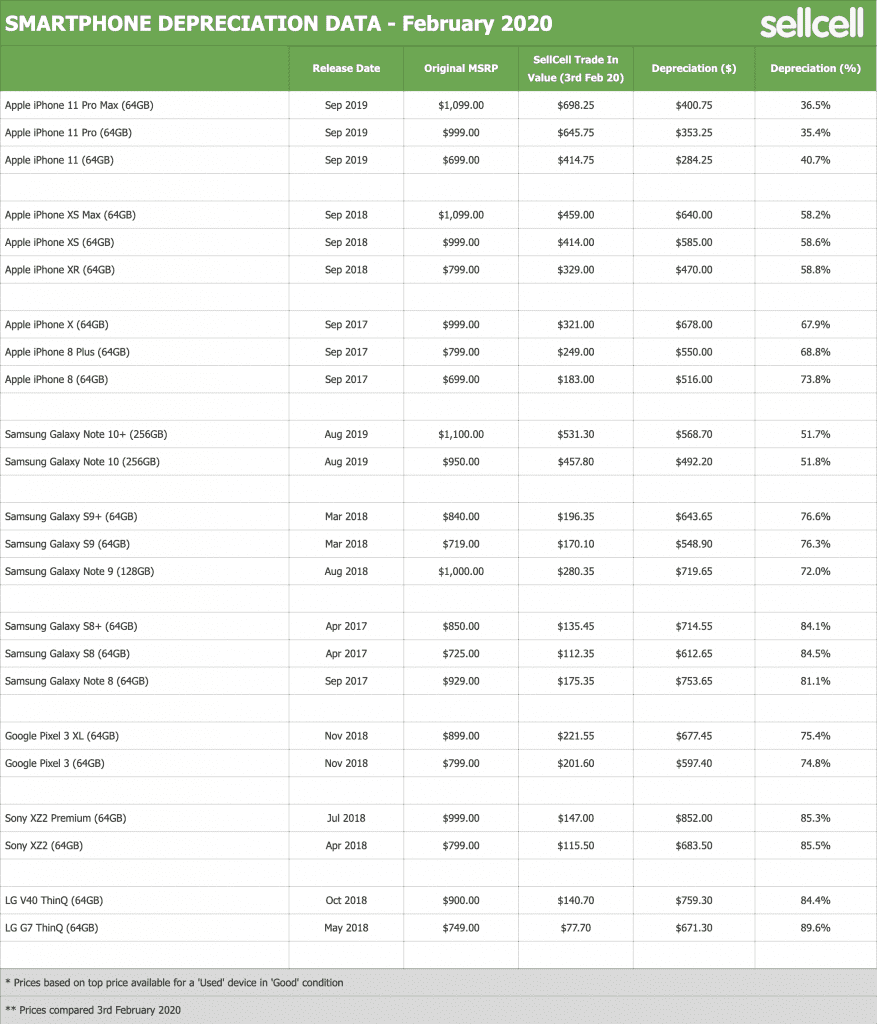 Another neat tip to ensure that you get the most from your old device when selling it is to select a buyer that offers you a 30 day price lock. Place the order now for the phone, wait for the new device to be delivered and still enjoy the higher pre-launch trade-in price.
Where Can you look for the Best Deal for Your Old Samsung Phone?
The S20 range will be expensive phones, so the best way to offset this big price ticket is to sell your old phone for the best price to put against the upgrade. There are numerous options available to trade-in your old phone, but it's important to ensure that you receive the most cash for your old phone. By default most Americans will still go to their carrier to sell their old phone. This isn't always the best option. We showed you last year how you can get as much as 80% less for your old phone when you trade it in with your carrier, so it's important to evaluate other options.
Getting the most cash for your old phone is important, so as the chart below shows it pays to visit SellCell.com. Across all of the top phone models we will guarantee to get you the best price when trading in your old Samsung model.
The Trade In Price Comparison Chart below shows just how much extra cash you can get by using SellCell compared to some of the other main trade in brands. You can literally get hundreds of dollars more to put towards your upgrade.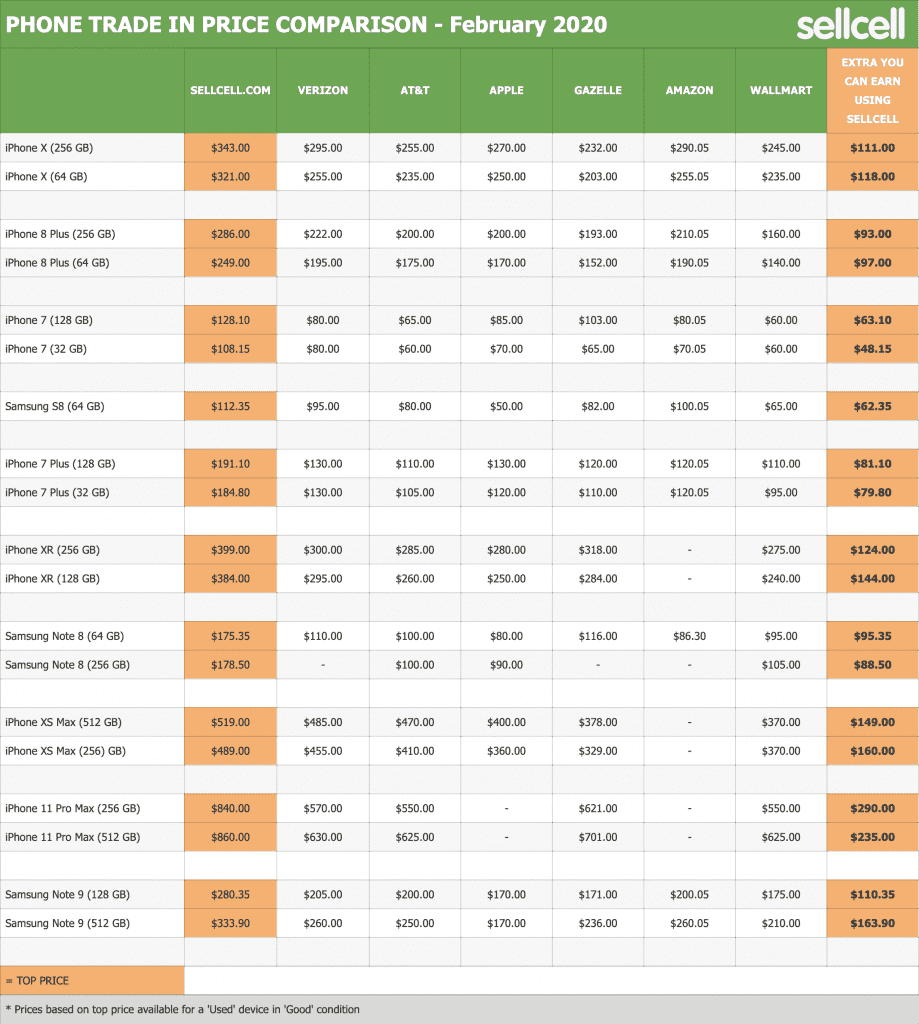 So in summary, trade-in figures ahead of the Samsung S20 launch are much higher than in the run up to the launch last year amongst existing Samsung owners. As older Samsung models will depreciate quickly post launch, now is the time to get the best value for your existing Samsung phone.
So if you are planning to upgrade to a phone in the S20 range? Take a look at how much you could get for you old phone here: