Last updated June 5, 2020
Unless you live under a rock you will be aware that Black Friday is this Friday (29th November). Following Thanksgiving, Black Friday Weekend is an opportunity to take advantage of some of the amazing deals, price cuts and offers available across almost every product and service ahead of Christmas.
The smartphone market is no different and there will be some great offers available across new handsets. With most of the carriers already promoting Black Friday Cell Phones Deals in the days ahead it's likely that Amazon, Best Buy, Walmart and the main carriers will all have some rich deals on new phones contracts & handsets. Some of the retailers will be offering generous gift cards with the purchase of a new device. Forbes have produced one of the most comprehensive run downs of all anticipated Black Friday Cell Phone Sales (here).
If you want to keep informed of the Black Friday Phones Deals we suggest that you Bookmark these pages to view the regularly updated Black Friday Guides for 2019 on cell phones:
Where Will I Get The Best Deal when Trading in my Old Phone this Black Friday?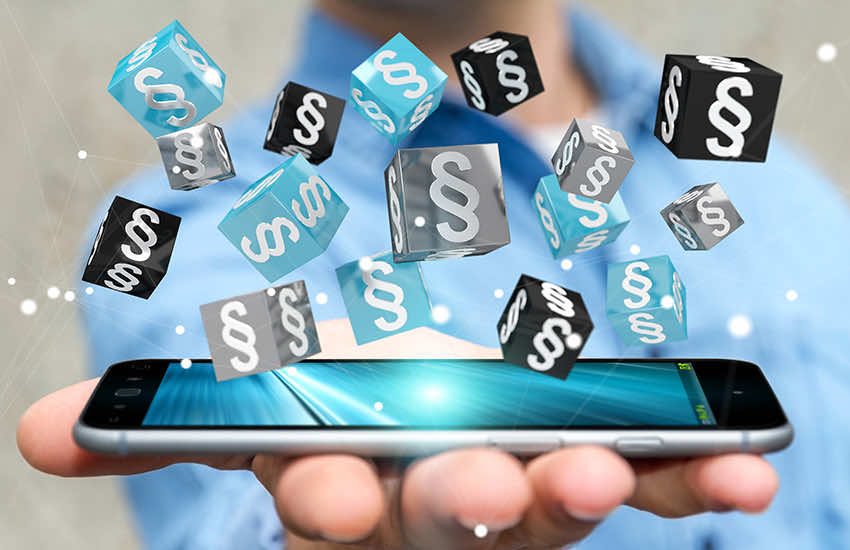 With some great deals predicted for new phones are there any offers about to ensure you get EXTRA when you sell your old phone? The answer is YES!
In fact, SellCell, the US's No 1 price comparison site for selling your old phone & electronics will be offering even more this Black Friday and Cyber Weekend. With some EXCLUSIVE PROMOTIONAL/ COUPON CODES available from key buyback partners, Black Friday will be a great time to get even more cash for your old phone.
SellCell.com already offers all users a Best Price Guarantee when selling an old phone through them, but to top this off there will be some even better deals meaning more cash for devices over the Black Friday weekend.
SellCell.com compare 25+ or the US's key phone buyback companies, so let's see what deals some of these buyers have available exclusively through SellCell.com…
Black Friday Trade-In Deals Available on SellCell.com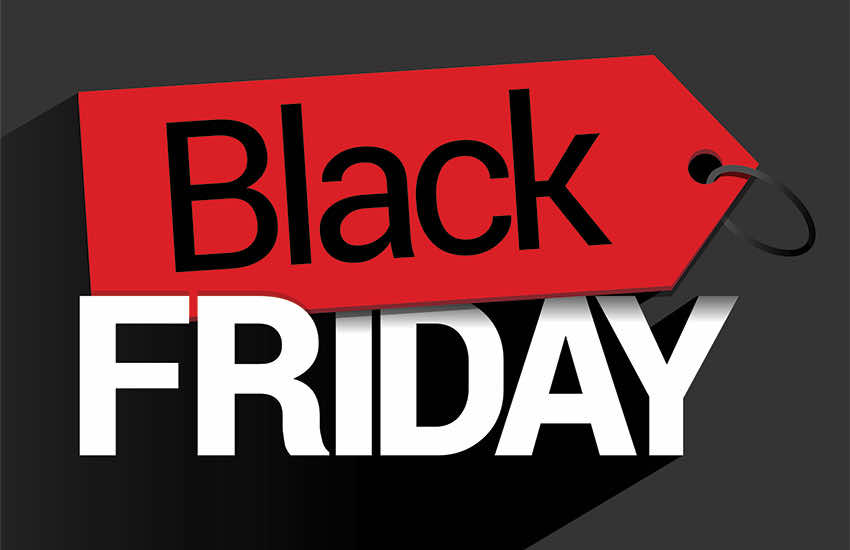 (All the promotional / coupon codes will be available on the SellCell.com website during Black Friday weekend)
1. DeCluttr will be offering a very generous 5% EXTRA cash across phones, tablets and electronics through SellCell.com – BFRIYAY5 is the code to use when you checkout
2. ItsWorthMore are offering a Black Friday Special – Get an extra $5 on all trade-ins. BLKFRI19 is the Code to use at checkout. This is valid from 11/26/2019 – 12/01/2019
3. BuyBackBoss will be offering a $15 bonus starting Friday morning all the way through Monday at Midnight by using code BlackFriday at Checkout. This is valid from 11/26/2019 – 12/02/2019
4. TheWhizCells will be offering an EXTRA $5 across devices valued at $50+. Holiday5 is the code that can be used at checkout. This is valid from 11/26/2019 – 12/02/2019
5. Gazelle will be offering 10% bonus on all devices valued at $100+
. Promo Dates: 11/25 -12/2. The bonus will be applied automatically
6. BuyBackWorld will be offering the following promotional codes for Black Friday bonuses valid from 11/26/19 until 12/2/19. There is a limit of 1 code use per order per customer –
$5 extra on any trade-in of $50 or more, Promo Code: 5ON50
$10 extra on any trade-in of $100 or more, Promo Code: 10ON100
$20 extra on any trade-in of $500 or more, Promo Code: 20ON500
In the Run up to Black Friday Weekend What are the Most Traded in Phones?
The Top 10 Phones that have been traded in over the last 4 weeks have all been iPhones. The top of the Apple trade in pile is the iPhone X, which takes a huge slice of the pie (20% of all phone trade ins). This is followed by the iPhone 7 plus and 8 plus (with 13% of phone trade ins respectively). The Samsung Galaxy Note 8 & 9 only drop into the data in positions 13 and 15, followed by the S8 as the 17th most traded in phone over the last month ahead of Black Friday.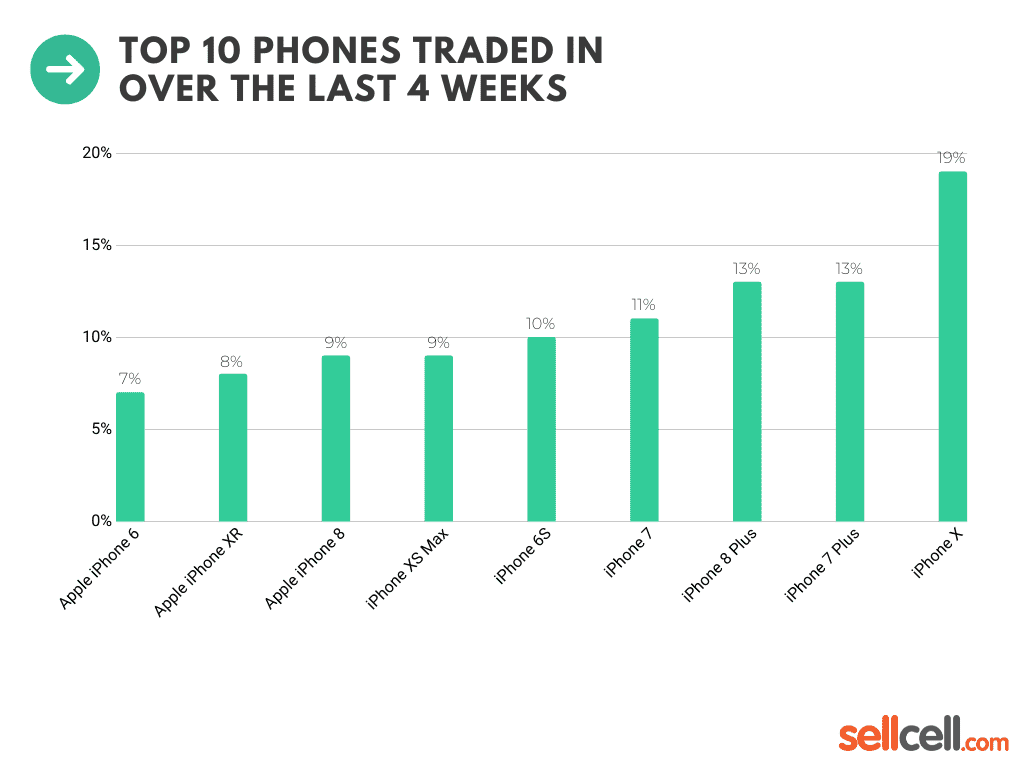 It looks like Apple fans are getting set to hear about some of the new Apple Phone Deals anticipated for Black Friday Weekend. Take a look here to see what Apple fans are getting super excited about ahead of Black Friday here
Top Tips for Trading in your Old Phone Before Black Friday
Phones lose value on a weekly basis, so it's important to sell your old phone as soon as possible.

Lock in the value of your old phone today. All the buyers on the SellCell site allow users to lock in the phone price from between 14 – 30 days. This means you get the best quote and can still wait for your Black Friday Phone Deal without worrying that the price of your existing phone will go down. You will still have time to trade in your old phone at the "locked in price"when you have your new phone in hand.

Don't automatically go to Apple or your Carrier as default. In most cases SellCell.com can offer between 40 – 80% more for your old phone prior to the Black Friday Sales.

Review more than one buyback company to ensure you are selling to a reputable company with trading history and one that also offers you the best prices. Prices between buyback companies across phone models can vary by up to $100, so using a site like SellCell ahead of Black Friday allows you to compare the whole of the phone trade in market and be guaranteed to get the maximum cash to put towards the device you buy on Black Friday.

So, if you are looking to buy a new phone in the Black Friday Sale check out the price for your old device with SellCell here.