Last updated September 4, 2020
A countless number of smartphones are released every year, but only a few of them come with cutting-edge technology that ups the ante of mobile experience.
Unfortunately, the bells and whistles of such high-end handsets are often reflected in their price tags. And as a result, we now have phones that cost as much as a PC or a laptop.
So, how do you get your hands on a flagship smartphone without putting a dent on your bank balance?
Well, refurbished phones can be a great alternative to those who don't want to spend lavishly on a new device, all while sticking to the make and model of their choice.
In this guide
What is a refurbished phone, and is it safe?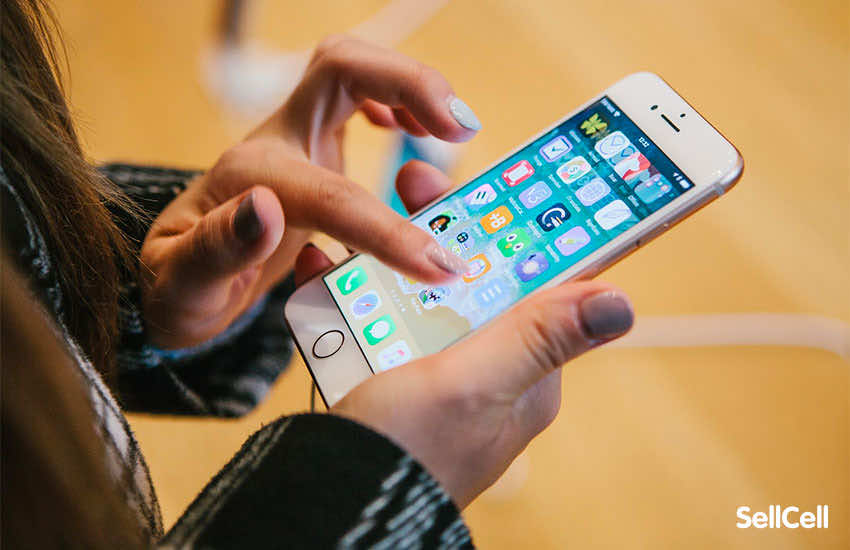 Refurbished phones generally refer to pre-owned phones that have been restored to full working condition by the respective manufacturer or seller.
Before selling as a 'refurb', the phones are put through more than 50 stringent testing techniques to ensure they meet certain standards pertaining to safety, quality, and performance.
These involve careful inspection of hardware and software components of the device, and subsequent repairs should any issue emerge during testing.
In other words, you shouldn't expect any less from a refurbished phone on the functionality and performance front, despite it being far cheaper than a brand new counterpart.
Do refurbished phones come with a warranty?
Yes. A majority of the stores dealing with refurbished handsets do provide a warranty of up to 12 months, meaning any repairs within the first year of purchase will be taken care of free of charge.
Besides that, they also offer a 30-day return window just in case you experience any issues with the received unit and are looking to send it back for a full refund.
It is worth noting that warranty coverage and return periods may differ from one seller to another, so it is always a good idea to check with the seller before you make a purchase.
Understanding the different refurbished phone grades
If you've shopped for refurbished phones (or any other refurbished products for that matter) before, you may have come across labels such as Like-new, Excellent, Very good, etc.
These labels or grades shouldn't bother you as far as functionality and performance are concerned as they only describe the cosmetic condition of the device in question.
Meanwhile, if you're concerned about the appearance of the phone you're about to receive, then the refurbished grades will come in handy for you.
Most of the sellers use a 5-point grading system, ranging from Like-new to Fair, to rate the cosmetic appearance of refurbished handsets, while others stick with a simpler 3-point scale, which includes Grade A, Grade B, and Grade C standards.
Grade-A or Like-new-certified phones represent the highest standard of refurbishment and looks no different from a brand new phone in the market.
To refurbish a pre-owned handset to Like-new condition, the manufacturer or seller replaces any and all external parts, including the display up front and rear casing, that shows even slight signs of damage or wear.
In short, a Like-new phone is the cheapest way to get your hands on a great-looking phone with no cosmetic defect whatsoever, instead of spending a fortune on a brand new device of the same model.
As we move down the grading system, the exterior quality of the refurbished units gradually drops along with the price, although they should all be in perfect working condition.
Mind you, the lower-grade phones, too, go through the same testing and repair process as top-graded units, but their cosmetic conditions are kept as is.
Under the grading system, the Excellent-labeled phones are broadly equivalent to Like-new phones as in you're getting a well-maintained device with the only exception being a few hardly noticeable scratches on its body.
Meanwhile, refurbished phones marked as 'Very good' and 'Good' are great options for bargain hunters looking to score flagship phones for dirt cheap rates.
Phones tagged 'Very good' should still be in a very good condition as the label suggests, with an excellent screen and only some light to moderate marks or scratches on the body.
On the other hand, the cosmetic appearance of phones rated 'Good' is suggestive of moderate usage, with some minor scratches on the display and visible scuffs and scratches on the body.
And then there is the Fair-grade option, which is the cheapest of all refurbished variants, consisting of clearance units with major cosmetic blemishes in the form of excessive scratches and likely even some dents on the exterior.
The cosmetic grading system is helpful to let the buyer know what they're getting up front and to make sure there is something for everyone's budget and preferences.
What are the benefits of refurbished phones?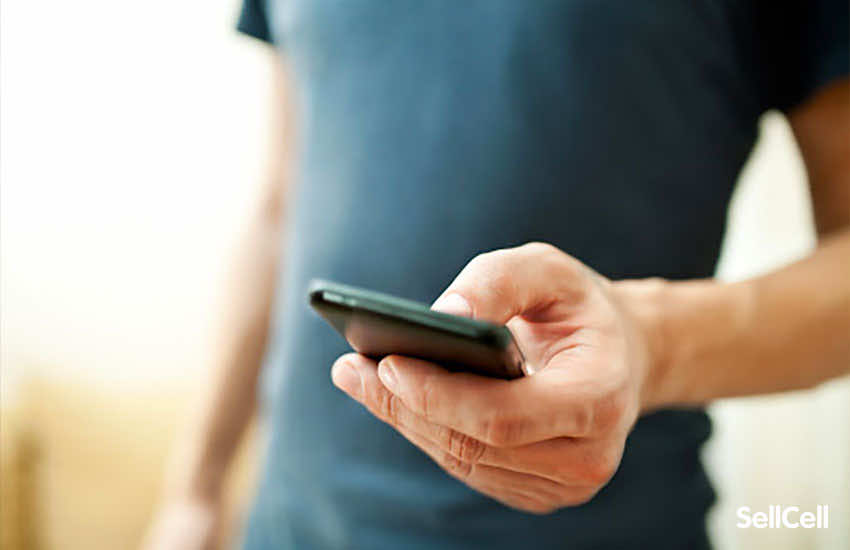 The advantages of getting a refurbished phone over a brand new one extend way beyond the cheap price tags, and here is a quick rundown of some of them:
Incredible value for money: Cheap pricing is an obvious advantage of buying a refurbished phone instead of a brand new one, and let's take an example to get a better perspective. A 64GB iPhone 8 Plus could cost you about $800 if bought new, whereas taking the refurb route can fetch you the device for as low as $290.
Eco-friendly: Smartphones and electronics, in general, contain a mix of harmful toxins, including lead, mercury, cadmium, arsenic, chlorine, and bromine. When gadgets are disposed of irresponsibly, they end up in landfills causing these harmful chemicals to infiltrate our environment. With more than 140 million phones being discarded every year in the US alone, e-waste is one of the fastest-growing environmental concerns in the world that can potentially impact the health of humans, animals, and the environment as a whole. We are unknowingly contributing to this growing problem as we upgrade to the latest and greatest gadget coming out every year. Refurbishing, on the other hand, solves the issue to a certain extent by taking old and traded-in devices out of the trash cycle and giving them a new life through extensive testing and repairs. And as such, opting for a refurbished smartphone not only saves you a lot of money but also in a way you're doing your bit in helping save the planet.
Top phone for all budgets: Refurbished phones can be a great option for those who don't want to settle for cheap, low-end smartphones in the market. Additionally, buyers also have the option to choose among the different refurb grades, ranging from Like-new to Fair, so that they can afford the make and model of their choice without blowing the budget.
A perfect entry-level gift: If you're looking for the right phone for your kids but also don't want to spoil them early on with something expensive, then refurbished handsets could be worth a look. With prices starting from $40, they will make for a perfect, cost-effective gift for your little ones as they take their first plunge into the digital world. They can also be a great gifting option for elderly parents.
High-quality standards: Refurbished phones usually go through more stringent testing procedures than brand new models. And therefore, you can expect the same – if not better- safety and quality standards from them as you'd expect from a new device. If you've used a well-maintained refurbished phone before, you should already know that it is almost impossible to distinguish a brand new phone from a Like-new refurbished counterpart.
Where to buy refurbished phones?
Figuring out the right place to buy refurbished phones is just as important as choosing the right make and model that fits your needs. There are quite a lot of refurb sellers out there, and it will require a fair amount of research to come across the best deals. Let's take a look at some of the options you have:
Cell phone carriers: Every major wireless carrier in the US, including AT&T, T-Mobile, and Verizon Wireless, have set up their refurb services, offering refurbished phones and tablets at discounted rates. The carriers do provide the option to buy phones on monthly installment plans, and that comes in handy if you can't pay the full price up front. However, do note that there are a few downsides to getting refurbished devices on contract. For one, the devices will be SIM-locked to the carrier, and so you will have to stick with their services and plans as long as you're using it. Secondly, choices are limited when it comes to Android handsets, and you're in for a disappointment if you're looking for a phone that is not Apple or Samsung.
Retail stores: One can also pick up a refurbished device directly from one of the many brick-and-mortar stores of Walmart or BestBuy, or order one through their online platforms. Unfortunately, the prices are generally higher when you buy from a retail store or a phone carrier. Popular online retailers like Amazon and eBay are also active in the refurb game. And while you will likely find the right handset that meets your needs and budget thanks to numerous choices, keep in mind that it is almost impossible for these shopping giants to vet the sellers, and thus you might want to do some digging around the reviews before making a final call.
Manufacturer refurbished: Popular smartphone manufacturers like Samsung and Apple, too, refurbish their older models and sell them via their online stores. However, you don't want to get too excited as they offer only limited lineups, and that means chances are high you won't likely find the phone you're looking for in these stores. Samsung's store, for instance, has only four distinct refurbished models for sale, and the best you can find is a flagship phone of 2017, the Galaxy S8.
Online re-commerce companies: Re-commerce refers to stores that let you either trade-in an old gadget or buy a new refurbished one. These companies buy used phones from users and then refurbish them back to top-notch conditions so that anyone can afford to experience the best of the best without spending lavishly. The choice of phones is endless, and they offer some of the best prices you will find anywhere. Gazelle, Decluttr, ItsWorthMore are among the popular online re-commerce services in the US.
Price comparison services: Price comparison websites should be the first place to look when you are shopping for something expensive, and the same is the case when it comes to buying refurbished phones. Services like SellCell compare prices from a deluge of vetted, reliable refurb services so that you don't have to spend hours researching to find out the best deals. Besides phones, SellCell also helps you find the cheapest deals on refurbished tablets, Macs, and more.
Ways to save money on refurbished phones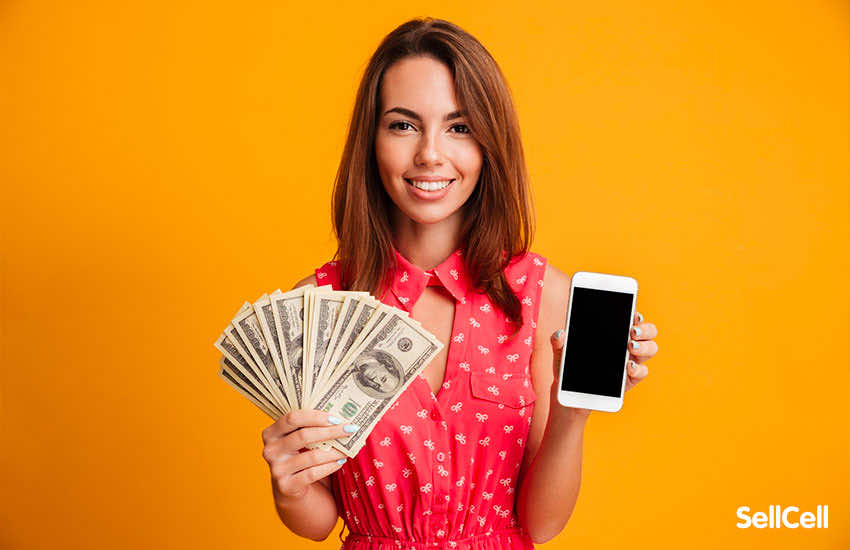 You are already saving hundreds of dollars of your hard-earned money by opting for a refurbished phone. But, if you don't want to stop there, these tips will be the icing on the cake for bargain hunters to save a bit more.
Look for lower grades: Lower-grade refurbs are ideal for those who are short on cash but don't want to compromise on brand and model of choice. Based on the budget and preferences, a user can choose among four different cosmetic grades besides Like-new for any refurbished device.
Special deals: Stores typically run promotional offers on older gadgets — both refurbished and otherwise — just before the launch of a new, upgraded model. However, if you couldn't catch up with the pre-launch deals, you can wait until the new model hits the market, which should naturally drop the prices on older models. As the stores try to get rid of older stocks to make way for the latest addition, they run massive sales where you can grab your favorite refurbished phone for an even lower price.
Trade-ins: Trading in your old phone is an option if you don't have enough cash upfront for a new device. However, you will certainly have to do a bit of digging to find out which trade-in service offers the most cash for your used handset. And while exchanging it for a new device via carriers might seem convenient, it is not a worthy option as you will end up with 80% less cash in most cases. And that is why you should use a price comparison site, like SellCell, to weigh your trade-in options before selling any electronics.
Buying outright vs. on contract: Again, buying a refurbished phone on contract through a carrier might seem like an appealing option, but you will end up paying more in the form of monthly installments and bills than you would if bought outright. In fact, a majority – 66 percent – of Americans prefer buying their phones outright rather than sticking to an expensive monthly payment plan. Paying the price upfront also means you have the complete freedom to switch between carriers whenever you like, which is neat. Carriers, much like retailers, do provide the option to buy a phone outright and then stick to a SIM-only deal wherein you only pay for the services you use. Nevertheless, carrier contracts are a nice thing to have, especially if you're not in a position to cough up the full amount upfront.
Compare the prices: There are quite a lot of stores online that sell refurbished handsets. Different stores set different prices for the same refurbished smartphone model, and if you don't do your research, you might wind up paying more than the actual value. But, a price comparison website like SellCell will help sort out this issue by comparing the prices from various reliable sellers and letting you know the cheapest available option.
SellCell helps save you money when buying a refurbished phone
With an overwhelming number of sellers offering refurbished phones, it can be quite challenging to figure out the best among them that ticks all the right boxes. And that also means if you don't do your homework, you could end up with a defective product that won't even turn on. Here, the emphasis should be on whether the seller can be trusted, and if they are offering the devices at the best possible prices.
Lucky for you, SellCell has made finding the best deals on refurbished smartphones quick and easy. With the click of a button, SellCell compares the prices from multiple reliable refurb partners to ensure you always get the cheapest deal available at the moment. Here is a quick rundown as to why you should use SellCell when shopping for refurbished handsets.
Best price: SellCell's solid price comparison service saves you the trouble of manually going through different refurb stores to find out the best deals. Instead, all you need to do is enter the model name of the smartphone you want, and we will do the rest for you. SellCell compares the prices from various reliable sellers, and the cheapest option among them is presented at the top for you to complete the purchase.
Genuine sellers: All the sellers on SellCell are vetted and monitored carefully to ensure high-quality standards and great customer satisfaction. And thus, you don't have to worry about some shady seller trying to take advantage of vulnerable buyers. Additionally, SellCell's refurb partners also provide a 30-day return window to users just in case they are not happy with the purchase.
5-point cosmetic rating: SellCell gives users the option to choose among five different cosmetic grades, ranging from Like-new to Fair, that determines the external appearance of the device. The grading system is in place to make sure there is something for everyone's wallet and needs.
1-year Warranty: Almost all our sellers offer a one-year warranty on refurbished smartphone purchases. Any repairs within the first year of purchase will be covered under warranty, and you won't have to pay a single dime on it. The warranty policies may differ based on the seller, and so we suggest you follow up with them prior to making a purchase.
Great choices: From refurbished iPhones to refurbished Samsung & Android handsets and phones of different colors and storage sizes, there is something for everyone's liking to be found on SellCell. Besides Apple and Samsung, you will also find great deals on refurbished handsets from brands like LG, Google, Motorola, OnePlus, HTC, and more.
Besides smartphones, SellCell also lets you browse through great deals on tablets, smartwatches, Macs, gaming consoles, and iPods. Simply put, SellCell is your one-stop-shop for anything refurbished!
Best deals on refurbished phones right now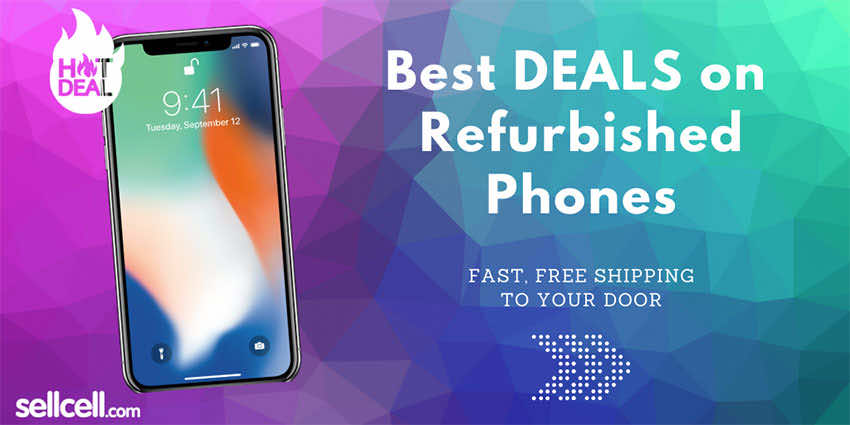 Many buyers prefer iPhones over Android counterparts when it comes to refurbished smartphones, and that is thanks to Apple's remarkable software support in the form of consistent OS and security updates, even for older models. Here is a list of some of the top-selling refurbished iPhones on SellCell right now.
In addition to iPhones, we also have great deals on refurbished Android handsets for those not wanting to be locked into the iOS ecosystem. Take a look at some of the trending deals among refurbished Android phones below.