With Father's Day just around the corner, the time is ripe to start shopping around for gifts. If your Father loves his tech, here are a few ideas to help you show him he's "World's Best Dad".
Every year, as we approach June 21, offspring everywhere are asking themselves (or each other) the same question; "What would Dad like for Father's Day?" What follows is usually a frantic and frustrating scramble across various web stores, searching for the perfect gift.
Inevitably, this kind of mad dash to buy a Father's Day gift will lead to something lackluster, like a pair of socks or an Axe gift box. Hardly the most inspiring gifts to show your Dad he means the world to you, are they?
If your Pop is the kind of man who goes all wide-eyed at the latest gadgets and gizmos, then you should probably be looking at some of the best tech gifts to buy him for Father's Day 2020. Check out these options to put a smile on your techy Dad's face.
Evercade Games Console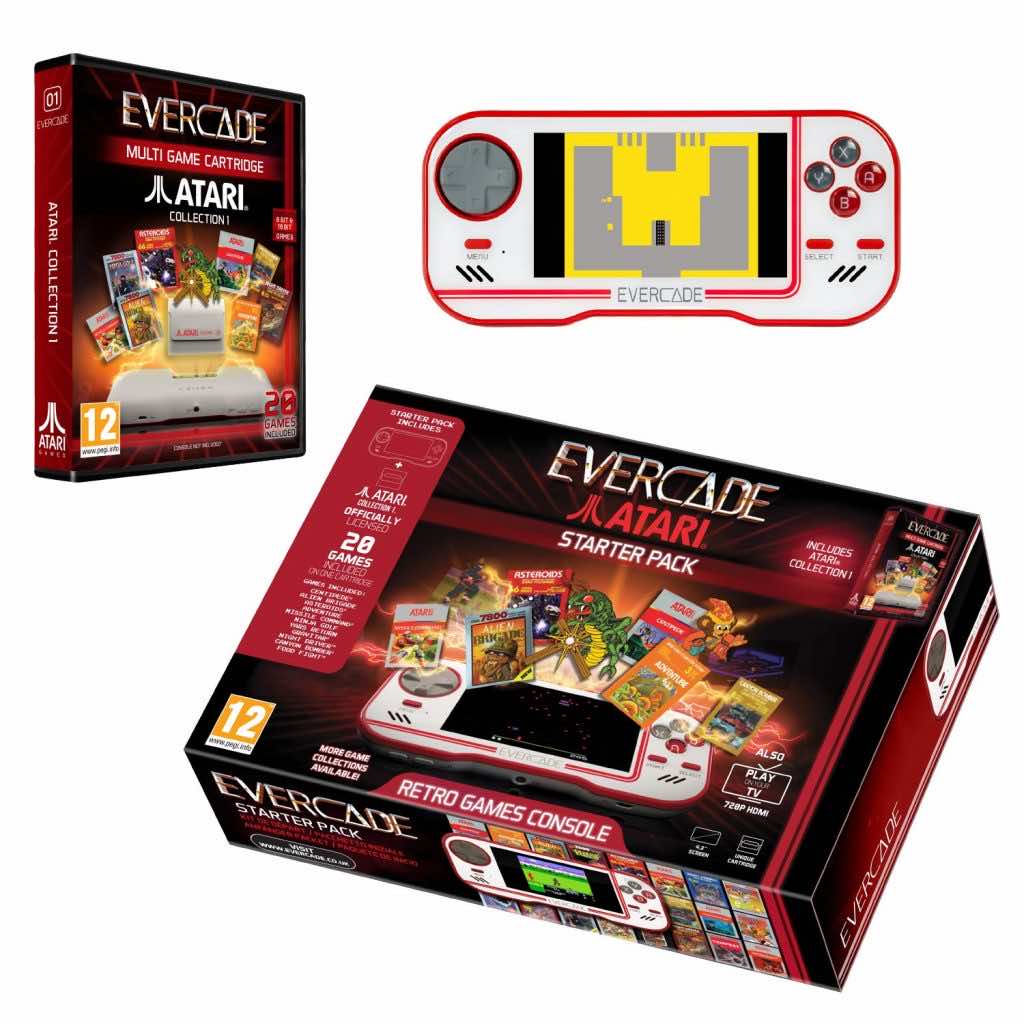 If Dad likes to play video games, then the chances are he (mis)spent his youth hanging around arcade machines shoving his pocket money into the nearest Pac-Man game. With this in mind, the Evercade retro games console will make an excellent gift for Father's Day.
It is a handheld console that comes in a fetching white and red colorway – very reminiscent of early arcade cabinets. The game collections (of which there are currently 10, with more due for release) come on physical cartridges—something that Dad is going to really love.
Each cartridge features classic arcade and console games from different developers. There are games from Namco, Atari, and many more software publishers that your Dad is going to remember. If you want to give him a dose of nostalgia this Father's Day, the Evercade is an excellent choice.
Buy Evercade ($79.99/$99.99)
eufy RoboVac G10 Hybrid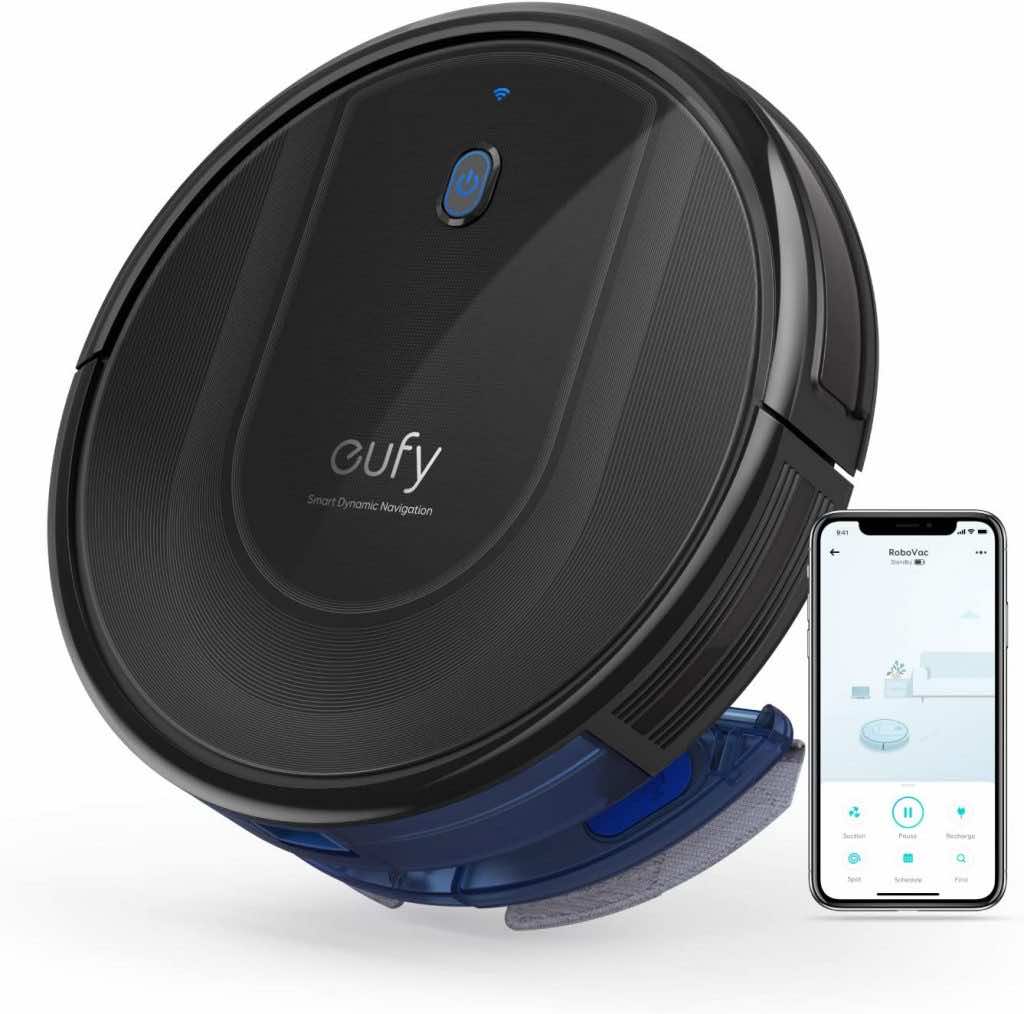 Let's face it—nobody actually likes cleaning, do they? It is pretty boring and, not only that, but it also takes up precious time that could be much better spent following more rewarding pursuits. The eufy RoboVac G10 Hybrid aims to solve this age-old problem.
So, what is it? Well, the G10 is a robot vacuum. Impressed? Well, you should be, because this one takes care of the mopping, too. Not only will the robot hoover do your bidding when it comes to vacuuming the floor. It will also leave a sparkling trail thanks to the rear mopping plate.
This is such a time-saving device and it can even be programmed to clean to a schedule, all controlled via an app on your mobile. You can even set it cleaning when you're not at home, meaning Dad can spend Father's Day with his kids and leave the vacuum and mop in the cupboard.
Buy eufy RoboVac G10 Hybrid ($299.99)
Apple iPhone SE (2020 Model)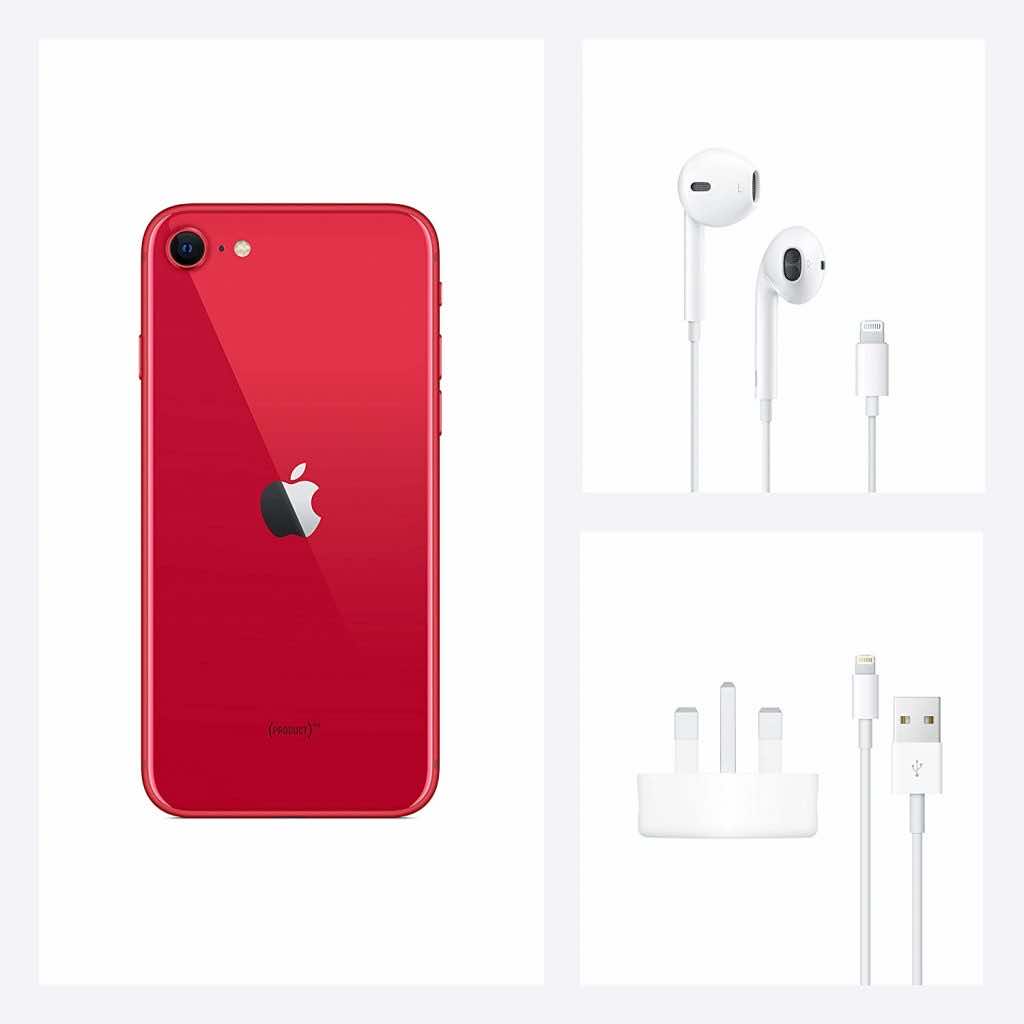 One of the most important things in life is family and checking in on your Dad should be high on your list of priorities, especially if you've flown the nest. With so many different forms of communication at our fingertips thanks to mobile apps, you can get in touch with him easily, even from the other side of the planet!
The Apple iPhone SE is an excellent choice if it is time Dad had a handset upgrade. Obviously, this gives him access to all of the apps on the Apple store. So, you can video call on Zoom or Facetime, message each other on WhatsApp, or even play games together. Just like when you were young, except this time it's remote!
You can pick up a refurbished iPhone SE from sellcell.com, meaning that you don't have to pay full price to give you Dad a great Father's Day gift. Why not grab him a voucher for the Apple store with the saving?
Buy reconditioned Apple iPhone SE (price varies)
Twelve South PowerPic Wireless Charger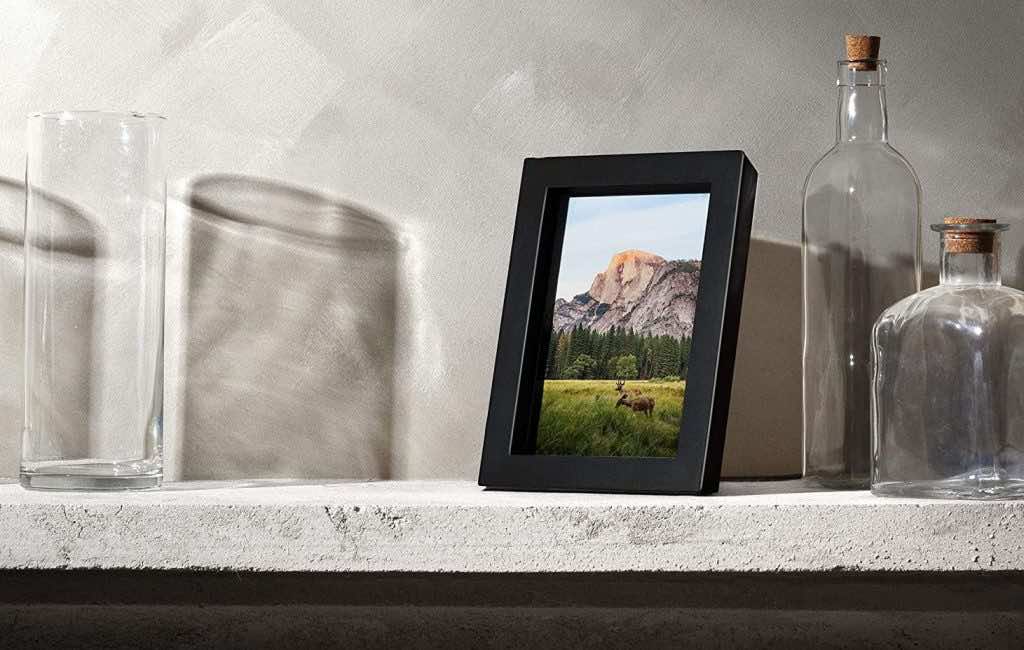 The Twelve South PowerPic Wireless Charger is quite the double-layered Father's Day gift. On the face of it, it is a regular picture frame, capable of holding any standard 5×7" photograph (yes, people do still print their photos, you know). So, you can pop a nice picture of the family in the frame and present it to your Dad.
However, what is not immediately apparent, is that the frame is also a wireless charger. Simply place your smartphone in the frame recess and it will begin to charge (assuming your phone is capable of wireless charging, of course).
This is a great gift because your Dad can put this on his bedside table and have a lovely photo of his family to look at. Then he can pop his smartphone into the frame to charge overnight. It also negates pesky "wire clutter" as he won't need a separate phone charger behind the bedside table.
Buy Twelve South PowerPic Wireless Charger ($57.54 – offer at time of writing)
EarFun UBOOM Portable Wireless Speaker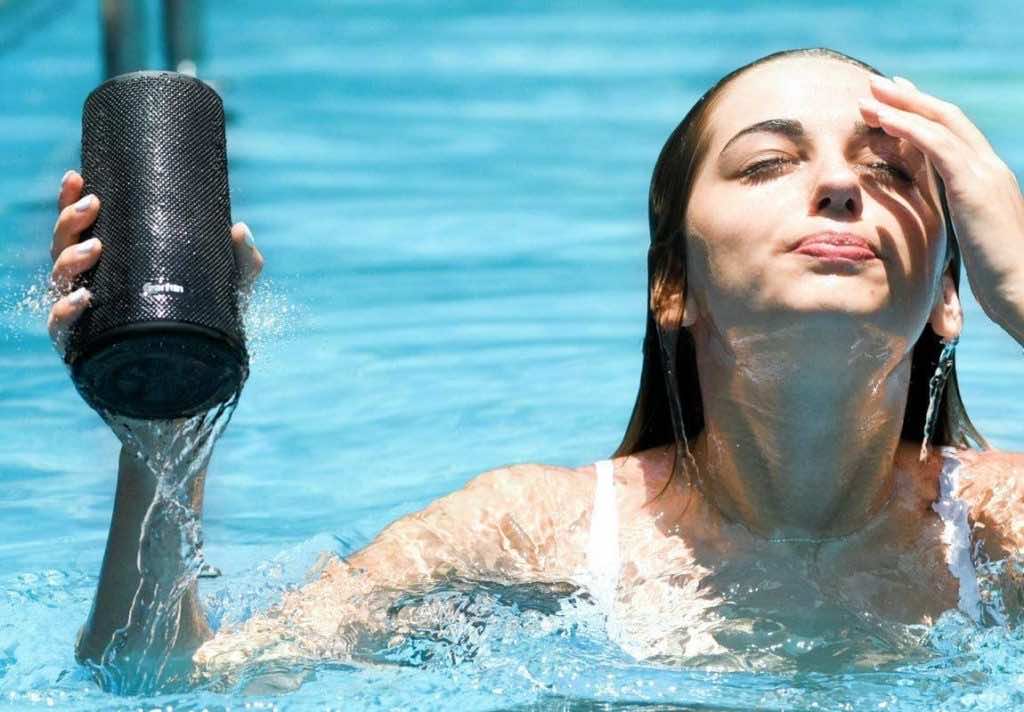 If your Dad likes his music, then the EarFun UBOOM Portable Wireless Speaker is a great idea for a Father's Day present. It is water-resistant, boasts a massive 100ft Bluetooth range, and features 360° sound. All for less than $60.
The best thing about portable wireless speakers is just that; they are portable. This means Dad can take his music anywhere with him. It has indoor and outdoor listening modes, so he can use it in the bathroom (thanks to the water-resistance, which allows the speaker to be fully submerged in up to 3ft of water for 30 minutes) or by the pool!
The 16-hour battery life means that he can enjoy music practically all day, should he wish to. Plus, you can even pair the speaker up with your smartphone's voice assistant. That way, Pops doesn't even need to touch his smartphone to select the next track.
Buy EarFun UBOOM Portable Wireless Speaker ($54.99)
Honor Band 5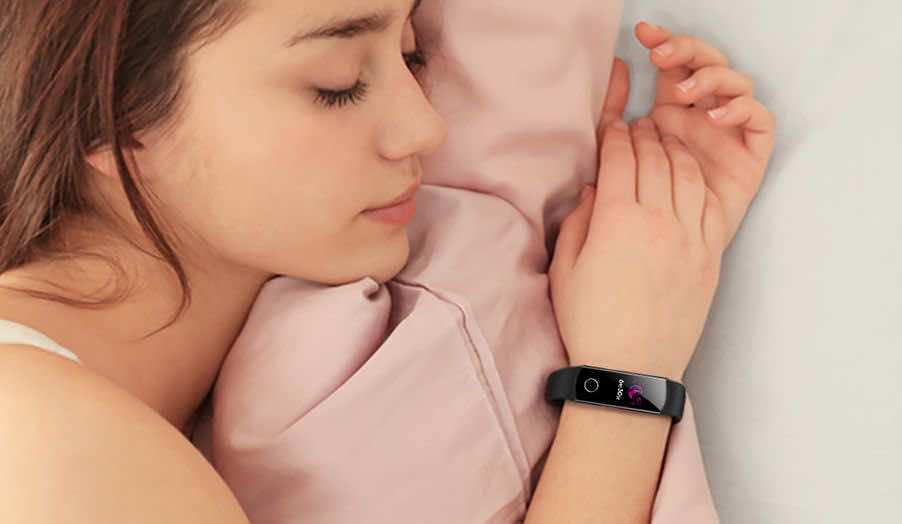 Is your Dad a bit of a fitness buff? Or does he want to start a healthier regime but needs a bit of a nudge in the right direction? Either way, the Honor Band 5 makes an excellent—and inexpensive—training buddy. Plus, it doubles up as a watch! You can't really complain about that at under forty bucks.
The Honor 5 has some nifty tricks up its sleeve to help your Dad lead a healthier lifestyle. It is designed as an exercise companion, so it can measure your heart rate, blood oxygen, and the calories burned during a workout. You can connect the Band 5 to your health app and the built-in GPS can map an outdoor run or cycle for you. You can then view your exercise stats on your smartphone app.
Even when you rest, the Honor Band 5 is busy working away, as it can track your sleep pattern and even instructs you to get up and do some activity if you are sat at your desk or on the sofa for too long!
Buy Honor Band 5 Fitness Tracker ($34.49)
PARTU Air Purifier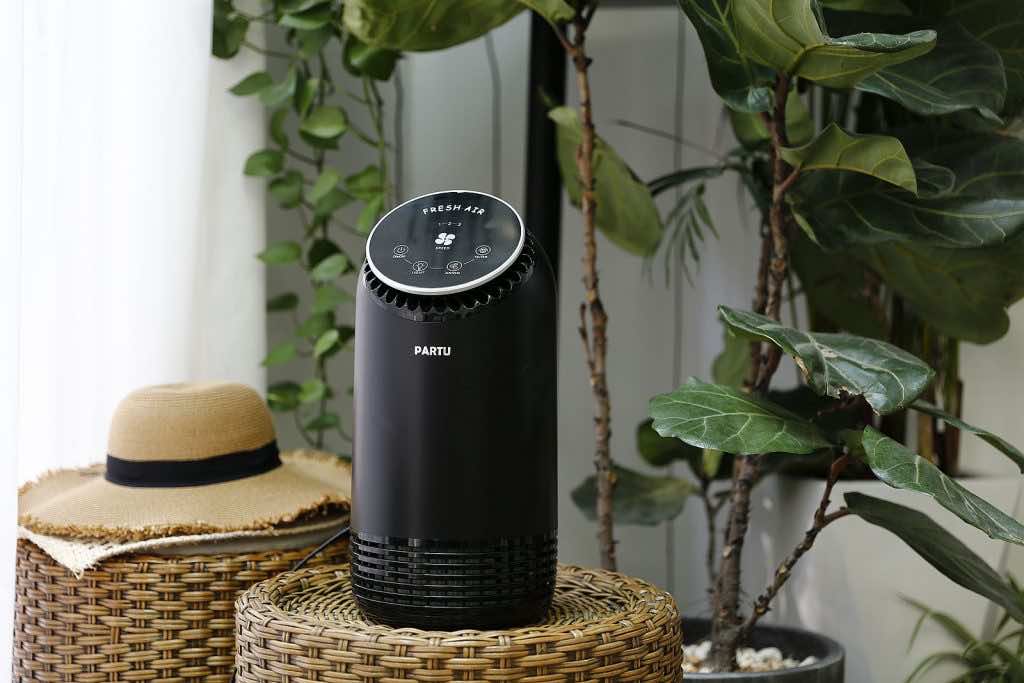 It might seem a little strange to include an air purifier in a Father's Day gift guide. However, you will have noticed that Father's Day falls on June 21 this year, which is literally the day after summer officially starts (in the Northern Hemisphere, at least).
This means one thing. Pollen. With pollen allergies affecting so many people, you might want to prepare Dad for the onset of hay fever with a PARTU Air Purifier. But what sets this device apart from the myriad other air purifiers on the market?
Well, it features four stages of filtration, so not only will it stop those pollen particles dead in their tracks, but it will also capture pet hair and dander, and even unpleasant odors. The low volume operation means Dad can have cool, clean air in his bedroom all night, so the benefits are many! The Air Purifier even has an attractive seven-color light display, which can aid relaxation as your Dad is drifting off to sleep.
Buy PARTU Air Purifier ($72.99)
The Best Father's Day Gift for the Techy Dad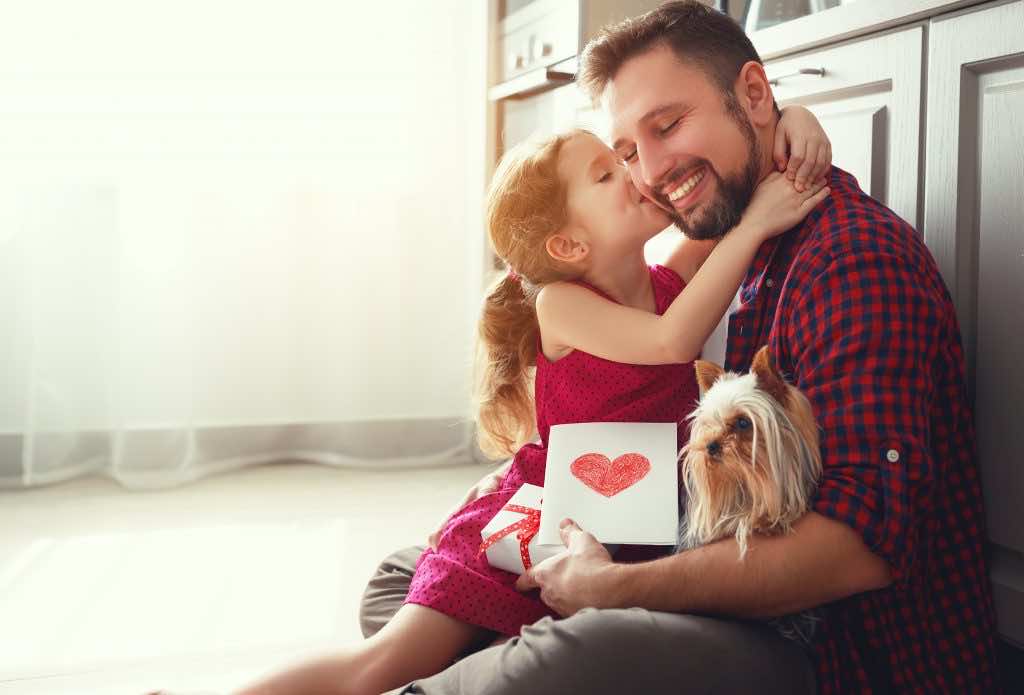 Hopefully, you are now armed with enough info to avoid buying Dad monogram handkerchiefs for the fifth Father's Day running. The great thing about tech is that there is always something new and interesting to consider when looking for gifts.
If you are still under social distancing regulations, then you might want to host a virtual party for your techy Dad. If you do, check out how to host a virtual birthday party during lockdown – you can follow the same processes for any occasion!