Are you wondering how to celebrate an upcoming birthday in your family during the lockdown? Well, you've come to the right place as in this guide, we will be going through all the different ways you can host a virtual birthday party while self-quarantining at home.

There are restrictions against group gatherings, and new social distancing rules are in place to combat COVID-19 spread, so traditional birthday celebrations are out of the question. At the same time, canceling the party isn't an option either — especially if it's your kid's birthday, as they might not easily understand the direness of the situation.

So, what are your options? Let's take a look at how you can organize a virtual birthday party during the lockdown, from the comfort of your home.
Setting up group video chats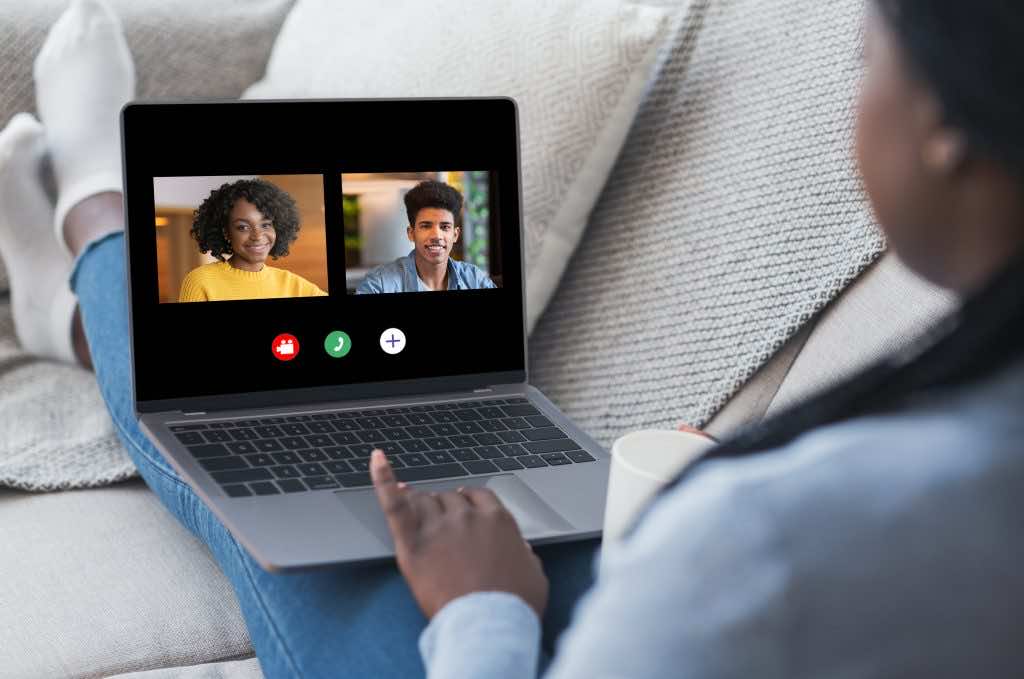 The best part about a birthday party is having your friends and relatives come over. And although that's not possible in today's scenario, you can still almost replicate the experience by inviting them to group chats.
While there are many video calling apps available out there that support group chats including WhatsApp and Snapchat our top recommended ones are Skype and Google Hangouts.
Zoom is another good option we will feature, but for balance we will also highlight some of the reported recent security issues with the software.
And now, for the uninitiated, we have a step by step guide that will teach you how to set up group chats in each respective software.
How to group chat via Skype?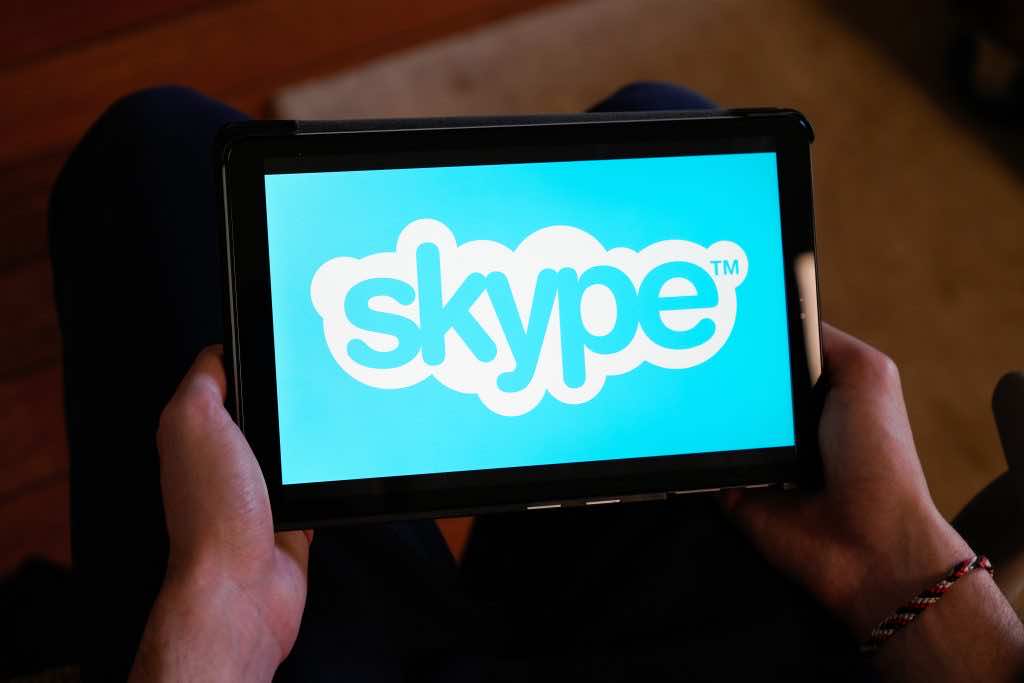 Regardless of whether you're using an Android, iOS, Mac, or a Windows device, you can create a group video chat on Skype by following the below steps.
Click the '+' New Chat button, and then select the 'New Group Chat' option from the list.
After providing an appropriate name and picture, click the '->' right arrow button to create the group.
Once the group is live, you can start adding your friends and relatives to it either from your suggested list or by searching their username. Select 'Done' once you have finished adding members.
Now, click the video call button to start video conferencing with the members of the new group.
Skype is free to use unless you need premium features like voice mail, SMS texts, etc. And one of the highlights of this Microsoft-owned app is that it lets you connect to up to 49 members simultaneously, so you don't have to worry about leaving out anyone important.
How to create a group chat on Google Hangouts?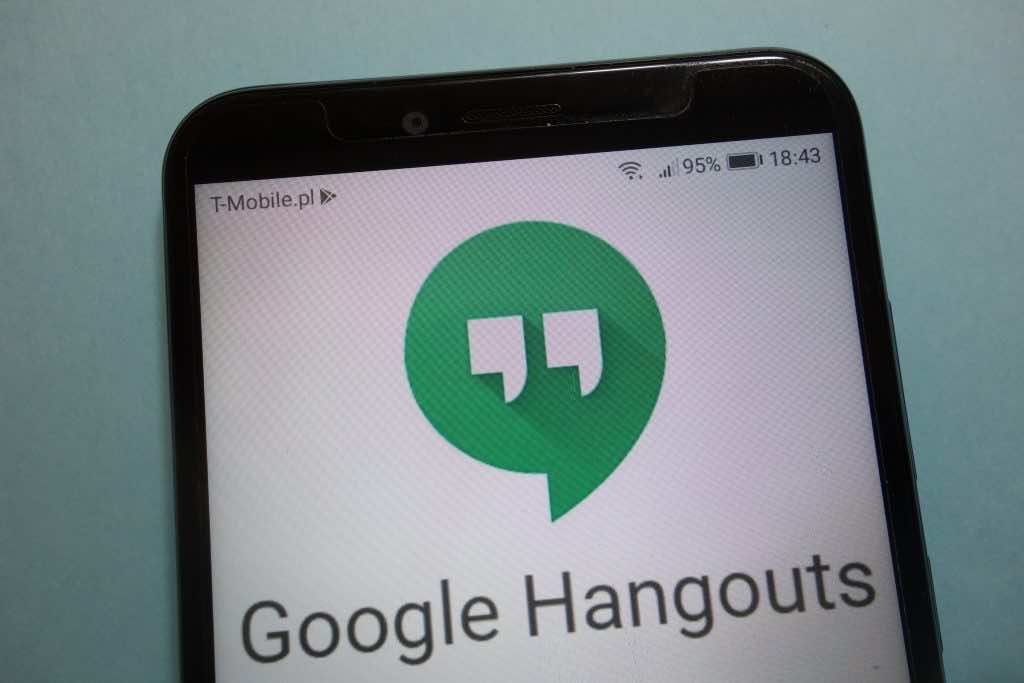 Moving on to the next best option, Google Hangouts is available for all popular platforms and is very easy to set up using a Google account. Without further ado, let's take a look at how you can start a new group chat on Hangouts.
After signing in to the app, click on the Contacts icon from the menu.
Select the 'New conversation' option and then click the 'New Group' button from the list.
Now, you can give an optional name for the new group and start adding members using their name, email, or phone number.
You can now initiate a video conference by clicking the video call button beside the group name.
It is worth noting that Hangouts supports only 25 members in a video call at a time. However, it may be a more convenient choice for many, as not everyone might have a Microsoft account to get started with Skype.
How to set up a group chat using Zoom?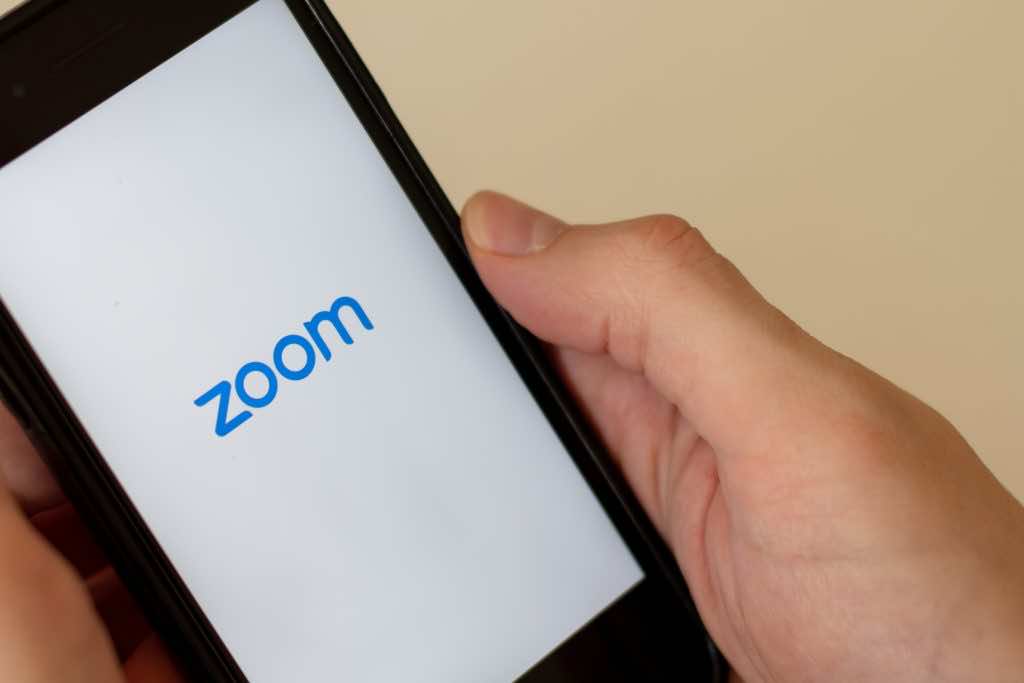 Like Skype, Zoom also has dedicated apps available for all platforms, as well as an online version that you can access via the Zoom.us website. In this guide, we will be teaching you how to set up Zoom video conferencing from your browser window.
Visit the Zoom.us website and sign up a new account, if you don't already have one. You can also use your existing Google or Facebook account to access Zoom's services.
After creating an account, hover over the mouse pointer over 'Host a meeting' option and then click on the 'With Video on' button.
A pop up may appear asking if you would like to open Zoom web application, click on the 'Open Zoom' button.
After you are all set with the app, click on the info button in the upper left side of the window to get the invitation URL.
Copy the URL and share it with folks you would like to join the chat. Others can join the video chat just by clicking the link.
Zoombombing: Zoom has been dominating the tech news cycle in the past few days for all the wrong reasons. One of them being a security loophole that allows strangers to join a group chat either through publicly-shared invite links or by guessing the 9-digit code in the invite URL. Although the team is actively working to fix the issue, you can use these temporary workarounds for now:
Set a meeting password: Enable password protection for your group chats and share it securely with the right people. Needless to say, but don't share the password publicly in a forum or social media.
Make use of the waiting room feature: Enabling this feature will put the new invitees in a virtual waiting room, and the host has to approve every one of them manually before they can join the conference.
Lock the meeting: After all the invited members have joined the conference, you can block uninvited guests from sneaking in by simply enabling the feature called Lock Meeting.
Light up the virtual party with some fun online games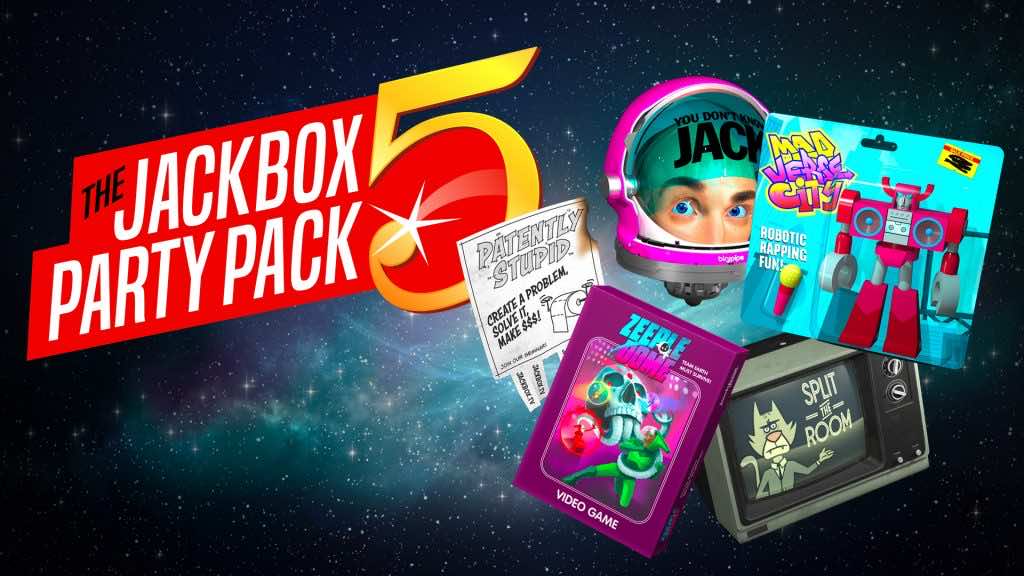 Video chatting with loved ones is fun, but you know what's even more fun? Video chatting with loved ones while also challenging them on a fun multiplayer game.

While video calling services, including Skype, does come with a few built-in games, they are simple and oftentimes not very interesting. And if you want to step up the virtual party experience, you may want to check out the online gaming website called Jackbox Games that offer a deluge of multiplayer games of all sorts.

To play the party games offered by Jackbox Games with your folks, you need to enable "screen sharing" mode on your video chat application. Sounds complicated? Don't worry, here is a simple guide that will help you pull off this multiplayer gaming experience.

First of all, you need to create a chat group in the video messenger you're using (refer above instructions).
Open a new browser window and visit jackboxgames.com/games/ and purchase the game(s) you'd like to play with your pals. Only a couple of games are free, and the rest of them will set you back anywhere from $5 to $21. We recommend getting the party packs as they offer great value for money and come with multiple fun games.
After starting the game, go to settings and then enable the 'family-friendly' option.
Minimize the game window and return to the video messenger app to enable screen sharing mode. To enable the setting on Google Hangout, head over to the three-dotted menu in the upper right side, and click the 'Share screen' button. Meanwhile, if you're using Zoom or Skype, you will find the option to enable screen sharing mode in the bottom menu of the call window.
A new pop up appears where you will have the option to choose whether to share the entire screen or just the application window. Select the 'Application Window' option, tap on the specific game window that you would like to share with the other members, and then click the Share button.
The others in the chat can now see the game window on their device. To join the game, however, they need to visit Jackbox.tv website on their mobile phone and type in the Room code.
Meanwhile, there is also a free alternative available, in case you are anything like me and don't want to spend money on games. AirConsole is that alternative you're looking for; it offers a lot of free and paid options, and you can follow the same procedures as above to get it started. As if that isn't already enough, AirConsole.com is now offering all of its games — including the premium ones — for free to help you pass the time at home during the lockdown.

To unlock the deal that gives free access to over 150 games, you need to download the official AirConsole app on your Android and iOS phone and type in the code "919 2020". There are a ton of awesome games available on the online gaming platform that is totally worth checking out with your besties — The Neighborhood, Tower of Babel, ClusterPuck 99, Racing Wars, Silly World Series to name a few — but games like Karaoke, PolyRacer, and Cards Against Humanity are a must-try if you have more than 8 members joining in on the fun.
Enjoy a Netflix movie together!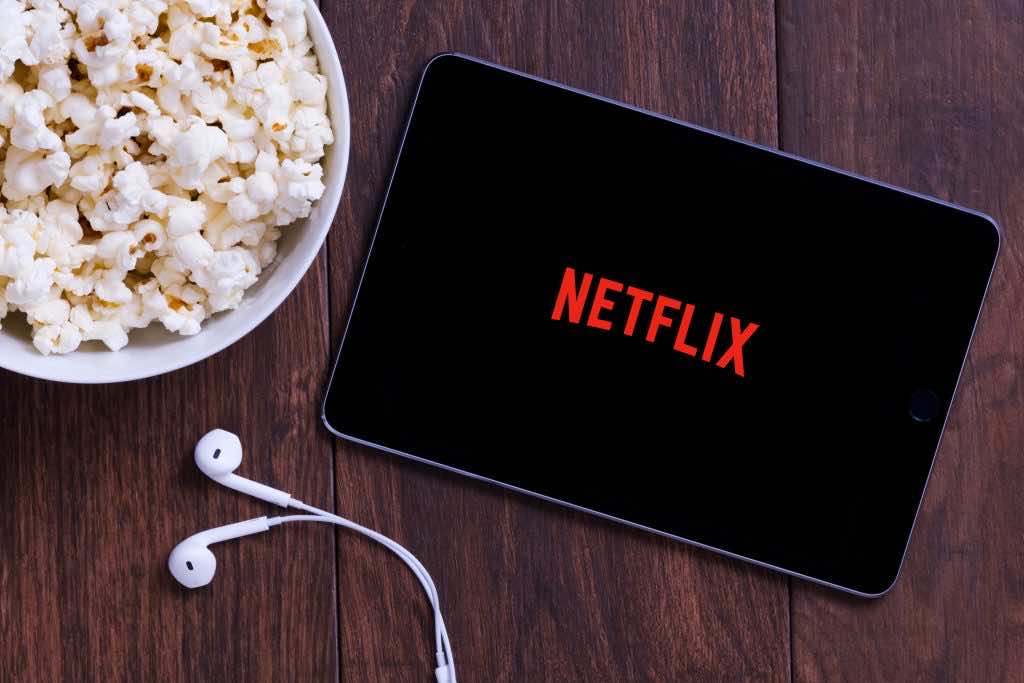 What better way to celebrate a birthday than enjoying a favorite movie (or two) with your loved ones? And thanks to Netflix, you can now host a movie watch party for your friends and family, all while they are staying in their own homes. So, how does it work?

With the help of a browser plugin called the Netflix Party, the popular streaming service plays a selected movie or show for multiple users at the same time, and thus eliminating the need to synchronize manually every time someone presses the pause button. In other words, if one person starts, pauses, or stops the video, it is reflected on all other connected devices. The feature also adds a live chat functionality on the sidebar so that you can discuss the movie or the show you're watching — or just about anything in general.

How to host a Netflix watch party?
Are you wondering how to integrate a Netflix watch party in an upcoming virtual birthday party? Well, here's how you can do it:
Download the Netflix Party extension for your Chrome browser.
Once the download is complete, a pop up will appear asking if you would like to install the extension. Tap on the 'Add Extension' option.
After the installation is complete, an icon that says "NP" appears in the toolbar of your Chrome browser.
Visit Netflix.com and select the movie or show you would like to stream to your friends.
Now, click the NP extension and tap on the 'Start the party' option to initiate the watch party. A chatroom appears on the sidebar where you can chat with your friends while watching the show.
Share the URL with folks you would like to join the party.
It is worth noting that your friends also need to have a Netflix account and the Netflix Party extension installed in their browser to join the watch party.
A sims get-together, perhaps?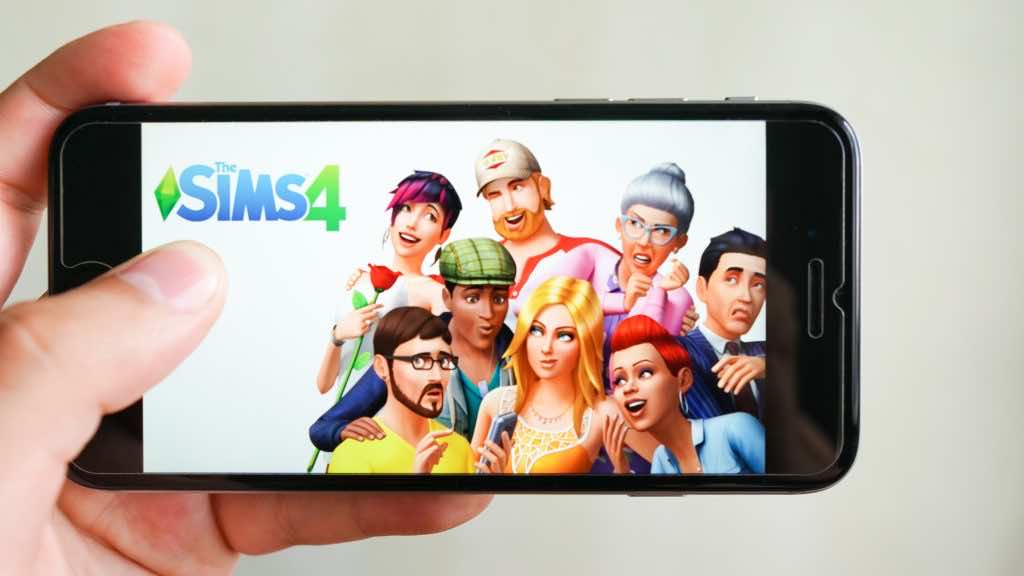 Multiplayer online games such as The Sims 4 (with the Multiplayer Mod) and Club Penguin (yes, it's back!) have seen a massive spike in user numbers since the beginning of lockdown. Stringent social distancing and travel restrictions have pretty much put a halt on face-to-face meetings, so more and more people are turning to life-simulation games from the likes of The Sims 4 and Animal Crossing to virtually hang out with their pals.

The gameplay experience offered by such games is very lifelike that you can pull off a full-fledged birthday party with a touch of effort and planning. For instance, in the case of The Sims 4 (with Multiplayer Mod installed), you can throw a party, invite over your Sim friends, accept their gifts, and even cook and dine together at your virtual home.
Virtual birthday gift ideas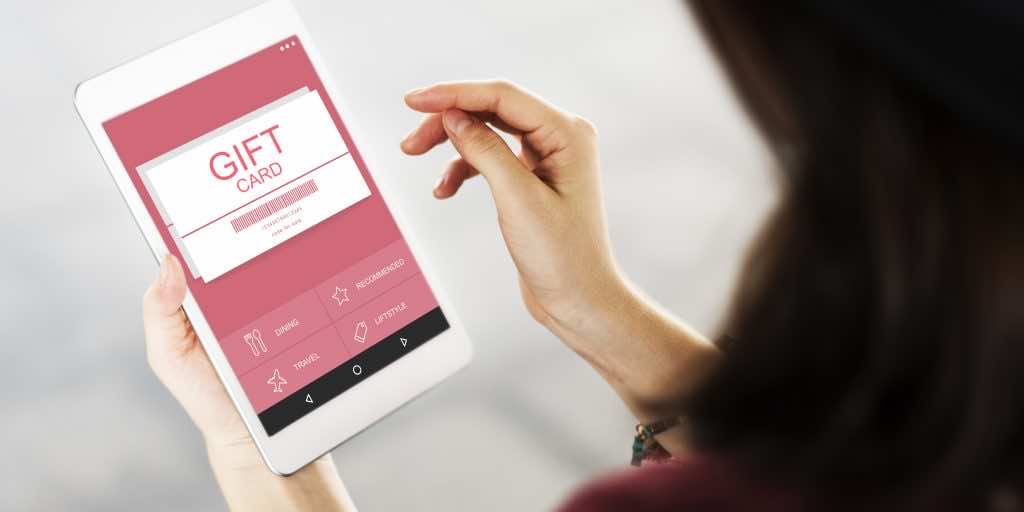 Your friend's birthday is coming up, and you want to surprise him/her with a gift. But with the lockdown in place, it is no longer an option to go out and get one from a store. And Amazon is currently delivering only essential items, so that isn't helping either.

So, what is the alternative? Well — virtual gifts!

These are the best virtual gifts you can give right now:

Ebooks: Reading books is one of the best ways to keep oneself entertained during the lockdown, so gifting an ebook would be a great idea. To gift an ebook through Amazon, all you need to do is tick the 'Give as gift' option at checkout and type in your friend's email address.
Gift cards: Gift cards are great if you are not sure what your friend likes. You can design a custom birthday-themed e-gift card on Amazon to add a touch of personalization and send it to your friends via email or text message.
Premium game for kids: There is no better way to cheer up in these difficult times than playing a super addictive game. It is simply the best way to pass the time during the lockdown, and thus is also a perfect gift to give to someone on their birthday, especially kids — they will love it! Moreover, several top titles are on sale right now, so that's a plus for those looking to save some bucks!
Make a birthday e-card: Gifts are not (and should not be) about how much money you spend on it, but rather, it is a testament to how much you care about the other person. Sometimes, sending a personal birthday card is more powerful than a material gift worth hundreds of bucks. One can easily design beautiful birthday e-cards online through services like Canva and share it through email or social media.