Smartphones were one of the most popular gifts this Christmas. In fact, our recent research shows that 40% of American Parents brought their kids a brand new phone for Christmas.
So, if you have had a new phone this New Year, SellCell.com is the best place to sell your old phone and get the best price for your old device. To illustrate exactly how much extra you can earn by using SellCell take a look at the following table, which shows you how we achieve the highest trade in prices across the Most Traded in phone models vs other leading brands.
(Top 10 Traded in Models based on data from the past 30 days)
(Prices as of January 2020).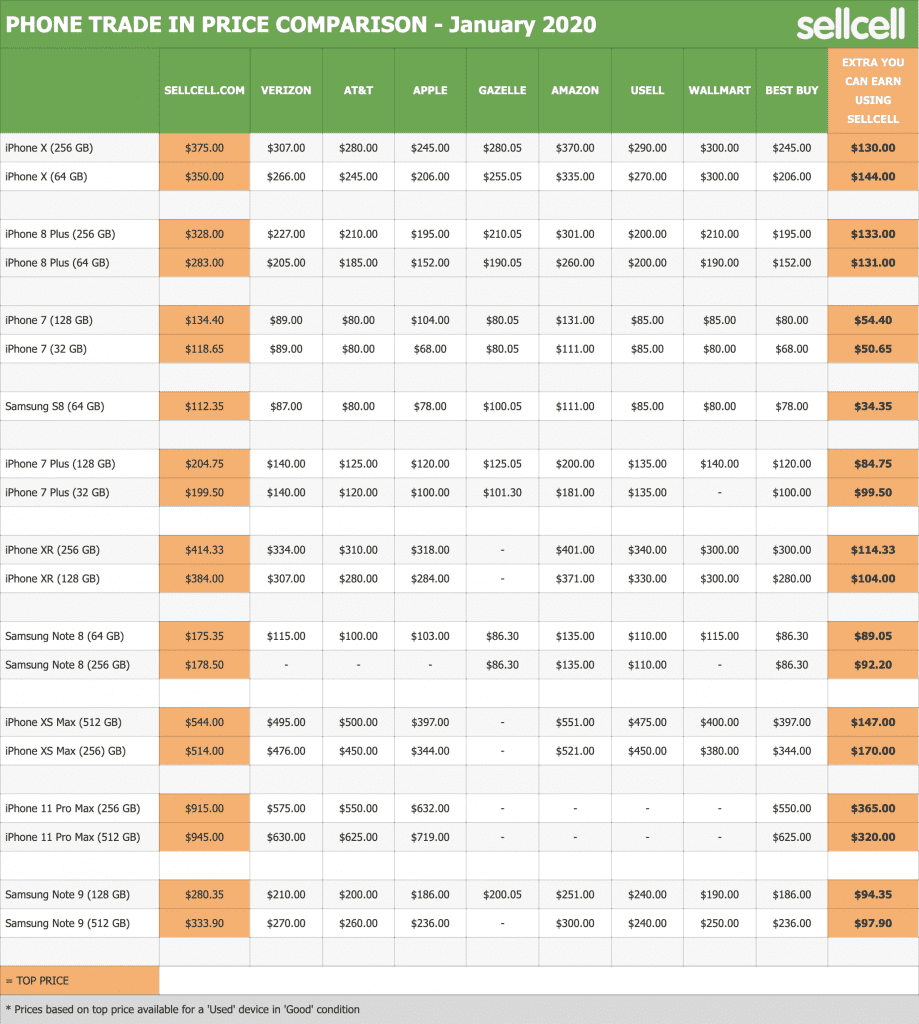 As you can see from the above data, SellCell achieves the highest trade-in price across every one of the Top 10 most traded-in phone models. SellCell ensures you get a lot more money for your old phone than you would selling it through another company and in many cases offers hundreds of pounds extra for your old phone.
Reasons Why SellCell.com is the Best place to Sell your old Phone in 2020
SellCell compares prices from 30+ of the biggest buyback companies in the US including Gazelle, Decluttr, ItsWorthMore, BuyBackWorld & more. SellCell are the USA's No 1 trade in price comparison site and compare more companies than any other site!
Best Price Guarantee –Spot the price higher on another site and be paid double the difference back
Over 2 million phones worth over $250 million sold through SellCell since 2008!
Saves user hassle, time and research – there are many buyback companies out there. We list the best deals all in one place. No need to check loads of different sites individually to get the best price.
SellCell has no affiliation with any buyback company, we are independent and impartial. We even publish each companies users reviews to help users make an informed decision
SellCell is the only site you need when you look to sell your old phone in 2020.
Take a look at the price for your old phone, tablet & tech here now.