Last updated June 20, 2023
As we approach 2023 faster than the speed of light, SellCell provides some New Years Resolution ideas that can also benefit your bank balance.
With every new year comes a flurry of pledges that we won't do this, or we'll start doing that, but how often do we actually carry out our new year's resolutions? Moreso, even when we do, how often do those intentions benefit us financially?
When you make a new year's resolution, it is a good idea to make it about saving money (or making extra money), if you can, particularly in light of the cost-of-living crisis. Many people fear facing financial hardship due to the crisis, as SellCell's survey tells us. So, as we head into a new year, this is the perfect time to commit to making life easier on the purse strings.
If you want to improve your financial situation a little, and need a few pointers for potential resolutions you could subscribe to, SellCell has provided some handy hints, below, that could see you get both yourself and your bank balance in better shape, in 2023.
Here are our twelve new year's resolutions to help you save (or even make) some cash in 2023…
1. Go "Zero Waste" in 2023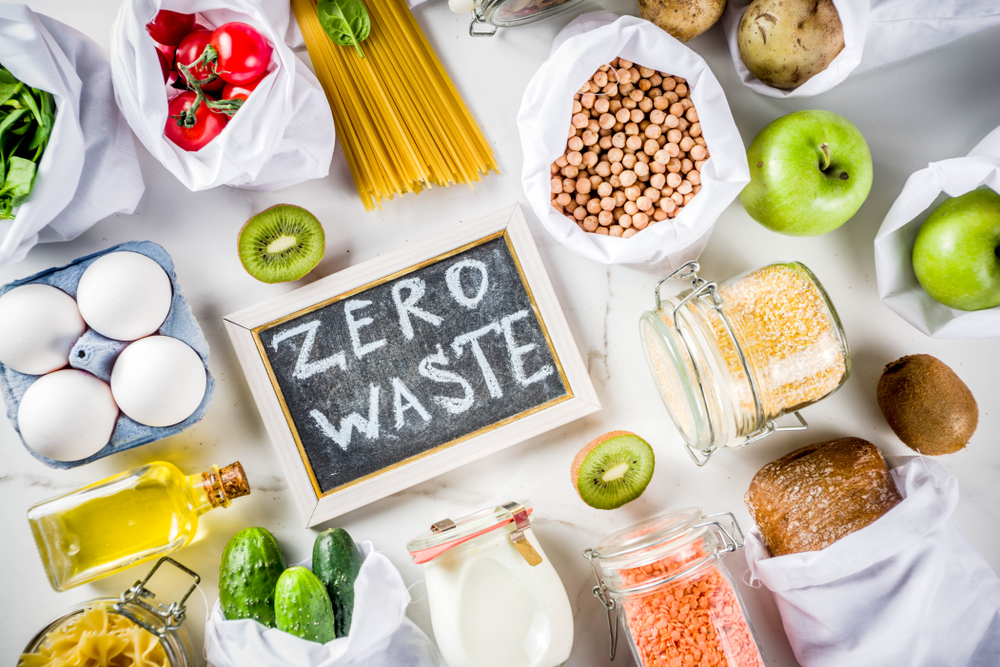 We should all be aware of the chronic food waste that a huge percentage of us produce. In the US alone, 30-40% of the food supply is estimated to go to waste, according to the USDA Food Waste FAQs.
This isn't just a colossal waste of food. It is also a colossal waste of money. So, if you find that you're throwing a lot of food in the trash, consider going zero waste. This means that you don't throw any of your food out; you buy less of it, and you eat all of it.
Now we're not suggesting that you start munching on chicken that passed its use-by date six weeks ago and has turned a strange verdigris color. But you could start by putting things like slightly past-best vegetables in a soup, instead of in the trashcan, or making breadcrumbs with stale bread before it grows mold.
2. Recycle… and Get Paid for It
OK, so we're not talking about recycling paper, glass, and plastic. Well, not in the traditional sense, anyway. You should be recycling that already. What we're talking about is resolving to recycle your old tech in 2023. SellCell's Mobile Phone Statistics for 2022 shows 57.4% of iPhone owners will trade their old handset in when they upgrade, while 43.2% of Android users would do the same.
This is great, but not everyone does it. Rather than throw your old smartphone in the trash (which a surprising number of people are still doing—20% to be exact, according to a SellCell recycling report), you should trade it in. This not only responsibly disposes of the handset from your ownership, but it also means you can make some cash.
Using a website like SellCell, you can get the best prices for your smartphone (or other tech like laptops and tablets) from over 40 trusted buyback vendors, so you might actually be sitting on a goldmine, depending on how many unused gadgets you have lying around.
3. Buy Second-Hand or Refurbished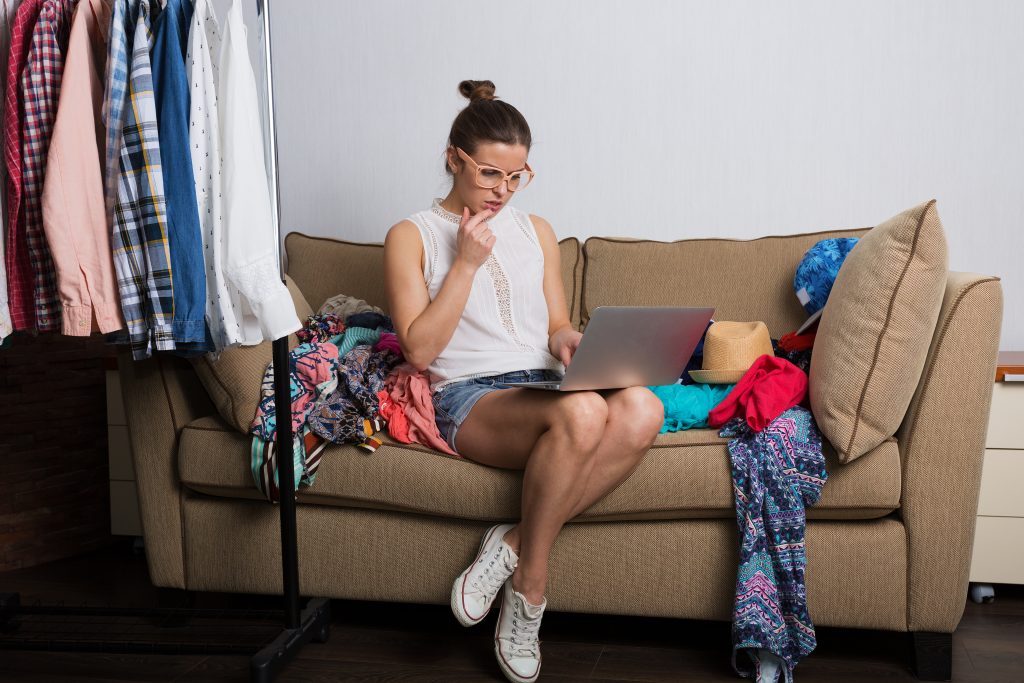 Your 2023 new year's resolution could be to buy second-hand or refurbished goods, instead of splurging on brand new gear all the time. SellCell's research shows that 37.5% of US consumers will avoid grabbing the latest tech in order to save cash and cope with the rising cost of living.
Instead of hitting ALL the stores, why not just hit the second-hand stores? You'll be surprised what you can pick up, and you don't even need to leave the confines of your own home to get it; you can buy it all online and save a fortune. Why not put the cash you made following resolution two, above, towards your second-hand buys?!
Whether you want to buy second-hand clothing from the likes of Vinted or Depop, refurbished tech from SellCell, or even want to buy a second-hand vehicle from Autotrader, you're always going to save money vs. a brand new equivalent.
4. Ditch the Motor
Come on. If you're a car owner, you know how expensive it is to run a car. But do you need to use the car for literally every journey?
Surely there are some grocery trips you can make on foot, meaning you don't need to take the car. This means you're using less of the fuel in the tank, which translates to dollars in your wallet. Not only that, but you're getting your steps in, which is great for your health and fitness. Plus, it is better for the environment. Literally everyone is winning here.
Given that 48% of you want to exercise more, you could kill two birds with one stone if your 2023 new year's resolution is to use your car less (or even at all; you could "recycle" your car and make some cash there, too, for a triple whammy of resolutions).
5. Stop Going to the Gym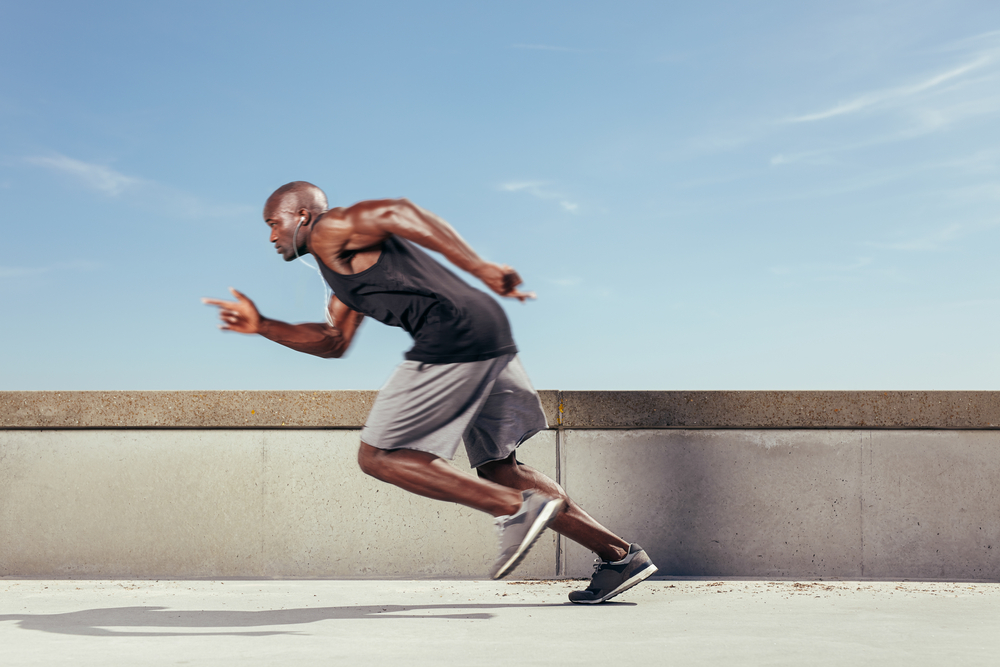 Another major expense; your gym membership. Especially when you can achieve all the same results with absolutely no equipment, or the bare minimum.
Going to the gym is a religion for many, so I'm not about to tell you not to keep fit at all. However, if you want to save money in the new year, then perhaps you should think about gyming it at home.
If you find yourself gravitating towards the running machine when you hit the gym, then allow us to introduce this less expensive running apparatus we have called "the floor". That's right, you can run around freely wherever you like, without being in the confines of a gym, or the even more restrictive confines of a running machine. Take your fitness to the open road, free of charge!
6. Do a Saving Challenge
There are some saving challenges you can do that, pretty obviously, involve your money and the saving of it, but some are quite simple to achieve, and make for a resolution with a tangible reward that grows before your very eyes (if you stick to it).
While it might seem almost impossible to save right now, there are still ways you can do it that build up cash. One such way is to follow a very simple, low-cost saving challenge.
For example, you could do the 365 day challenge, whereby on day one you save a single cent. Day two, you put two cents in the jar. Day three, three cents, and so on. On day 365, you'll pay in $3.65, and your total will be an impressive $667.95! Not bad for a year of nominal saving.
7. Have a New Year Clear Out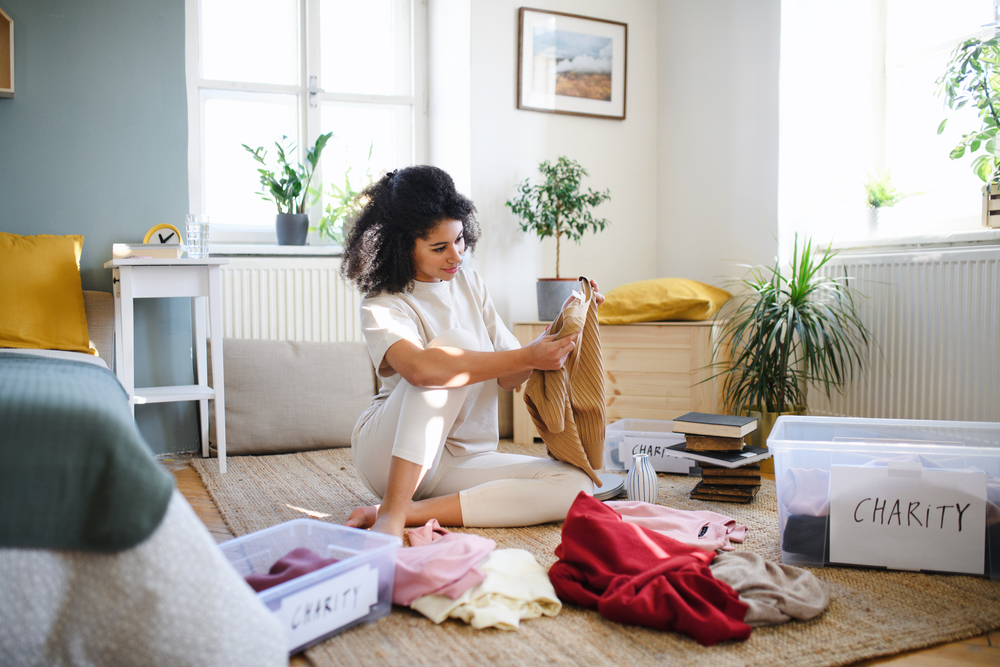 If your new year's resolution is to clear out the clutter in your home, then the likelihood is that you'll have quite the pile of old bits and bobs to get rid of.
But how do you do this? Take it to the trash? Nope. Give it away? Well, you could do, but you won't make any money then. You SELL IT.
For general nick-nacks and bric-à-brac, you can just hold a yard sale. It will probably surprise you of how much of your unwanted belongings other people do want, and how much money you could make. For more expensive items, look at selling on eBay, and if you have smartphones and other tech to sell, check out SellCell's pool of trusted buyback vendors.
8. Eat In More
Preparing simple, fresh meals at home is a great way to save money, so if you eat out a lot (or eat takeaways frequently) then eating in more is a great new year's resolution for you.
It is nice to go out and treat yourself and other people to a nice meal, but costs can soon rack up when you're ordering the best wine on the list and will only eat wagyu fillet. Takeaways are just as expensive, and more often than not the cost doesn't reflect the quality.
You can recreate the same ambience at home yourself; buy the ingredients for a romantic meal and prep it yourself, get a nice bottle of wine from the store (you don't have to spend a fortune for nice wine nowadays) and your fancy meal out becomes a fancy meal at home, at a fraction of the price.
9. Go Minimal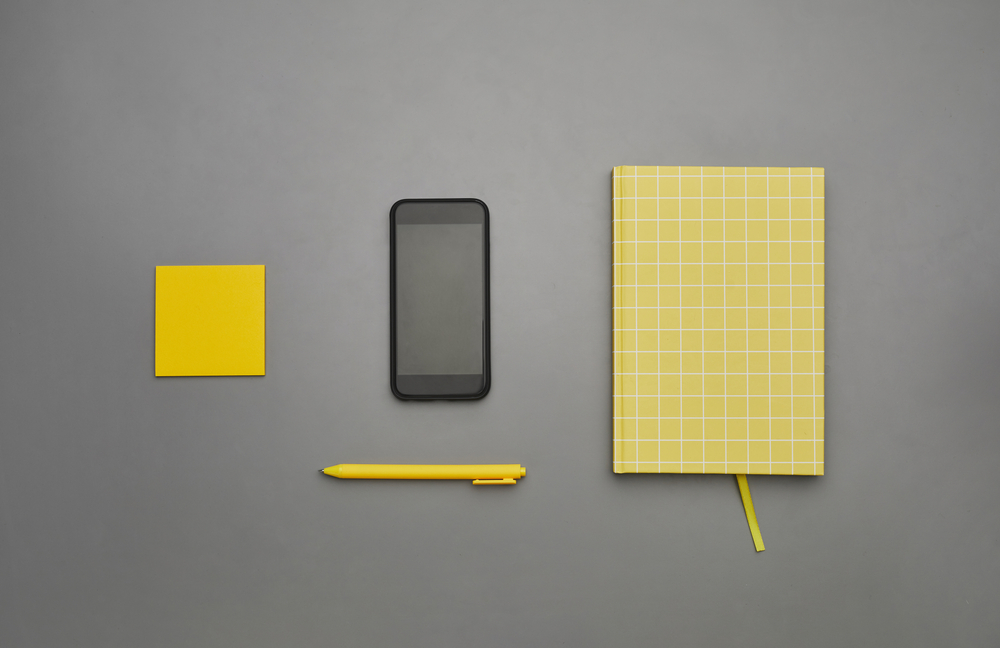 Adopting minimalism might seem like bunkum to some, but if you don't need much because you've minimalized your lifestyle, then you save a fortune.
Minimalism is fairly easy to put in practice if you have the willpower, and it simply means that you live a lifestyle whereby, to put it simply, have less stuff.
Minimalists follow a number of practices in order to live minimally. This includes buying only a few items of high-quality clothing instead of lots of throwaway fashion, using one device like a tablet or kindle to read books, magazines, newspapers, and watch movies, and decluttering (which can make some extra cash if you've been paying attention).
10. Try Batch Cooking
You know we mentioned earlier about adopting a zero waste lifestyle? Well, batch cooking is your key to unlocking the door to zero waste, and resolving to batch cook for 2023 will see you reduce food waste and save cash as a result, plus it saves you a lot of food prep time in the week.
Rather than have food languishing in the refrigerator for a week or longer, batch cook it when you get home, and you'll find you have no ingredients going off, and instead a freezer full of ready meals, all prepared by your own fair hand.
You can batch cook lots of things, from soups, to curries, casseroles, and stews. There is so much choice for batch cooking, so it doesn't need to be boring having the same meals every week; you can switch it up a bit. 30.3% of consumers plan to start batch cooking to save money during the cost-of-living crisis, as SellCell's study shows, so you should join the revolution.
11. Cancel Some of Your Subscriptions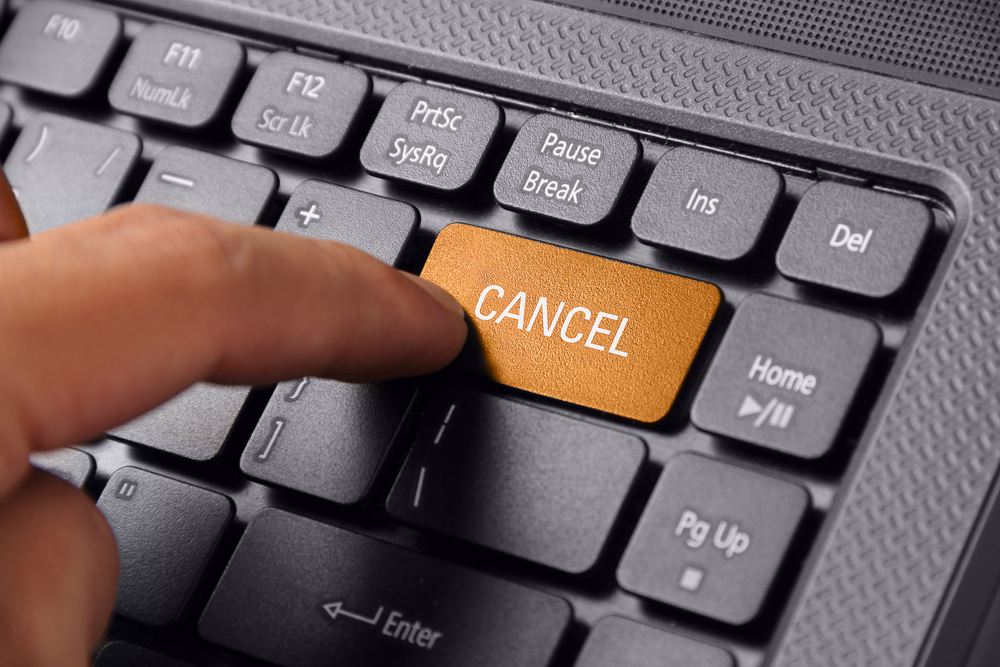 Many of us are guilty of subscribing to a ton of services, but do we watch them all the time? Probably not enough to get our money's worth out of all of them.
So, with 2023 on the horizon, a great new year's resolution is to strip back your subscriptions to the ones you only use most. In the wake of a cost-of-living crisis, 32.9% of US consumers plan to reduce their subscriptions to the likes of Netflix and Spotify, and save money that way.
Why not subscribe to a service, watch a series you want, then cancel the subscription? Then you can watch one on another service, by signing up there and cancelling once you're done. Try to just run one subscription service at a time, if you can't do without.
12. Be More Energy Efficient
Energy efficiency is a great way to save money. So, a new year's resolution to make more of an effort in this area can help your bank balance to no end.
Look, we know it is freezing cold in winter, so we're not saying turn your heating off entirely, but turn it down a touch and throw a hoodie on, and you'll see the cost benefit no end. 30.4% of us will look to reduce heating costs, and 27.9% will use less electricity, in order to save money. It is easy for you to take steps to do the same.
Batch cooking and walking instead of using the car are both ways to be more energy efficient, but start in the home by turning lights off you don't need lit, and only heating rooms you use. The small changes can turn into big savings, especially as 13.4% of Americans look to haggle down bills during the cost-of-living crisis,
How to Save Money With New Year's Resolutions
So, as you can see, there are plenty of ways to save money as we go into 2023, and you can use your new year's resolutions to help you for a change, instead of them feeling like the proverbial albatross around your neck that you need to dig in to deliver on.
Whether you want to actually put some cash away using a saving challenge, buy second-hand clothes from sites like Vinted, or sell your old tech with sites like SellCell helping you get the best price, all of these resolutions we've provided are easily within your reach, and will save you cash in the process.