Last updated December 20, 2021
The PS5 and Xbox Series X are still as rare as hen's teeth, so if you're struggling to buy one, here's why, and what you can do about it…
The PS5 and Xbox Series X are both close to their first anniversary since launch. Sony launched the PS5 console on November 12th, 2020, and Microsoft got the jump on Sony's new device, releasing the Series X/S on November 10th. Both launched to quite the fanfare, which quickly turned to frustration for potential customers.
Why? Because supply was not meeting demand, and it still isn't. Customers are still grasping at thin air for the PS5 and Xbox Series X and, as holiday season approaches, the demand for both consoles is still growing, without the stock hitting the shelves.
So, why the console shortage? And what can you do about it? Let's drill down on the issues surrounding the two consoles and look at some alternatives to help you avoid disappointed faces this holiday season.
Why Is There a PS5 and Xbox Series X Console Shortage?
There are several reasons why getting hold of a PS5 or a Series X is so difficult; it isn't just down to one single factor.
First, as you will undoubtedly be aware, 2020 and 2021 have seen a global crisis thanks to COVID. Both Sony and Microsoft released their consoles smack-bang in the middle of this crisis. As a result, neither had enough consoles to meet the tremendous demand on launch day. This left people empty-handed and demand hasn't shifted one iota.
Second, and related to the above, we also saw an electronic component crisis during COVID. It forced the closure of factories that manufacture semiconductors—important elements in the production of all manner of tech, not just games consoles. Without these components, Sony and Microsoft had no way of producing more consoles. At least, not until the factories opened up again.
Third, we have scalpers. If you're unaware of this term, a scalper (in the context of PS5 and Xbox Series X) is basically someone who uses bots to secure consoles at inhuman speeds. This means regular buyers have no chance, and is part of the reason consoles sell out the second some stock drops. Not only that, but the scalper will then sell the console at a massively inflated price, which desperate gamers are sometimes willing to pay. You'll see these on the likes of eBay and Amazon, selling for up to three times the MSRP. Nasty.
Can You Still Buy a PS5 or Xbox Series X?
You can but, thanks to the above, it is incredibly difficult to get your hands on one. Securing a console is difficult. In fact, it is no easier getting hold of one now than it was 12 months ago. Fortunately, there are several things you can do to either increase your chances of getting a PS5 or Series X, or to secure an alternative that may be just as good (or at least placate your PS5-less child on Christmas Day). Here are some suggestions to offer a helping hand…
1. Follow PS5/Xbox Series X Stock Notifications on Social Media
If you simply can't imagine the holiday season without a PS5 or an Xbox Series X in your living room, then one of the best things you can do is follow stock notifications on Twitter and other social media platforms. You can often find stock drop alerts from profiles such as @PS5StockAlerts, who will tweet when they know consoles are going to be in stock, where you can get them, and what time/date you might score one.
2. Buy an Xbox Series S Instead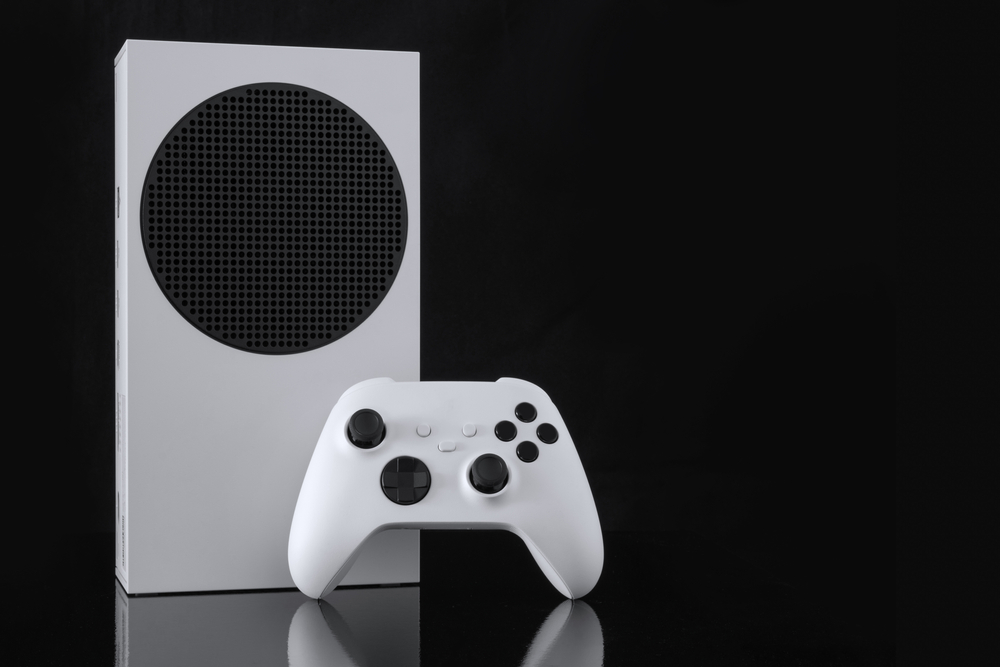 The Xbox Series S isn't as powerful as the Series X, nor does it have an optical drive, which means you can't play physical games on it. But, it is in stock across multiple stores. If you only have or want a digital game collection, then the Series S represents a fantastic option, particularly when you bundle it with a Game Pass Ultimate subscription.
The console comes with a 512 GB SSD as standard, which you can expand via a slot on the back of the console. With the Game Pass Ultimate subscription, you have access to hundreds of games dating back through past Xbox generations, and you also get access to EA Play, so get a ton of EA games too!
That way, when the Series X eventually becomes available, you can trade your Xbox Series S in and put the cash towards its big brother instead!
3. Don't Forget About Nintendo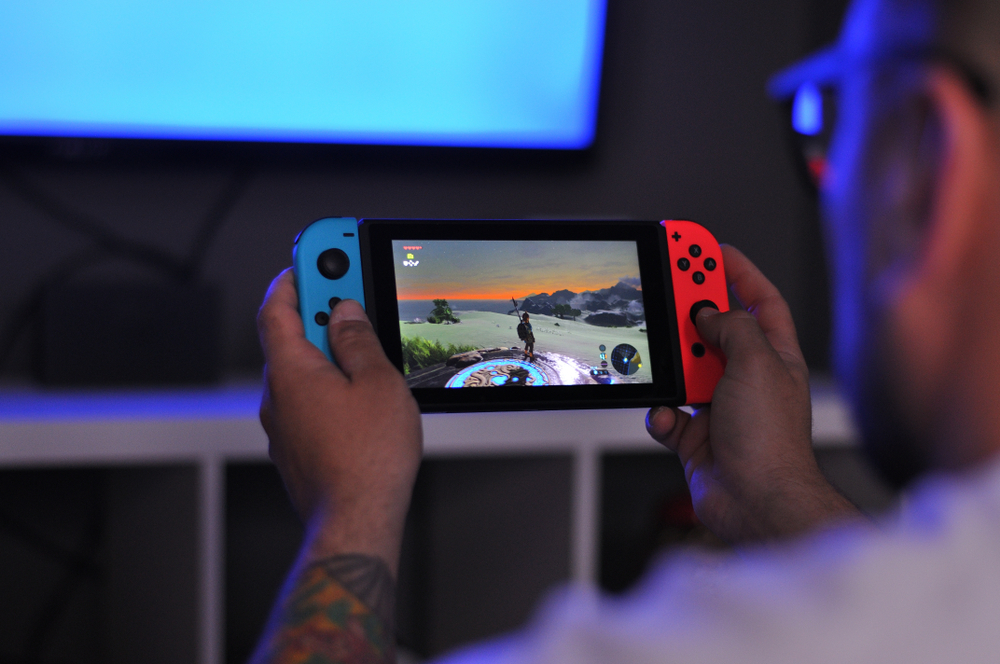 You know the Nintendo Switch is still a thing, right? Well, it is, and not only that, but Nintendo has also just released the Nintendo Switch OLED; the updated version of its incredibly popular console. Stock is, predictably, very low. But you can get the OG Switch for $299.99 at the moment (even cheaper if you buy a refurbished Switch console), and there is plenty of fun to be had with this device.
OK, so it might not be capable of 4K output, or have breathtaking ray-tracing capabilities, but the Nintendo Switch is a fantastic console and one that has fun for all the family. So, instead of sitting in front of a gap where your PS5 or Series X should be sitting, pop a Switch down that the whole family can enjoy!
As with the Series S above, if you later decide you still want a PS5 or a Series X, then you can trade your Nintendo Switch in and offset the cost of buying a next-gen console. Be warned, though, the Switch is incredibly addicting, so you might lose interest in that PS5 altogether!
4. Consider Buying a PS4 Pro While You Wait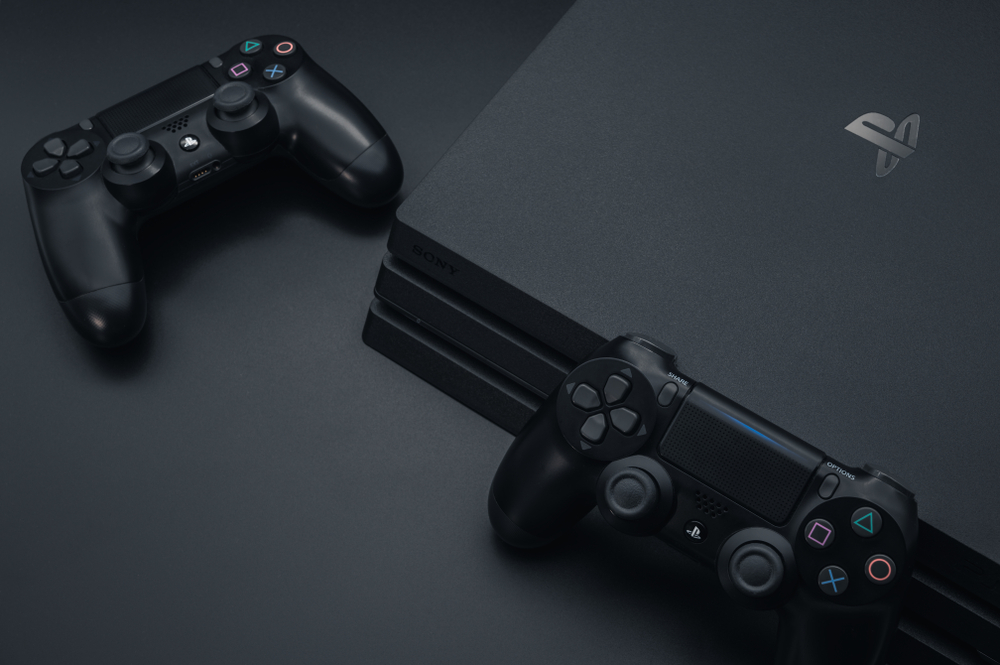 Did you know that the PS4 Pro is capable of 4K output? Well, it is, which means it can match the PS5 if it is video quality you're looking for (it can't do 8K, though, which the PS5 is ready for). Unfortunately, Sony has discontinued the PS4 Pro (although you can still buy the standard PS4, strangely).
To get a PS4 Pro, you need to get clever. You could buy a refurbished PS4 Pro while you wait for PS5 stock to drop. Then, when it does, trade your PS4 Pro back in and put the cash towards buying the PS5 you've waited impatiently for.
The PS4 has some incredible titles, such as Ghost of Tsushima, Call Of Duty: Vanguard, and Far Cry 6; all of these are worth picking up if you want a great gaming experience for the holiday season. Not only that; you can buy cross-generation versions, so you can play it on PS4 and then, when you get your PS5, download the PS5 version without spending any more cash!
5. Don't Forget Mobile Gaming!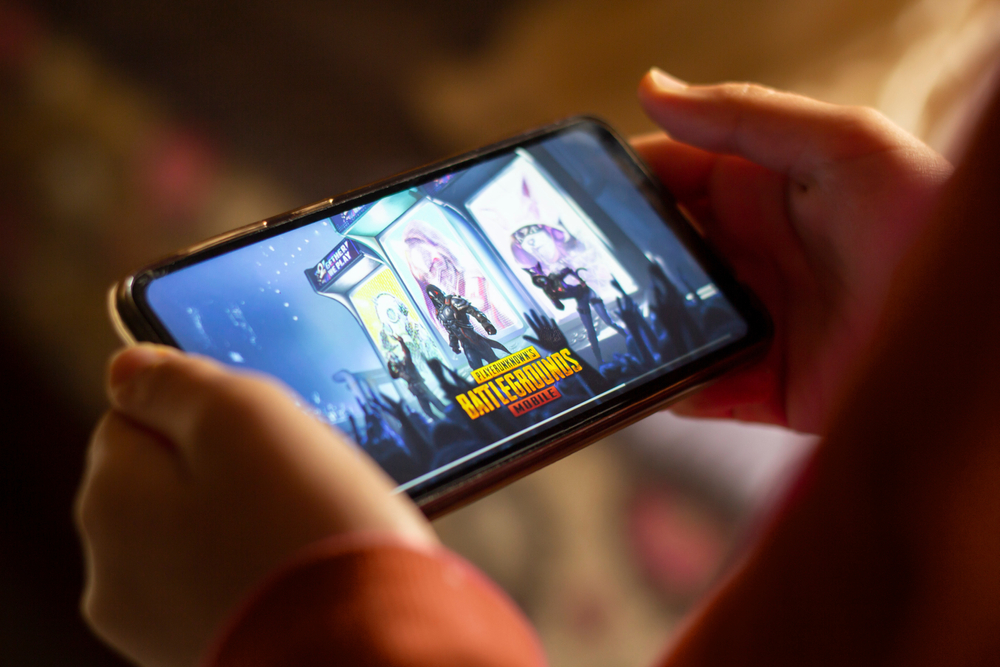 No, we're not talking Candy Crush or whatever the billionth iteration of this kind of game is. We're talking about PROPER mobile gaming.
You can play Xbox on your phone, either with XCloud or the Xbox app. You can also use PlayStation's Remote Play with a mobile phone, so you can play PlayStation games too. Also, don't forget the other cloud gaming platforms like Google Stadia and Amazon Luna, which you can also access via mobile.
Sure, you need a decent smartphone to achieve excellent results from these services, but you can easily pick up a refurbished iPhone 12 Pro Max, which is ideal for gaming. You don't have to stop there, either. Why not get a slightly bigger screen and buy a refurbished iPad instead. Again, you can easily trade an iPhone in and spend the cash on the console you want, when it eventually becomes available.
You WILL Still Game This Holiday Season
OK, so it might not be on the console you were hoping for, but there is still plenty of gaming fun to be had this holiday season, while you wait for stock supply to meet demand and you can finally find your PS5 or Series X in stores.
Until then, the above options provide some excellent alternatives to Sony and Microsoft's flagship consoles. If you decide to go with the above options, then buying a refurbished console or smartphone through SellCell is your best bet.
Why? Because SellCell has over 45 trusted vendors (you can see their trust scores next to your offers, when you search for a device) who are waiting to drop stock directly into your lap. Let SellCell do the hard work this holiday season and find the best price for a refurbished console or smartphone for you. You barely even need to lift a finger, which, at this busy time of year, is a blessing!