Today is the day where you can finally pre-order your iPhone 5C from the Apple Store and from various carriers across the US.
If you want to know more about the iPhone 5C then be sure to check out our keynote speech round-up, where we have bullet pointed some of the features you can expect to see in the new phone.
The iPhone 5C is set to be the replacement for the recently discontinued iPhone 5, and here are the places you can now place pre-orders from in the USA.
Verizon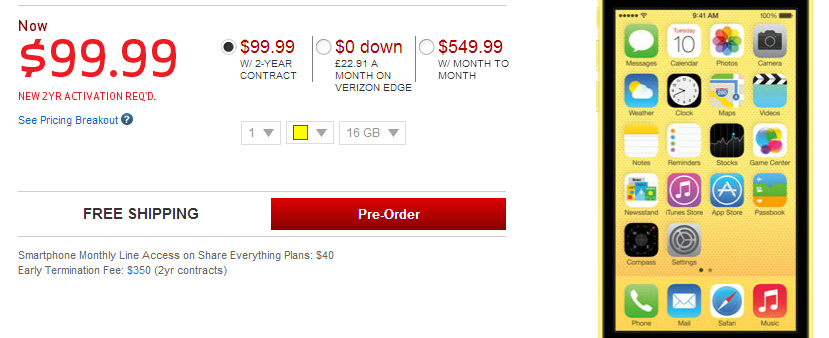 Verizon are offering the iPhone 5C under 3 types of payment plans. You can either pay $99 for the iPhone 5C upfront with a 2 year contract, or you can get the iPhone 5C free of charge but pay $22.91 per month on Verizon Edge, finally you can pay straight up for the iPhone 5C $549.99.

Sprint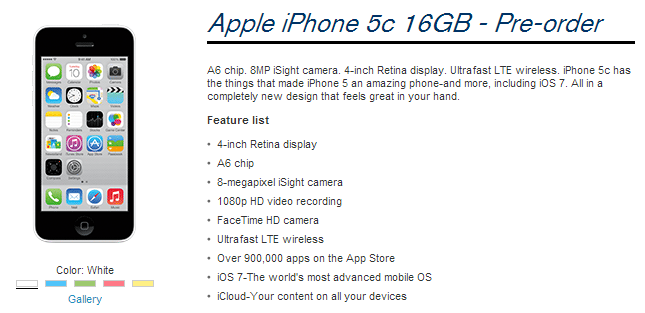 Sprint offer the iPhone 5C for free, and then allow you to select two different type of plans. You can either for for the MY ALL-IN Plan which gives unlimited talk, text and data for $110 per month, or the cheaper plan of Unlimited talk and text for $50.00 per month.

AT&T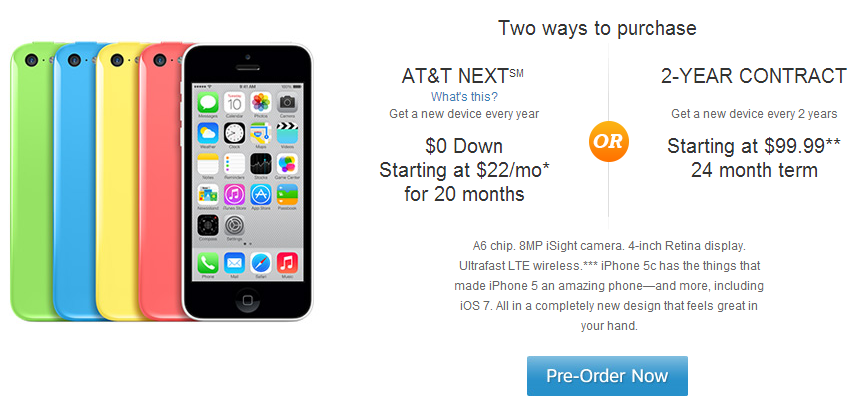 AT&T are offering two pre-order options, you can either use the AT&T NEXT program (you get a new phone each year) which starts at $22 per month for 20 months, and you pay nothing for the phone.
Or, you can sign-up to a 2 year contract which starts at $99.99 for the phone, and $22 per month.

Apple Store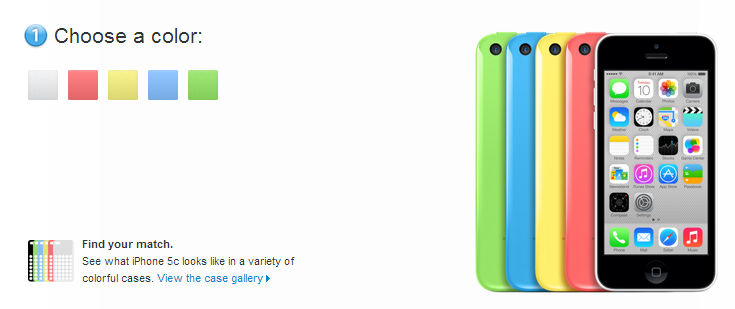 If you want to head straight over to Apple to get the new iPhone 5C, then you can buy the 16GB version for $549 contract-free, or the 32GB version for $649 contract-free
What's in the box

iPhone 5c with iOS 7


Apple EarPods with Remote and Mic


Lightning to USB Cable


5W USB Power Adapter