Last updated April 12, 2019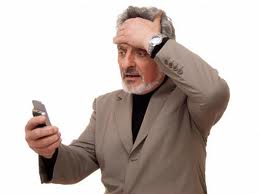 A new law that has just come into action in the US means that if you have purchased a new phone after January 26th 2013, you will be breaking the law if you chose to get the phone unlocked. If you have purchased a phone before January 26th 2013 , then you don't need to worry about this new rule.
So why would someone unlock a phone? Most people tend to unlock phones for a couple of reasons, the obvious one is that an unlocked phone can be used across different carriers. This is popular for people who want to switch their carrier without having to buy a new phone. The second reason is it have the ability to switch carrier when you are out of the US, to help save money on global roaming charges.
It also helps the carriers keep your custom and prevent you from switching to another supplier, giving more power to the carrier.
This rule only applies to phones that you unlock yourself, or have been unlocked by some other member of the public. So if you wanted to purchase a phone that was being sold on the Verizon store as unlocked then you could do this without breaking the law.
Confusing isn't it?
If you do end up breaking the law and jailbreak your phone, the fine will be between $2,500 and $500,000 depending on the severity of the case. The ultimate punishment is prison.
What do you think about this new rule?