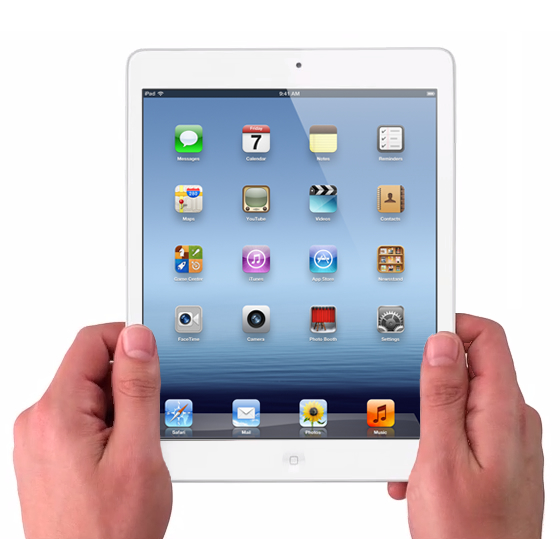 As soon as the rumor mill stopped churning out Apple iPhone 5 stories, it has now turned it's attention to the Apple iPad Mini which should be announced in the upcoming Apple Event later this month.
Today we are able to show you the possible iPad Mini SKU's which have been leaked onto the Internet. As we know Apple are set to launch a lower spec'd version of the popular iPad which to many will be called the Apple iPad Mini.
This new product SKU chart shows a total of 24 different models which suggests at first impression that there could be a total of 4 storage capacities and two color options which I think are represented by A and B at the end of the product SKU. This also means we could see an entry level 8GB version of the mini iPad (to compete with Google's Nexus 7 8GB version).
You will also notice in the table (which I have included just below) that there appear to be 3 different levels of spec: GOOD, BETTER and BEST which could indicate that GOOD will be WiFi only, whilst BETTER will include 3G, and BEST will sport the new 4G LTE technology.
In terms of price, we still have no real clue but speculation has it that $249 is the most popular talked about price at the moment, but we will know more in just a few days time.
| | | | |
| --- | --- | --- | --- |
| Model Number | Description | Model Number | Description |
| MD510X/A | P101 GOOD BTR A | MD529X/A | P105 BETTER A |
| MD513X/A | P101 GOOD BTR B | MD532X/A | P105 BETTER B |
| MD522X/A | P103 GOOD BTR A | MD541X/A | P107 BETTER A |
| MD525X/A | P103 GOOD BTR B | MD544X/A | P107 BETTER B |
| MD528X/A | P105 GOOD A | MD512X/A | P101 BEST BTR A |
| MD531X/A | P105 GOOD B | MD515X/A | P101 BEST BTR B |
| MD540X/A | P107 GOOD A | MD524X/A | P103 BEST BTR A |
| MD543X/A | P107 GOOD B | MD527X/A | P103 BEST BTR B |
| MD511X/A | P101 BETTER BTR A | MD530X/A | P105 BEST A |
| MD514X/A | P101 BETTER BTR B | MD533X/A | P105 BEST B |
| MD523X/A | P103 BETTER BTR A | MD542X/A | P107 BEST A |
| MD526X/A | P103 BETTER BTR B | MD545X/A | P107 BEST B |