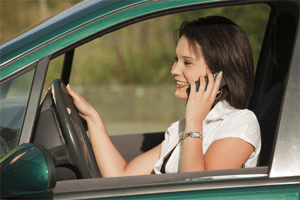 Teenagers who talk on their new or old cell phones while behind the wheel of a motor vehicle will be fined starting next month as state traffic laws in Wisconsin start to tighten up. From 1 November, the law that bans inattentive driving is set to expand to include drivers that hold instructional permits or probationary licenses from using either a cell phone or any other kind of wireless phone while driving except in emergency cases.
Texting while driving is already illegal for drivers of all ages in the state. Teenagers are not the only people who will be affected by the new law, which will affect anyone holding a probationary license such as drivers from overseas, people with revoked or suspended instructional permits, and new state residents under the age of 21.
A driver who violates the law could be fined between $20 and $40 for their first offence and $50 to $100 for any further offences made within 12 months of their first offence. Instructional permits, also known as temp licenses or learner's permits, are issued to those who are learning to drive, with new drivers eligible to receive a permit at 15 and a half years-old. Probationary licenses are issued to drivers who are at least 16 years old, who have been in possession of a learners permit for six months and have concluded driving instruction.
"We hope the new law will deter teens and other inexperienced drivers from using cell phones behind the wheel," says State Patrol Major Sandra Huxtable.