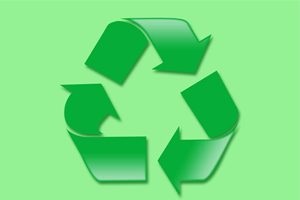 West Africa is facing a growing tide of electronic waste, which is being generated by domestic consumption of both new and secondhand electronic and electrical equipment, including old cell phones, a new United Nations report claims.
Domestic consumption makes up the great majority of around as much as 85 percent of WEEE, waste electronic and electrical equipment, which is produced in the region, the study states. The electronic waste problem in West Africa is then being further exacerbated by the ongoing stream of secondhand equipment that is coming from industrialized nations, large volumes of which turn out to be unsuitable for reusing and only further contribute to the amount of electronic waste that is being generated locally.
The UN studied five countries, Benin, Nigeria, Cote d'Ivoire, Liberia and Ghana, and found that they were generating between 650,000 and 1million tons of domestic electronic waste each and every year, all of which needs to be correctly managed in order to protect the environment and human health in the region. The report uses the findings of national e-waste assessments that have been carried out in the aforementioned five countries between 2009 and 2011.
"Effective management of the growing amount of e-waste generated in Africa and other parts of the world is an important part of the transition towards a lower carbon, resource efficient Green Economy," says UN Under Secretary General Achim Steiner, who is also the executive director of the United Nations Environment Program (UNEP).