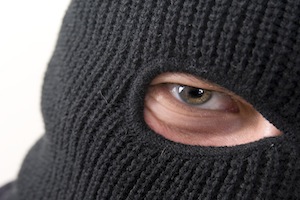 Four recent robberies of cell phones at gun and knifepoint is proof of the need for a registry for cell phones, say police in Toronto in Canada. A pilot project named "Protect Your Phone, Protect Yourself" is being launched in March with a public awareness and education campaign, with a cell phone registry also being planned in a bid to deter theft and promote recovery. The public will be invited on certain dates, probably next month, to register new cell phones at 23 Division station. The registry may also be expanded at a later date in order to include area schools.
"I'm shocked by how much violence is related to cell phone theft," says Staff Sergeant Kim Scanlan from 23 Division Toronto Police. "It's not going away. The number of thefts is proportionate to last year. I'm concerned that already in January we've seen a gun used on two people and a knife used on two people (to steal their cell phones)."
Scanlan says that youth comprises the largest percentage of victims of cell phone theft, with the crime having become ubiquitous. "We're trying to do something different," she notes. "Anybody you talk to, whether a parent or a child, has lost a cell phone…I don't want to see anyone killed or injured for their cell phone."
Those who have their cell phones registered will have the devices marked with invisible ink.