Last updated April 12, 2019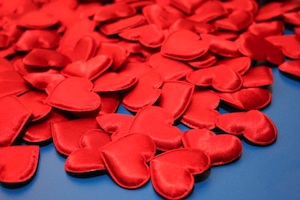 Despite what you may believe, romance on Valentine's Day is not dead; it just may not be coming in quite the form you were expecting. According to the results of a recent survey, some people are more enamored with their new or old cell phones than they are their significant others.
A survey of 3000 people, which was conducted by Asurion, the phone and technology insurer based in Nashville in the United States, found that 30 percent of those who responded declared that their cell phone was considerably more helpful to them than their romantic partner was. Asurion claims that among the reasons, which were provided by respondents who prefer their cell phone to their love, is that their cell phone was more entertaining and came with a helpful 'off' button. Another plus for the cell phone was that it did not talk back.
A number of other interesting observations into human nature have come to light via the survey. Around 50 percent of respondents have sent their partner a risqué text message with the figures evenly split between the sexes, while people under 34 years of age call or text their partner as many as 20 times a day, with those aged 50 or older calling of texting their significant other just nine times a day.
Other results of the survey revealed that women of all ages would put an end to a date prematurely if the other person were texting on their cell phone during the evening.