Last updated July 10, 2023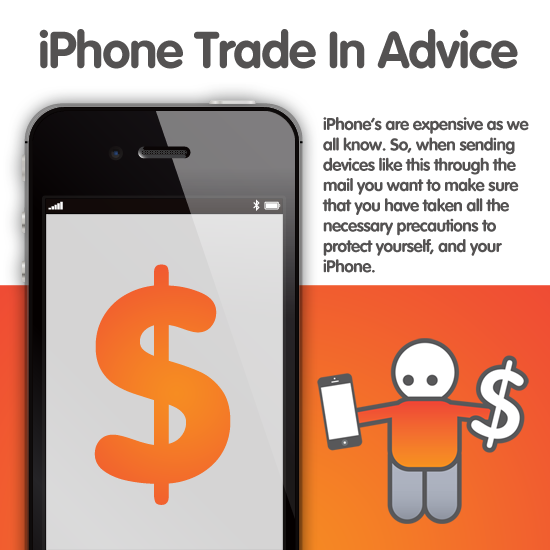 iPhone's are expensive as we all know, so when sending devices like this through the mail you want to make sure that you have taken all the necessary precautions to protect yourself, and your iPhone.
Firstly, there are many iPhone Trade In companies out there, some may be completely genuine, some may be looking to make a quick dollar. At SellCell we only the best buyback companies feature in our comparison tables, and we don't just stop there. We like to ensure that a reputable company stays reputable during their lifetime on SellCell, so we regularly carry out company and site inspections.
When you chose a company to sell with they will send you information via email on the next steps you need to take to send your iPhone off, but we wanted to highlight out top 10 tips for shipping your phone.
Our Top Ten Tips For Shipping Your iPhone
1. Take a photo of your iPhone before you send it, just for peace-of-mind if anything. It always pays to be safe.
2. Remember to fully charge your iPhone so the buyback company can check that it works correctly.
3. Clear off any personal data & deactivate any linked iCloud accounts. You can read our guide on how to erase your iPhone before selling it.
4. Remove your SIM card
5. Make sure the iPhone is switched off
6. Pack your phone in strong rigid packaging to prevent any damage
7. Secure the iPhone against movement
8. Do not send more than two iPhones in the same packet unless using a courier
9. Make sure your name & return address are clearly visible
10. As you are sending an iPhone it is best to opt for a tracked shipping method with insurance
At the end of the day, you want to make sure your phone gets there, and when it does, it gets there in one piece.
What Happens To My iPhone?
We put together this short video to show you what happens from the moment you sell your iPhone, right to the end of the process.
Why Use Us to Trade In Your iPhone?
We want to give you some confidence in our service and what better way to do this than to show you our press gallery where we have been featured in some high-end publications including CBS and NBC News, The Boston Globe, The Wall Street Journal, eWeek and Venture Beat.
Just recently we also appeared on a new story, on NBC News at 5, take a look here: