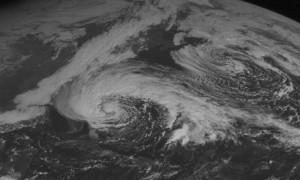 As you may know by now we are under the attack of Hurricane Sandy which has wreaked havoc in many parts of the country, and now it's sweeping through the East coast. This means millions of people are bracing themselves for the chaos that is in store.
Unfortunately this has meant that the Google event that we touched on not long ago, which was set to take place today has had to be postponed (not date has been given yet).
Google were ready to showcase some of their new products in New York today which consisted of news on the LG Nexus 4 and the anticipated Nexus 10 device, whilst also looking at emerging Android news and updates.
I think they have chosen the right decision when it comes to this as the Hurricane could cause severe disruption across the coast, as well as putting people's safety in danger, something that just isn't worth it when it comes down to it.
The official statement from Google said "We are cancelling our Monday morning event in New York due to Hurricane Sandy. We will let you know our plans as soon as we know more".
As soon as we hear more on the event we will update this post and let you all know.
In the meantime, we urge you in remembering to prepare, plan and stay informed by following some of the tips on the ready.gov site. Stay safe guys.