There has been speculation that WhatsApp could be a thing of the past because of Facebook Home, but that hasn't put Google off coming in with a $1 billion bid to take them over.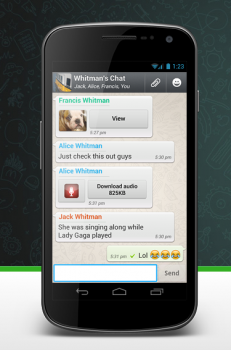 At the moment, WhatsApp is perhaps one of the largest messaging apps on mobile devices, and 100 million people use the service on a daily basis. If you cast your minds back to New Years Eve, the company posted record messages sent, totaling 18 billion!
Google are certainly making a statement with this move, as they are looking to spend big to make an impact in the messaging arena. In addition, with rumors circulating about Google Babel (a possible chat service) then this acquisition could be part of that development.
I imagine that Google will settle the deal with WhatsApp and then tear the service apart to add its own ideas to the back-end, and take the technology from it.
This could just be what Google need.