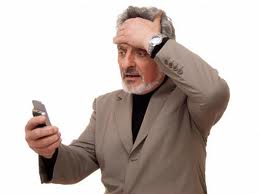 Communication in business can either make or break a business. As technology evolves and changes, so does the trends in business communication. The changes that are currently happening reflect the demand for instant communication.
Email
Though e-mail has been around for a while, it is one of the top forms of business communication. Current email communication includes IMAP accounts, auto responders, and email archiving. IMAP accounts will allow you to check your emails from more than one computer, which gives you flexibility while working. Auto responders will allow you to immediately respond to emails without having to type anything or even read the email. These auto responders are normally used for when you are out of the office, in a long meeting, or any situation where you won't be able to respond to the sender immediately. Email archiving will allow you to keep your inbox organized, and can be important for compliance issues.
Smart Phones
The benefits of using smart phones in business have become apparent over the past few years. Instead of having to be at your computer to respond to emails, you can do it from your handheld device. You can use Business Text Messaging when communicating with clients or co-workers, and hold a video conference with the help of your smart phone. This new development of smart phone use for business purposes will give you and your employees more flexibility in how and where you handle company business.
PowerPoint Presentations
Power Point presentations have become the preferred tool for business meetings, presentation, and training. The program is easy to learn and will allow you to give an interesting and informative presentation. Instead of having to design poster boards for your business meeting, you can simply creat a PowerPoint which uses graphics, charts, and narration.
Video Conferencing
Video conferencing has developed over the years. For your video conferencing needs, you can use Skype, your smart phone, or a specialized phone system. The video conferencing will allow you to include multiple people in your business meetings without having to arrange travel. Some of the methods of video conferencing can be free if basic packages are attained. It is definitely a cost effective method of communication.
Social Networking
Another popular form of business communication is social networking. Through social networking you can connect with business partners, employees, and customers. Popular social networking websites include Twitter, Facebook, and LinkedIn. Social networking not only allows you to connect, it allows you to keep an eye on the trends in your industry and in your competition, and to advertise your company's developments. What's more, most social networking websites have mobile applications, which will allow you to deliver news on your business to others on the go.
As you change and improve your methods of communication, you may see an improvement in your sales and customer base. When you can communicate faster with your co-workers, vendors, and clients, you are able to be more productive. When you are more productive you are able to be help your company have a stronger presence.