Whether you are familiar with your surroundings or in a new city, finding the best eateries and restaurants may not be as easy as you think. Even if you've been living in an area for years, chances are that you do not know about at least one great local deli or snack truck that has an awesome reputation from your fellow neighbours.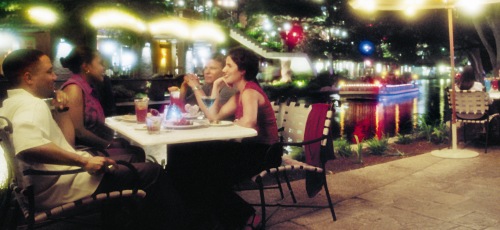 Technology is bridging this gap, though, and it is becoming much easier to find an array of fantastic local food options through the use of mobile apps. We've selected four of the best apps that people are using to find delicious, local options for breakfast, lunch and dinner.
Food Truck Follower
One of the benefits of living in a city is the access to virtually any type of food you can imagine. With Food Truck Follower, though, you can take this to a whole new level. Offering tracking for various metropolitan areas, Food Truck Follower allows you to locate some of the best mobile eateries out there – and let's face it, ambiance only goes so far. Most of the listed locales in the app are highly rated and focus on the quality of the food rather than the frills that come with traditional dining. There is both a free and premium version of this app ($0.99) and each can be downloaded from the Android store.
UrbanSpoon
Available for every mobile platform, UrbanSpoon has quickly become one of the most popular food apps you can download. Aiming to make sure people know about the best eateries in their areas, UrbanSpoon gives users access to customer reviews, high-quality photos and maps to locate the perfect joint. If you are unsure or indecisive about where you want to eat, simply shake your phone and the app will display a random restaurant in the area for you to consider – perfect for those "I don't know: where do YOU want to eat?" type folks.
Grub Hub
Sometimes instead of going out for food, you want the food to come to you. Grub Hub is an excellent app that offers its services in over 400 different cities, allowing you to order from a variety of your favourite restaurants and have delivery provided automatically. With more than 20,000 eateries participating in Grub Hub's network, chances are that you live in an area where anything from pizza to steak can be custom tailored and delivered in quick fashion. You can search by item, restaurant or food category, and with a variety of coupons provided by Grub Hub, you may actually end up paying less than you would if you'd dragged your lazy self to the restaurant.
Foodspotting
A social and personalised experience to eating, Foodspotting focuses on dishes as opposed to specific restaurants. You'll have the chance to browse photos of highly favoured dishes, mark your favourites for reference later, provide input for the dishes you enjoyed and upload new discoveries along the way. Sharing your findings on social media is easy and encouraged, as you will be able to see what your friends are having for dinner through the app when they share, also.
Henry Gale is happy go lucky guy and loves his french roasted coffee. He is a complete foodie and puts technology to good use for finding local restaurants and joints. Therefore, we appreciate his help in collecting information on the apps used in this blog post. Thanks Henry!