Staying in touch with our spirituality is an everyday event for most people, but having the time to reflect and consider our place in life may be more difficult than it would seem. With our mobile devices constantly buzzing, the workplace demanding more and more from us and home life being busy as usual, finding the time for reflection and observance of religious tradition doesn't exactly fit in often.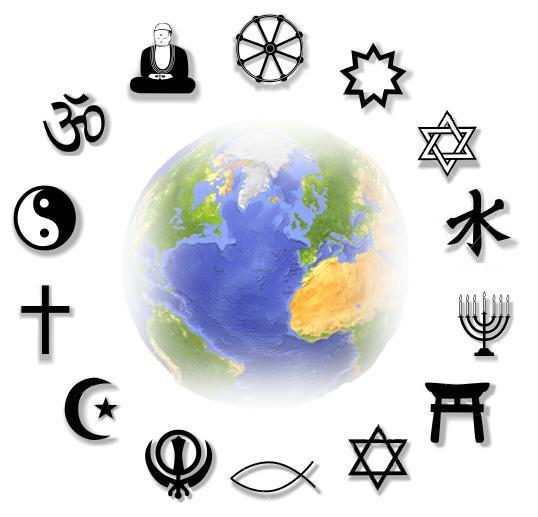 Thankfully, there is an array of apps that can keep us spiritually grounded and allow us to connect with our higher calling through the use of those otherwise distracting mobile phones.
iBlessing
For those of the Jewish faith, blessing the meal is an important part of any family sit-down. With iBlessing, you can make sure you are never put on the spot. Costing just $0.99 through Apple's App Store, there is an array of blessings available in this app that include blessing food, washing hands and of course, the post-meal grace. With translations in both English and Hebrew, you can be as Old Testament as you like, or go a more modern route. There are also several prayers included with the app to help you memorise and keep in tune with God.
Confession
Christians may feel like spilling the beans on their transgressions every once in a while, and yes, there is an app for that. Confession: A Roman Catholic App is the latest way to pour our heart out when you feel like the guilt is just too much to bear. The app is designed to be used alongside a priest for confession purposes and not as a total substitute for going to church. The app helps you stay on track when you are confessing to your sins, and provides you with all the bases that need covering when considering your imperfections. You can even schedule the app to alert you when it is time for another confession.
Quran Android
Accessing holy scriptures are valuable when on the go, whether it be for reference or tranquility. Quran Android is a free, open source app that provides both text and audio interpretations of the Quran for those who require so. It can quickly be translated from Arabic into more than two dozen different languages, meaning that even those who do not understand the native language of the Quran can partake in its glory. Since this is an open source app, many changes have been made and approved by users, allowing for this app to continue to become better and better while removing any initial flaws.
Daily Buddhist Prayers
Finding your centre is key in achieving inner peace, and Daily Buddhist Prayers is one app that can help you achieve this goal, as well as various spiritual books that can aid in daily inner peace. With over two dozen prayers for multiple occasions included, this app, available on Android, lays each prayer out in audio format in addition to written, easy to pronounce translations. While Buddha himself did encourage others to leave behind their material possessions in the pursuit of enlightenment, accessing this app via the iTunes Store will set you back $1.99.