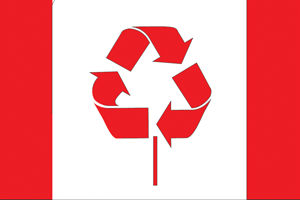 The non-profit organization EcoWatch Canada has teamed up with cell phone recycling company Call2Recycle and the City of Hamilton in a bid to get the residents of Hamilton to recycle the batteries of their old cell phones. Not content with this, Call2Recycle and EcoWatch Canada have also joined together to promote the recycling of batteries from used cell phones to students of the Canadian town of Markham, as a part of the annual school event known as the School Battery Retrieval Competition.
Call2 Recycle first entered into its partnership with the City of Hamilton in the fall of last year. It then launched an 'Easy as 1 2 3' collection drive which coincided with the end of daylight savings time and urged the city's residents to try and collect three thousand kilograms of batteries in about a month, a goal that was actually more than doubled, with over six thousand and three hundred kilograms of old batteries donated for recycling. A community celebration hosted by Call2Recycle to thank the people of Hamilton for the success of the project was held on the sixth of March, including a barbeque at Hamilton Fire Hall, a hockey game at Copps Coliseum and appearances by Guy Lafluer and other famous hockey celebrities.
"We are pleased to partner with municipalities and community organizations as part of our efforts to ensure that batteries are diverted from landfills and recycled in an appropriate fashion," says Call2Recycle Canada's executive director, Joe Zenobio.