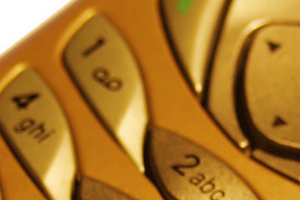 The media has been full of the stories of Charlie Sheen's full on public meltdown and increasingly bizarre behavior. Now the public are being encouraged to get in on the act by leaving a message for the embattled star on his cell phone voicemail. The actor has been fired from his million-dollar job as a star in the sit-com "Two and a Half Men". This was after a series of outrageous antics, culminating in the very public slagging of his own boss, series creator and executive producer Chuck Lorre. He has had his cell phone number revealed for the entire world to see by internet website Deadspin.com.
Deadspin.com published the cell phone number, even including a video, which played the voicemail message left by the actor, the son of Martin Sheen and brother of Emilio Estevez. "You leave it, I will try to retrieve it", Sheen says on the voicemail message. Deadspin.com claims to have published the phone number in a bid to stage a 'citizen's intervention' although given that, their advice includes gems such as "You'll have better luck getting a return call if you're a female". The public spiritedness of their actions appears rather dubious.
The actor has continued his bizarre tirades following his sacking and is now even attacking his "Two and a Half Men" co-star Jon Cryer, calling him a 'turncoat' for not standing up for him in his war with Lorre. Cryer. He has responded to the latest craziness with dignified silence.