Last updated April 12, 2019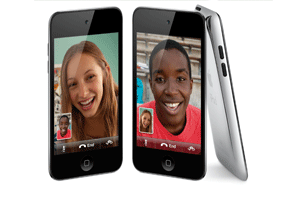 FaceTime Video Calling is now accessible through 3G phones. This comes as good news if you own an iPhone, iPad or iPod Touch. However, you will require the recent most version of Skype messenger and voice software. This version of Skype shall be able to run on gadgets that use iOS 4 or a more advanced operating system.
However, there is one drawback. You will require a WiFi connection in order to be able to use FaceTime video calling. If this poses a problem to you, you can always choose to use your computer or laptop, which has a web camera or an Apple front-facing camera.
There is one more thing. Now that we have entered a brand new year, it will be probably sensible to take notice of your actual expenses on account of your cell phone. They may astonish you, so here are some guidelines which can help you save some money.
Firstly, calculate what amount you are actually spending. However much evident it might seem, but research results have something else to say. According to reports, 30 percent of individuals verify their calling expenses only once a month. It may so happen that you are paying them more money than required. Smartphone applications can also be of help to keep a check on usage.
Next, ensure that you are getting yourself into a deal which suits your convenience best. If you are not satisfied with the deal, then search for something better. You will find many SIM-only offers readily available that can decrease your expenses.
Thirdly, understand the reason for using your phone properly. You could possibly be on an inappropriate tariff plan.
Next, make sure that you read through the documentation before you sign in case you are shifting contracts.
Finally, when you want to download software, do it through WiFi instead of the cell network.