Last updated June 6, 2023
With prices soaring across the US and globally, here are some tips to help you make some extra money to cover rising expenses.
Anyone who has been following the news, or their bank balance, will well know the US (and the rest of the world), is currently squaring up to a cost-of-living crisis unlike anything we've seen before. With so many seeing their cash go less further, many will find they need to get inventive to make some extra money.
Fortunately, there are plenty of practical steps you can take to meet the cost of those overheads that seem to increase exponentially in size with every passing day. Below you'll find some of the best (and easiest) ways to make some extra cash and cope with the cost-of-living crisis.
Let's make some money…
How Can You Make Extra Cash?
There are plenty of ways to fill your bank account with some additional funds, and some are surprisingly straightforward, too. Check these out for size.
Sell Your Old Tech for Profit
Selling tech is a great way to earn some dollar, as we tend to hoard unused tech as though its premature obsolescence will suddenly lift. However, you can convert it into cash by selling a bunch of it, rather than keeping it for nostalgia's sake.
Here's some tech you can sell, but first SellCell has this advice:
It is easy to sell your tech and make some money, and it is quick, too. However, the best way to get the most money for your old tech—an important factor when the cost of living is rising so fast—is to compare prices and get the best value for your devices. Using a price comparison service like SellCell can help you find the best price, quickly and easily, meaning you don't risk missing the best deal by shopping around individual online buyback vendors, some of whom may not be trustworthy, putting your profit and your device at risk, too.
1. Sell Smartphone[s]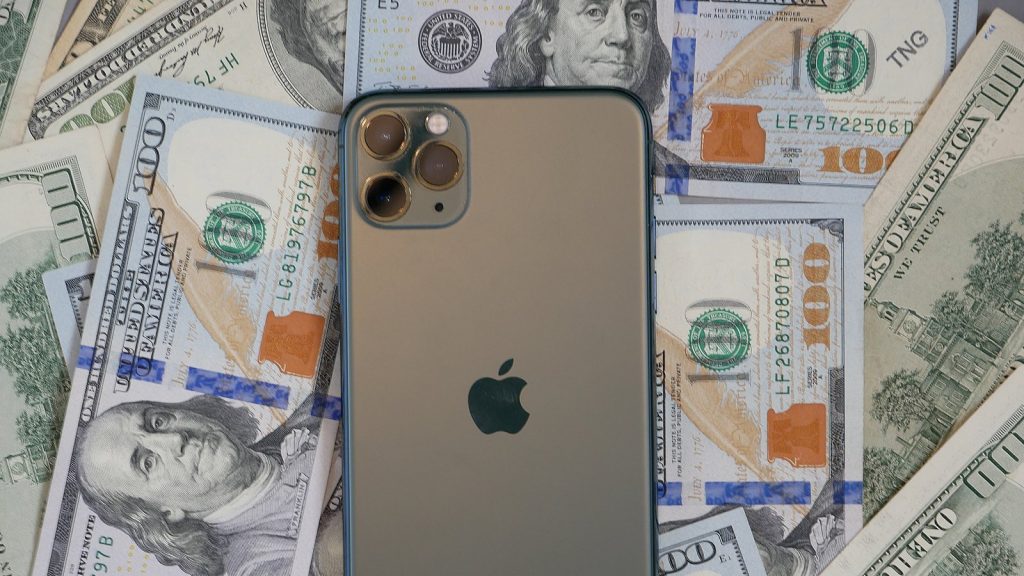 One of the fastest ways to make some money is to sell the old smartphones you have lying around. You know those iPhones and Samsung Galaxy smartphones you shoved to the back of a drawer? You can convert those into cash quickly and easily. Just check out SellCell's Sell My Phone page to find out how much you can make with this method.
You'll find that some smartphones are worth more than others, and if you've got a few of them sitting doing nothing, then you should put them to good use and turn them into cash. You never know, price them up and you might find yourself sitting on a little goldmine.
2. Sell Gadgets
Smartphones aren't the only tech you can make money from. Gadgets like smartwatches, tablets, even Airpods, can make you a pretty penny if you sell them on. If you've got an old Apple watch, for example, you can see how much it is worth and make some cash that way.
We're constantly upgrading our gadgets. Before long, we have a drawer or cupboard full of things we don't even look at any more, let alone use. Clear that clutter out and you'll end up with some cash in your hand for the effort. The likes of a 2018 iPad Pro 11 can net you several hundred dollars, for example, while a Go Pro Max could score you a neat couple of hundred.
3. Sell Gaming Gear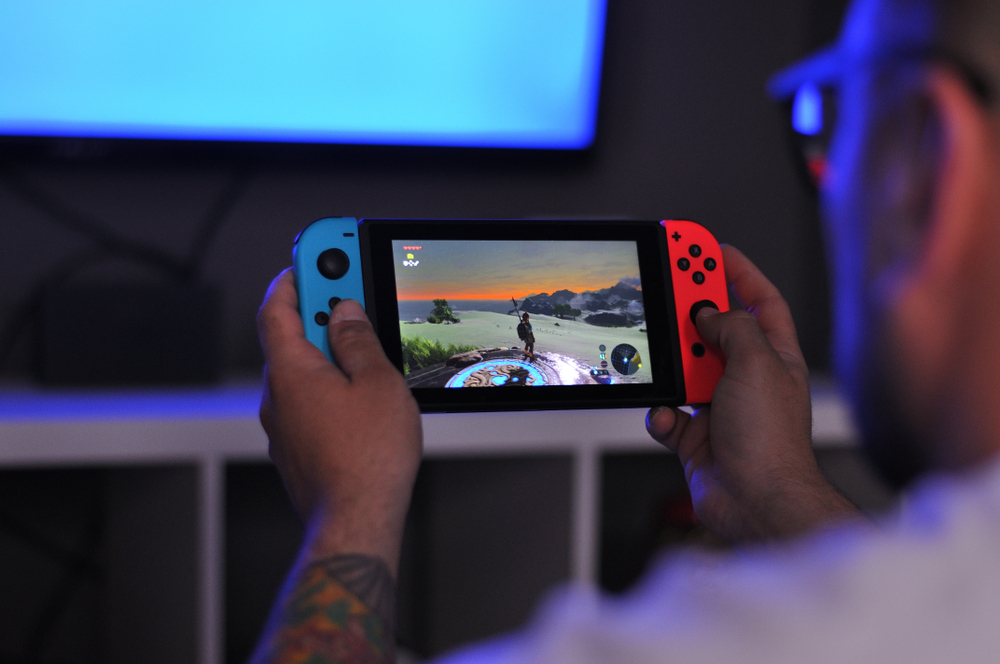 Old gaming gear is great for making a few extra bucks. If you've got a PS4 sitting unused while your PS5 takes the limelight, then why not see how much Sony's last gen machine is worth and sell your PS4? If you've got a Nintendo DS there that you no longer use, you could even make a few dollars selling those, too.
It isn't just consoles you can offload. You could sell your DualShock controllers or your physical games as well. There are plenty of places to shift games and gaming gear; eBay is an obvious place to start, or you could also try selling them on Amazon's marketplace. Shop around, though, to ensure you get the best price for your gaming gear.
4. Sell Computers and Peripherals
Computers can be another excellent source of additional income. If you've recently upgraded to a newer generation MacBook, for example, you might find you can make some money by downgrading the 2021 MacBook Pro 14″ you bought last year, and replace it with a cheaper model, pocketing the difference in the process.
Likewise, if you need an upgrade from your 2019 MacBook Air 13″, for example, then you can net a few hundred dollars for that, to offset against the cost of the 2022 model. Likewise, you can sell some computer peripherals easily, too, like wireless mice and keyboards. Again, eBay or Facebook Marketplace are decent options if you want to sell computer peripherals.
Sell Other Items for Extra Money
You don't have to sell tech to make cash. The more you look around your belongings, the more you'll realise that you've got loads of stuff you could offload. Here are some examples.
1. Sell Old Clothes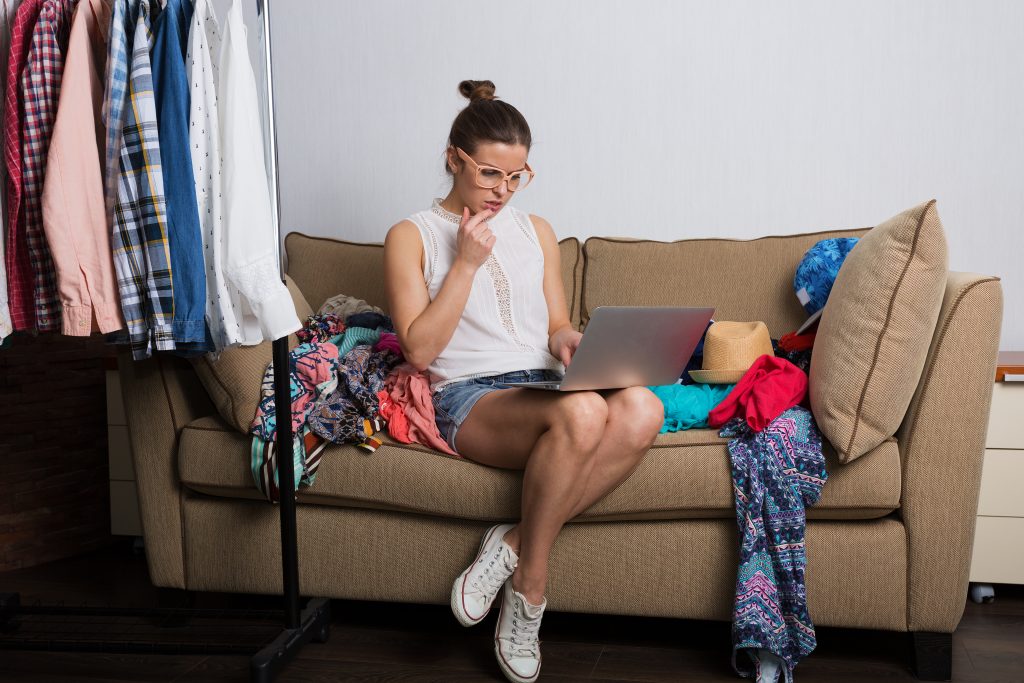 What is the point of that suitcase (or suitcases) full of clothes you "might wear again"? Aside from taking up space, you're doing nothing with it. So—you know what we're going to say here—why not sell your old clothes online and make some extra cash that way?
Sites like Vinted are excellent ways to get rid of old clothing. It works just like any other online marketplace; take a quick snap of your item, pen a short description, and list your item for a set price. Then other Vinted users can buy your clothes by either paying the list price, or making an offer.
2. Sell Jewellery
We probably don't need to explain that selling jewellery is a good way to make some extra money. We're not talking sentimental items here, but if you've got some odd bits of gold and silver, with maybe the odd stone here and there for good measure, then you could be in for a little windfall.
Etsy is one site that you can use to sell your jewellery. However, it is better for small businesses, so you could also try Vinted, mentioned above, or Worthy is a great site if you have some luxury pieces you're looking to part with in exchange for cash.
3. Sell GiftCards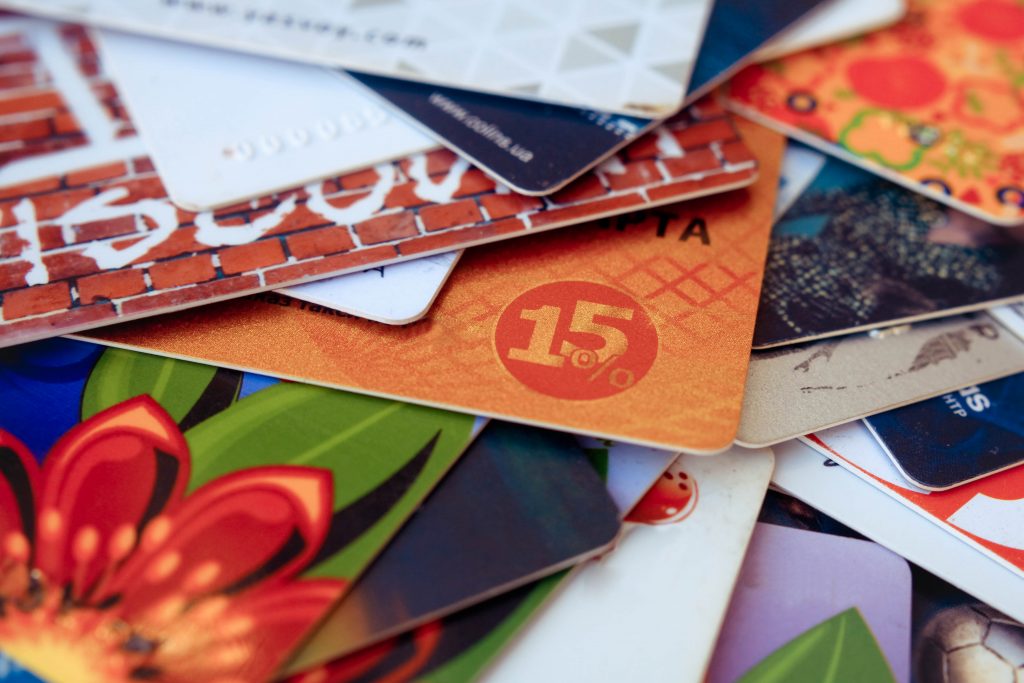 If you've ever received a gift card for a store that you don't really shop in, then you may have had a gift card sitting around doing nothing, with a bunch of cash ripe for the picking. But did you know you can sell gift cards on? Of course you can.
Websites like CardCash offer great rates on your old gift cards. In some cases, you'll get up to 92% of the card's value. Note that when you sell a gift card online, you'll always get less than the face value. However, since you presumably didn't buy the gift card in the first place, you're making pure profit by selling it on.
Find a Side Gig to Make Additional Cash
There are lots of ways you can make some extra money if you look around the internet. Finding a side gig is a great way to add to your bank balance, and it doesn't need to be super difficult, either.
1. Dropshipping
Dropshipping, for can be a good source of income. Dropshipping is a model by which the merchant doesn't actually hold any stock. Instead, they advertise a product for sale, then when a customer orders it, the merchant purchases from a wholesaler and then has the item shipped to the customer.
Doing this can prove lucrative if you have a little time and dedication to your dropshipping gig. e-Commerce platforms like Shopify offer an easy way to set up a dropshipping storefront, and you can even get apps within Shopify that automate the process for you. You just need to keep on top of your product listings and the app does the rest, including ordering the product.
2. Freelancing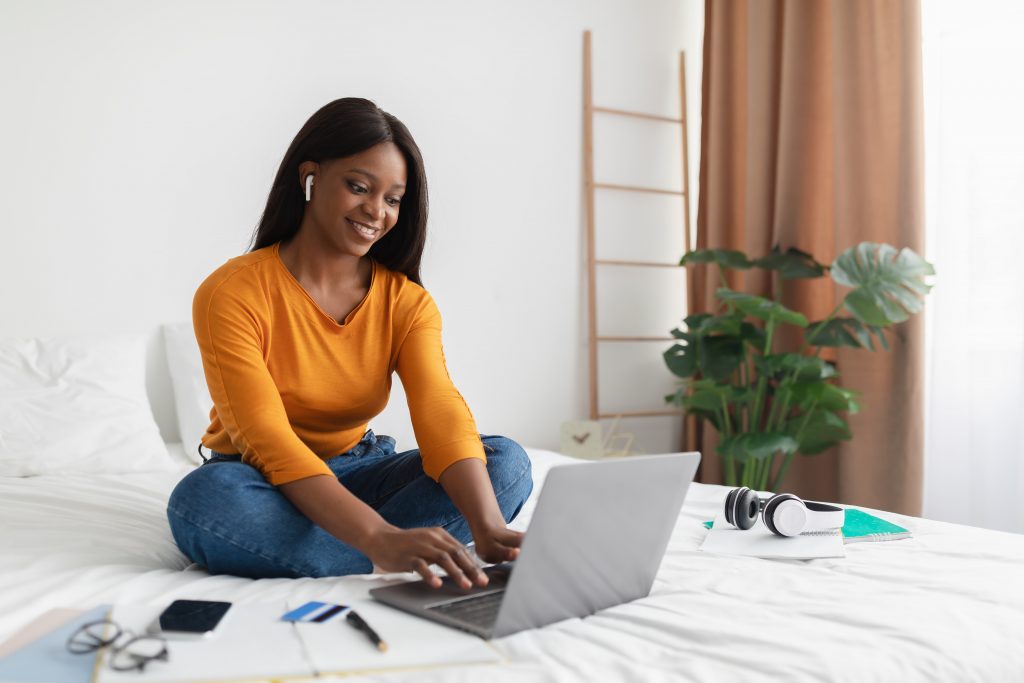 If you've got a particular skill, then why not exploit it and make some cash in the process? For example, if you're a whizz at Photoshop, why not see if anyone wants to buy your services. You could offer quick jobs that only take minutes for a pro like you.
Platforms like Fiverr and Upwork are good ways to get little gigs, like logo design or creating custom spreadsheets with specific macros. You're unlikely to make megabucks this way, but it can be a great way to add funds to the pot if you find you're short on cash.
3. Affiliate Marketing
Like exploiting your own skill set, above, you can also use your passion for a subject to earn you a crust. If you are a nerd for smartphones, for example, then why not turn that into an opportunity to score some cash? You can do this by writing a blog about smartphones and using affiliate links to convert sales. Sites like Share-A-Sale offer a platform to connect with advertisers who want you to use their affiliate links.
With affiliate links, you get a little financial kickback from the brand every time one of your readers buys the product you're talking about. Win-win all round, and as your blog starts to gain more traction, you can look forward to affiliate opportunities from bigger brands, meaning higher affiliate earnings!
Shop Smart
If you can see a saving as a way of "making" money vs. spending it, then shopping smart is a great way to keep the bank balance topped up.
1. Shop Groceries Online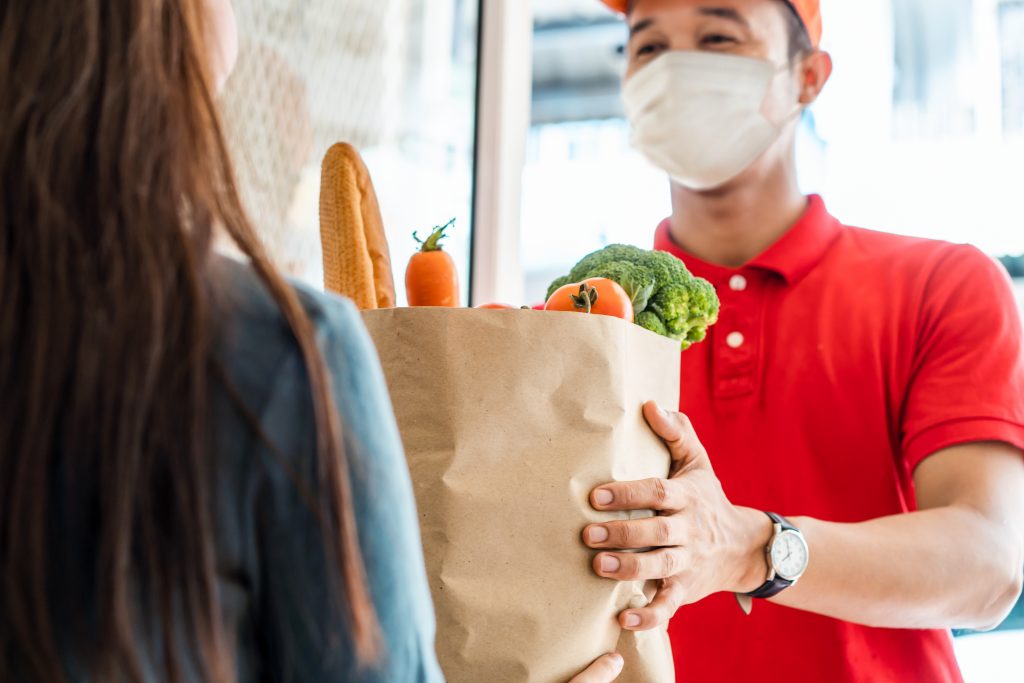 Shopping online is a good way to save money vs. going to a brick and mortar store. Stores are designed so that you spend more money while you look for the items on your shopping list. But, with an online shop, that physical browsing is taken away, and so is the temptation to pull things off the shelves that you don't really need.
Because you need to type your shopping list into a search box, this lessens the temptation to browse other items. So you won't waste as much cash. Plus, if you get delivery, you'll save on the cost of gas, too! Lots of major stores like Walmart offer a grocery delivery service.
2. Shop on Cashback Sites
The clue is in the name. Wanna make some money when you spend (and therefore, you're making a saving)? Use a cashback site, then. You can buy a wide range of things on a cashback site, from clothing to computing, so if you find you need to invest in something new, see if you can do so via a cashback site.
These sites work by allowing a merchant to sell its products on the cashback platform. Once the merchant makes a sale to you, the Cashback platform takes a cut as payment for its service to the merchant, and gives you a cut of that as cashback. Honey is a prime example of a cashback site that offers a huge range of brands to customers.
3. Use Comparison Sites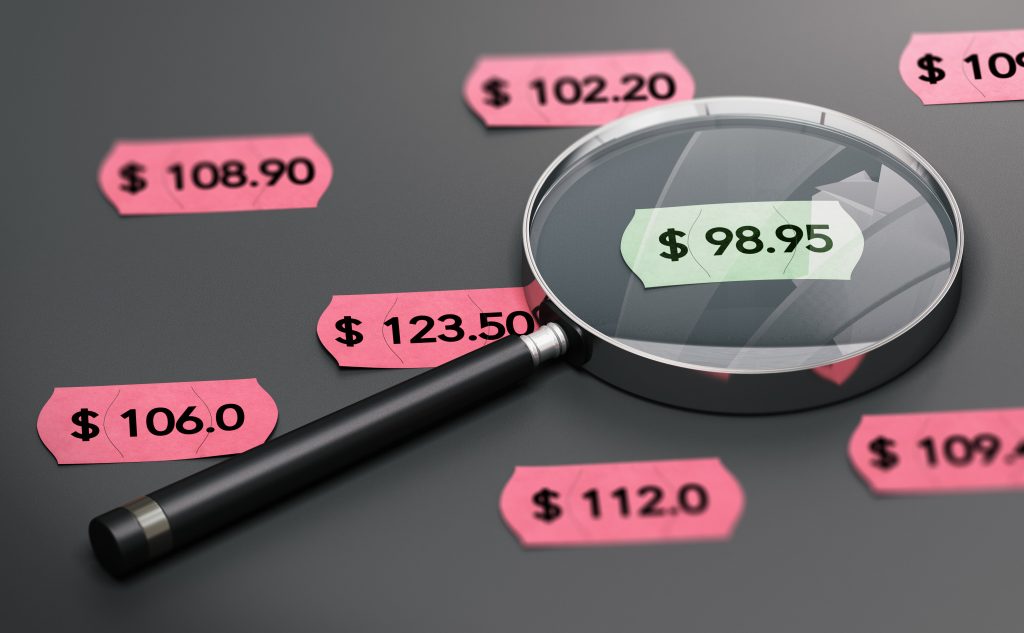 A great way to save is to use a comparison site to get prices on both things you are selling and things you want to buy. This ensures you're getting the best price for an item you're selling, or the best value for an item you're buying. It also saves you time, because comparison sites will return a list of results, rather than you having to shop around for the best deal on individual websites.
Websites like SellCell are comparison sites, but you can find price comparison sites for almost everything, including car insurance and your next internet service provider.
4. Enter the Circular Economy
If you're looking for the best way to make cash, save cash, and lessen your impact on the environment at the same time, the circular economy could be a great option for you. Say you need a new phone, for example. You can buy a refurbished handset, saving cash vs. a factory sealed phone, and then sell your old handset back into the same economy for someone else to enjoy.
SellCell is a perfect example of how you can do this. Not only can you sell your smartphone with SellCell, but you can also buy a refurbished smartphone, which will work just like a brand new device, except it will cost you less.
Start Making and Saving Cash, Now!
Hopefully, these tips will give you some inspiration for ways to make extra cash during the cost-of-living crisis. If you shop smart, sell some unwanted gear, shop around using price comparison sites, and perhaps start a little side job, then you could find your bank balance looks a lot healthier.