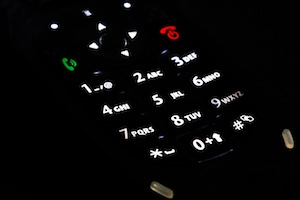 GPS installed in a cell phone has saved the life of a female college student this week. The Ohio woman was the victim of an attempted kidnapping from a college campus in Brown County. Thinking on her feet, the woman dialed 911 for help. Afterwards, police officers were able to track her by using the Global Positioning System in her smartphone. Thanks to the high-tech rescue, the kidnapping attempt lasted less than an hour and only took her about ten miles away from the campus.
At this hour, the kidnapping suspect is behind bars. The victim, a 29-year-old student, suffered no physical harm. A transcript of her 911 call reveals her words to emergency operators: "I need help. My friends have kidnapped me and I'm in the back of a pick-up truck."
The reference to "friends" appears to be a reference to her kidnapper as someone known to her that she had not seen for about a decade. According to the woman's statement to 911 operators, the man had indicated a desire to see her socially but she had refused. The next time she saw him was on the day of her kidnapping.
The police chase lasted only about six minutes once officers had located the truck in which the victim was trapped. The case provides people with one more reason why cell phones are a necessary item for dealing with modern life. Buying a new phone with GPS is a sound idea — but make sure to seek out free cell phone recycling online to get rid of your old one.