Last updated April 12, 2019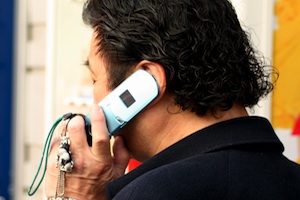 United States senator Charles E Schumer is calling upon the House of Representatives to veto the legislation that will allow the revocation of the existing prohibition on automatic calls to the new and old cell phones of consumers, opening the door for floods of unwanted collection and marketing calls to users.
The Mobile Information Call Act would repeal the 1991 Telephone Consumer Protection Act, which bans automatic calls for informational purposes. This bill would effectively allow private businesses to dial cell phones automatically and many believe it constitutes a massive reversal in protections for consumers.
Schumer says the unwanted calls could also use up consumers' cell phone minutes and thus effectively drive up the cost of bills for users. The Senator has asked the House of Representatives to block the bill and says that even if they do not, he will launch an aggressive effort in the Senate to see it blocked. Schumer has also called on New Yorkers to contact their Congressmen and urge them to block the bill as well.
"For twenty years, consumers have been protected from receiving auto-generated messages from telemarketers on their cell phones," the Senator comments, "but this House bill would toss out those protections, leaving consumers to deal with annoying and unwanted calls all day long."
Unsurprisingly, the likes of the American Bankers Association are strongly supporting the bill.