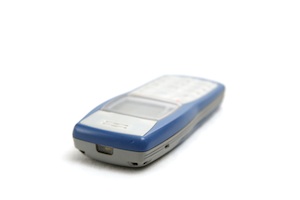 A man has been arrested in Vancouver in Canada after police looked at his old cell phone and found that he displayed his name as "Jason Pauchay Drug Dealer". The police were searching the man's house but he himself was not the initial target of the investigation until they took a look at the cell phone they had confiscated from him.
Both Pauchay and girlfriend Clarissa Prosper have been charged with drug trafficking as well as possession of proceeds from a crime after officers discovered over $5000 and marijuana in the bedroom of the house that the couple shared. The 24-year-old man pleaded guilty on Tuesday in the provincial court of Saskatoon and was given a conditional one-year sentence.
The search of the house happened after police surveillance of the property on the 21st of July this year, where no less than 36 people, many of whom were identified as being sex trade workers, were observed coming and going, police considering the activity as a sign of drug trafficking and later obtaining a warrant to search the premises. Crown Prosecutor Kathy Grier says that police had reason to believe that there was both cocaine and a gun on the property.
Pauchay was not at home when the search occurred but had apparently been witnessed driving away from the scene, only to be arrested later. He had no previous criminal record.