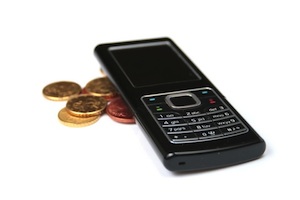 A stolen car, from Chesterfield Township in Detroit in the United States, was located and the thief arrested because an old cell phone belonging to the female owner of the vehicle was left inside the car and police were able to track it by using its GPS coordinates.
The 53-year-old woman phoned police on Sunday at about 6 o'clock in the evening to report that her car had been stolen after being left parked but running outside a house on Wand Street. The woman informed the police officer who arrived on the scene that the car contained both her purse and her cell phone. Dispatchers were then able to make contact with the cell service provider, which then gave real time GPS coordinates of the cell phone, allowing police to track the stolen car as it was driven north on Gratiot Avenue and 27 Mile Road.
The car was stopped and the driver arrested within minutes of the coordinates being given to a deputy from the St Clair County Sheriff's Department and a Michigan State Police trooper. A 41-year-old Chesterfield resident, Richard Moore, has been arraigned on charges of driving with a suspended license, his second such offense that is a one-year misdemeanor, and unlawfully driving away an automobile, which is a five-year felony. Mr. Moore is currently being held on a $10,000 bond in the Macomb County Jail.