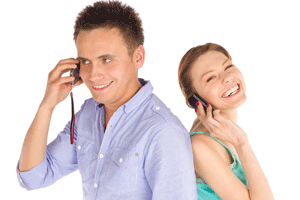 State troopers in Illinois caught fewer motorists in 2011 violating laws that are intended to limit the use of new and old cell phones while driving a motor vehicle. With Illinois lawmakers set to begin discussions as to whether or not to ban the activity altogether, figures show that just 4013 people were stopped for texting or using cell phone in school and construction zones in 2011. It is a big fall from the year before when Illinois State Police claimed that more than 7800 drivers had been caught violating the laws which came into effect in the January of 2010.
Legislation to ban the use of cell phones while driving altogether on the roads in Illinois could start to be discussed by a House panel as soon as next week. The proposal, which is being sponsored by State Representative John D'Amico, D-Chicago, would still allow motorists to use hands free technology such as headsets to talk on a cell phone while operating a motor vehicle. "I'm going to push this," D'Amico says. "This is something I think is a huge distraction on the road. Put the phone down."
If the proposal were to gain approval, it would make Illinois the 10th state in the US to ban the use of cell phones while driving and follows in the wake of the call by the National Transportation Safety Board for the creation of a total ban on all use of cell phones while behind the wheel.