Last updated July 10, 2023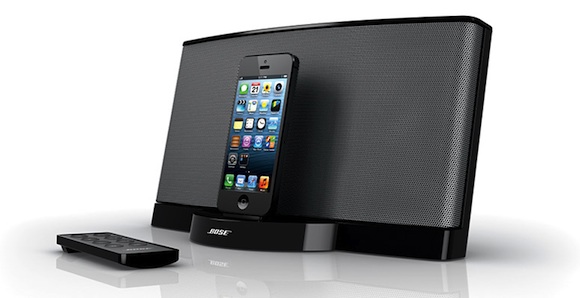 Ah, the good old Lightning connector that has caused its fair share of headaches over the past 3 months for iPhone 5 users. Gone are the days of dock connector to Lightning adapter and Airplay for music, behold the Bose SoundDock Series III with Lightning connector!
Yes ladies and gentlemen, boys and girls, we have received word that the 3rd generation of Bose's SoundDock has landed and this time it has Lightning support so you can plug your iPhone 5 straight in, with no messing around.
Lightning Strikes the Wallet
As most iPhone 5 owners know, the new device from Apple features a different connector. This meant that in order to use your old accessories, you would need an adapter, or you would need to repurchase compatible devices (ouch!).
After 3 months of the iPhone 5 being in circulation across many parts of the World, it is only now that we finally see a Bose docking system that supports the must have gadget. The series III comes with a remote, and features a 3.5mm input connection on the back of the system.
The Price
The new docking system will be on sale for $249.95 direct from the Bose website, and currently ships within 7 – 10 business days.
I think that with this release we can now see a few more devices, gadgets and accessories flood the market in early 2013 that are Lightning enabled.