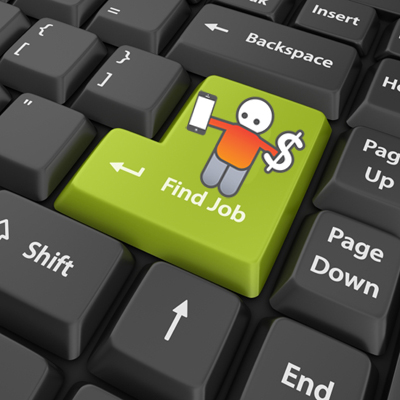 The rise in the popularity of smartphones has made it much easier to browse the web on the go. But many people still don't get the most out of their smartphone apps.
Instead of downloading and using beneficial applications (such as those for job searches), they fill their phone with Angry Birds and other fun games (not that there is anything wrong with that). Below are five free smartphone apps that will seriously aid you in your job search.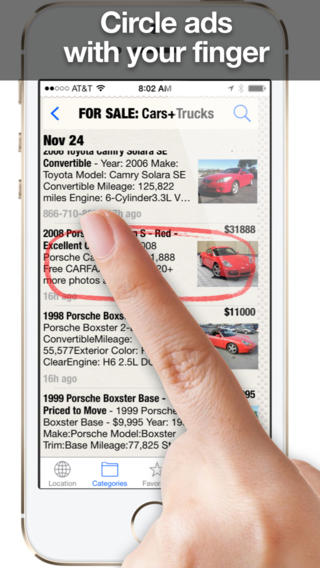 The best smartphone apps for a job search are by and large any of the many Craigslist apps available. There are about a half dozen of these guys and the one that best suits you depends on exactly what kind of smartphone you have. One of the most popular of these is Craigster for the iPhone. It's true that this little guy isn't actually free, but, at only 99 cents, it's as good as free. This nifty little app works exactly the same way as Craigslist does on a normal computer, except that it has one awesome extra feature. In addition to browsing and searching for job openings, you can choose to be notified every time that a keyword of your choice is added to the site. For instance, if you're looking for a job as a "writer," Craigster will let you know when a new job is posted that fits this description.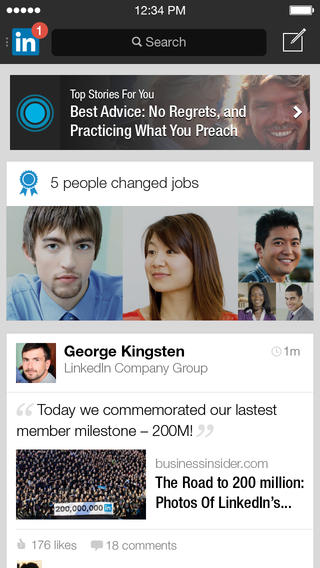 Like the Craigslist ones, this app is pretty straightforward, but it is definitely one of the go to smart phone apps for job searching. The LinkedIn app is similar to the one that Facebook released and allows you to update your status, communicate with your connections, and browse jobs within your network. It is basically just a miniature version of LinkedIn and is a great tool for building your network and hearing about job openings before anyone else does. This one (like the rest on the list) is actually free!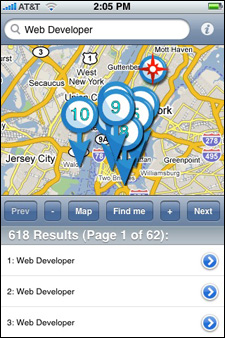 With a name like this it would be silly if Job Compass wasn't one of the best job search apps for smartphones. This nifty little app actually uses your smartphones built-in locator and gives you a map of all the job openings in your area. You can set it to look from 5 miles to up to 100 miles. If you happen to find a job that you like, then you're easily able to view more information on it and even give the hiring manager a call! This smartphone app will definitely give your job search new light.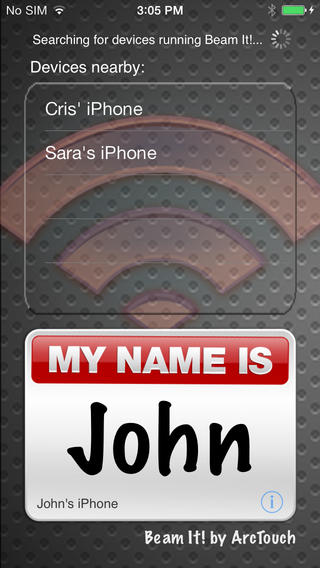 Paper business cards are becoming a little outdated, but that is where online business cards come in! That's almost exactly what BeamME is – an attractive online business card. This smartphone app helps you with your job search by giving you the opportunity to send out your online business card to any other mobile device or computer. The ease of networking that BeamME provides makes it super handy for job hunters.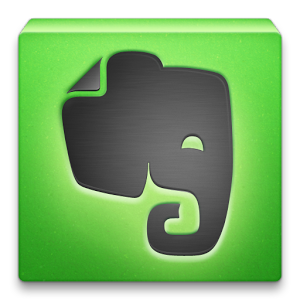 This smartphone app is the most nontraditional of the bunch, but that certainly doesn't mean that it doesn't live up to expectations. Evernote is a free note taking application that works primarily on the iPhone. Searching for a job is a long and tiring ordeal and having a notepad to jot down notes and information on is vital. Evernote puts that notepad right inside your smartphone and makes organizing your job search a whole lot easier.
It seems like new smartphone apps are being created almost daily. Some are bad, some are good, some are fun, and some are useful. At the end of the day it is up for you to sort through all of them and decide on the ones that are best for you. If you're hunting for a job and want to take your search mobile, then these five (mostly free) smartphone apps are going to help you out a bunch.