Last updated April 12, 2019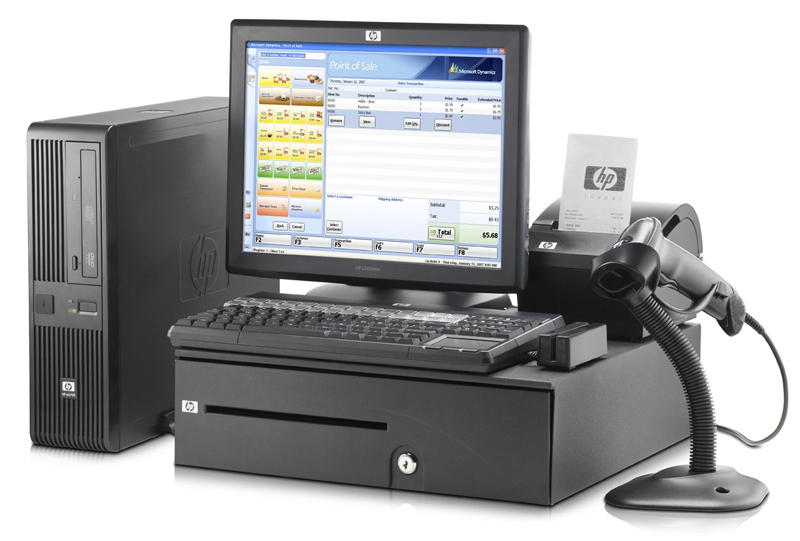 These days most retailers have a website and retail location that they need to sell their products. Digital POS or point-of-sale systems allow ecommerce retailers to sell products in a physical store, while also selling those same products online. Digital POS systems are offered by online ecommerce platforms and they can automatically sync with your store, making the process of collecting money a little easier.
How It Works
A digital POS system is one that is used on a tablet, such as an iPad. You'll have access to your online catalog and when a customer is ready to checkout in-store, you'll browse the catalog, select the items and total up the sale. Then you'll run the customer's credit card or other form of payment through the POS system. You can print a receipt for the customer or have the receipt emailed to the customer. The POS system can also be used over-the-phone or to fulfill emailed orders.
Syncing with Your Online Store
Since you already have an online store, it's important to sync up what is at your retail location with your online store's catalog. When you use a POS system by the same provider, items you sell in-store or online are automatically synced in the same inventory and catalog. That way if you sell out of an item you don't have to worry about updating your website first. In addition, automatic syncing simplifies the management of your retail and ecommerce locations. You don't have to worry about managing multiple inventories, updating multiple product catalogs, or dealing with separate payment systems. Everything can be included in a single location.
Simplified Credit Card Processing
Processing credit cards traditionally requires you to buy multiple pieces of equipment from a payment processor. These companies don't sync with your ecommerce store, which means you'll have two separate payment reports to deal with at tax time. By using a POS system through your ecommerce provider, you can accept all major credit cards in-person without purchasing multiple equipment items.
If you do want to upgrade to equipment — such as a stand, cash drawer, card reader and receipt printer — your virtual POS provider can supply you with the equipment you need to accept cash, check, and credit cards in-store. Your payments will still automatically sync with your ecommerce store and your catalog can still be updated so that your inventory is always up-to-date.
Managing Transactions in a Single Location
Using a single POS provider allows you to track your sales and customers in a single location. Through the POS dashboard, you can access detailed reports that are in real-time — which is important for tax reporting and paying any necessary sales tax for the quarter. By having all of your sales data in a single location, you can also track the progress of your online and retail locations more accurately — which can help you make important business decisions more efficiently.
Order management is simplified too when you use one POS system. This is important if you have custom items that are shipped to customers. You'll get a list of pending orders and due dates in a single location; instead of managing multiple order databases.
While the future of retail might be ecommerce, it's all about providing customers with a new-age experience. Using a virtual POS system allows customers to buy products in-store or online and have instant access to their products. Virtual POS systems are much more affordable than traditional systems, and they give you the tools you need to offer your customers the retail experience they need.