Are you interested in Online Shopping & Saving Money? Read on to see 29 of the Best Price Comparison Websites & Apps To Save You Money. First off, let's discover why Price Comparison Sites have become so popular in the US
Why are Price Comparison Sites so Popular?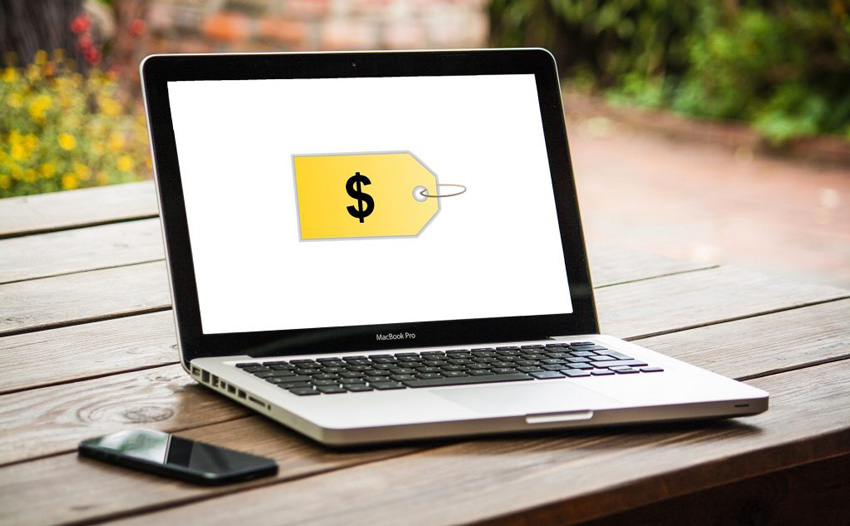 The onset of internet shopping in the US has made the average american more price conscious when buying goods. Some studies have suggested that 96% of Americans now shop online and spend 5 hours per week on the internet, looking for the best deals. Online shoppers now have higher demands and expect an easy and fast shopping process. They want accurate pricing and information about products, in one place, which enables them to make well-informed purchase decisions. Site users want to complete their purchase in the quickest time possible and at the best price. These trends have seen a rise in the number of Price Comparison Websites & Apps designed to help people save money
What is a Price Comparison Site?
Price Comparison sites, sometimes known as Shopping Comparison Engines, work as vertical search engines. Users search for a product and the comparison site generates a list of retailers with their price. Customers can view the price of the product in one place from multiple retailers. Gone are the days of having to visit individual sites
The comparison sites can collect relevant information about the product, including prices, shipping, availability and user reviews. The user also can filter by various conditions such as colour and size
As an example, If someone wanted to buy a red lipstick, they could go to Google Shopping. Google will then compare the retailer name, price and user rating
A price comparison tool, like Google, brings all the information needed quickly and effectively to the laptop screen in a simple view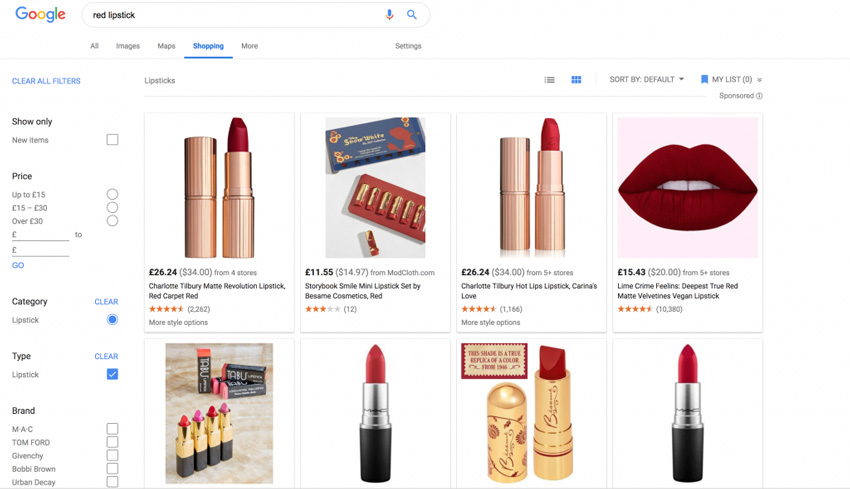 Why should you Comparison Shop?
There are many benefits of being a comparison shopper and using a price comparison site. Let's take a look at a few
Saves Time. Comparison Shopping Sites will do a lot of the hard work in finding prices across multiple sites
Easy to View. The comparison sites aggregate the most important information on one single page. It is easy to view and compare key details
Saves Money. The sites will compare all the main retailers and compare their prices. Users will quickly be able to access the best deal
Specialist Sites. For complex purchase decisions there are now a plethora of specialist price comparison sites. The information they provide is high quality as it's in their area of specialism. Personal Finance, Credit cards and Technology are examples of these categories
What are the Best Price Comparison Sites?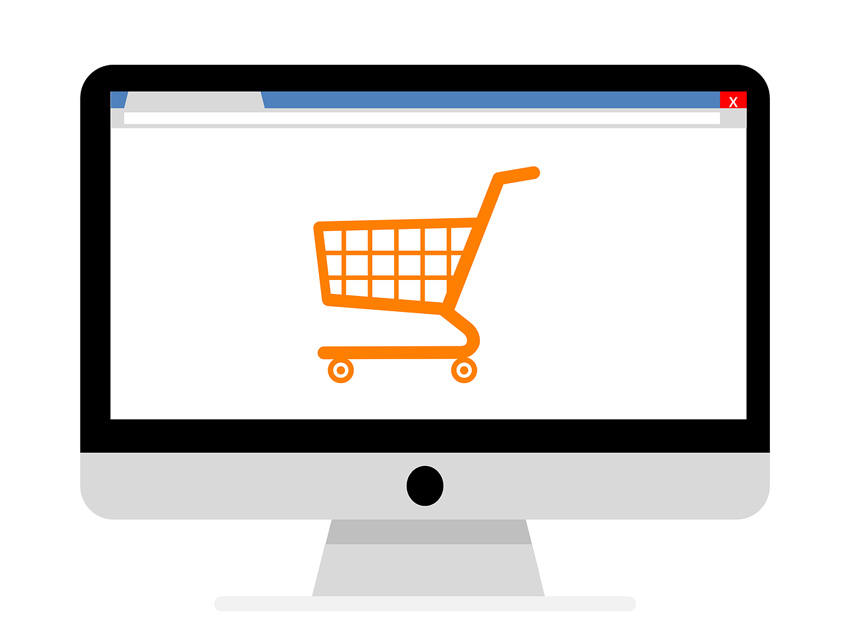 Comparison Search Engines are available for nearly all products and categories. Areas include health, beauty, groceries, clothing, mobile phones, technology and financial products. Some comparison sites base their service on comparing retailers that sell more frequently purchased, everyday items. There are also specialist comparison sites that compare merchants in niche product channels. The specialist comparison sites spring up in fields where there is an in-depth requirement to understand the category.
Let's take a look at the 29 Best Price Comparison Websites & Apps we have come across in the US
Shopper Price Comparison Sites & Apps
There are a number of services that offer price comparison across clothing, shoes, bags, furniture and household items.
1. Google Shopping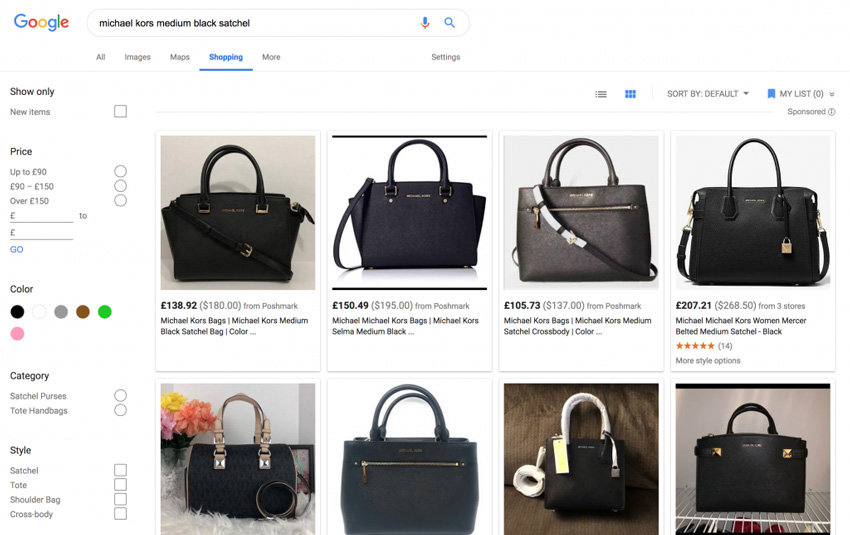 Google Shopping is at the top of the charts when reviewing any price comparison site. Launched in 2006 as Froogle, Google Shopping has grown in superiority as a comparison tool. Users love it's breath of product, simple navigability and ability to compare prices from multiple vendors

Merchants across clothing, bags, shoes, health, beauty, electricals, furniture and many more present their products. User reviews are also great across this comparison engine. Customers can also search based on price and seller

To find Google Shopping, the user would visit Google and click on the Shopping tab. They can type in what they want to buy and will be presented with imagery of the product and prices. This search can be refined by retailer and various other conditions, such a category and style
2. NexTag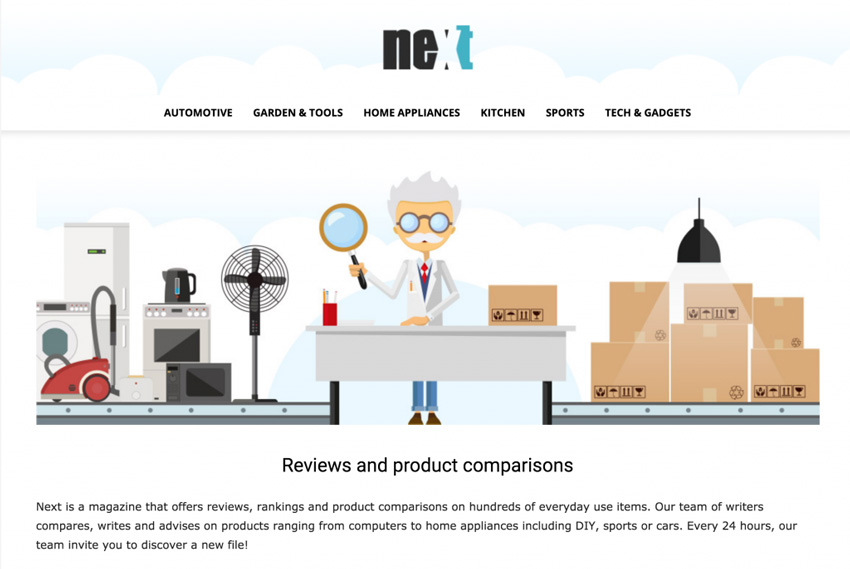 Nextag is one of the most established price comparison sites founded in 1999. It covers many purchase areas but generally offers a comparison service for everyday products, travel, household appliances and education. The site offers tips for the most up and coming new goods for users also. The site works as more of a review platform for goods interspersed with prices. It's definitely worth a look if you want to check a product before deciding to buy
3. Shopping.com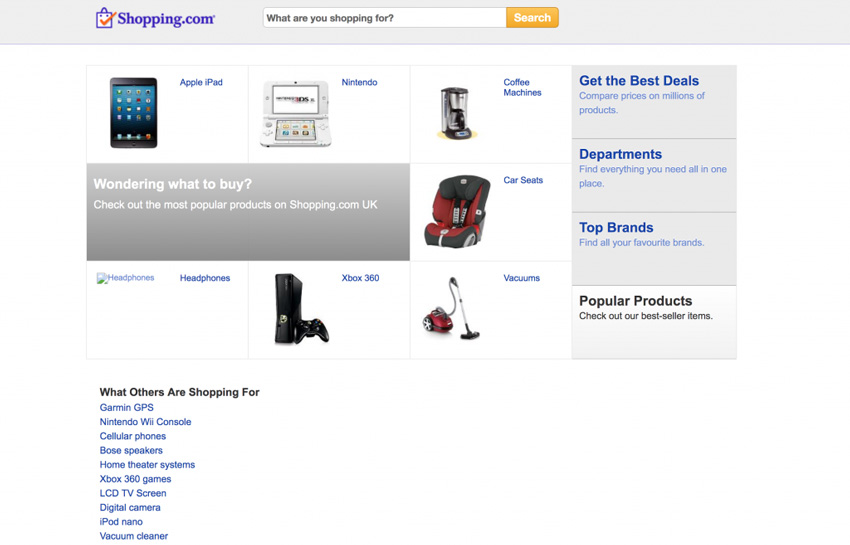 Shopping.com claims to feature millions of products across hundreds of merchants in the US. The user can use the shopping site in a number of different ways. They can search by the best deals, by departments and the most popular searches. The search-bar is easy to use . You can type in a product and be presented with a range of price options from different retailers. You can also narrow down most product searches by a condition such as price range and colour. This is a nice simple site to use
4. BizRate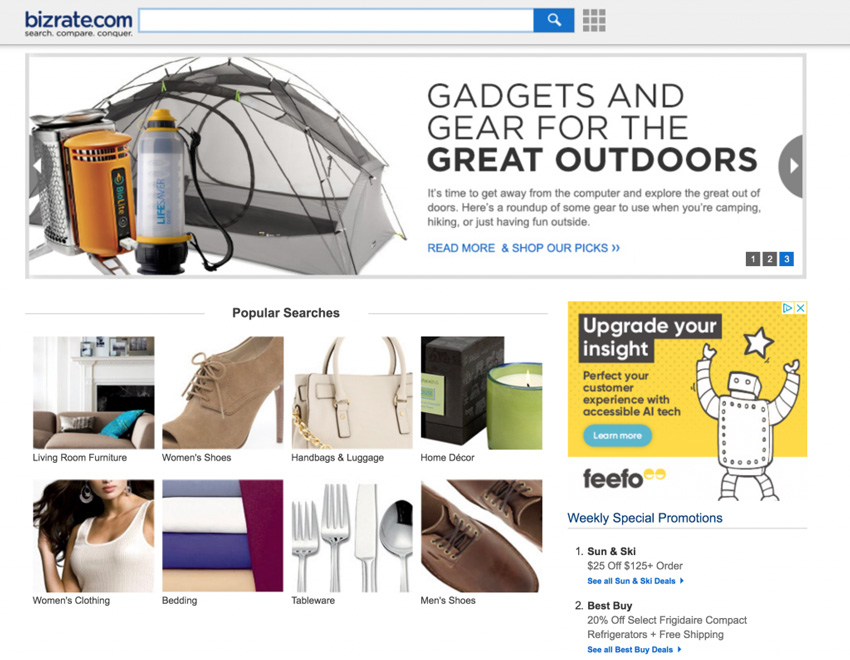 BizRate.com is a well established comparison site covering clothing, furniture, handbags, shoes and home items. As well as being able to search for specific products, BizRate also offers users Deal and Coupons. This is a site that is well worth adding to your favourites bookmark as a money saver!
5. Become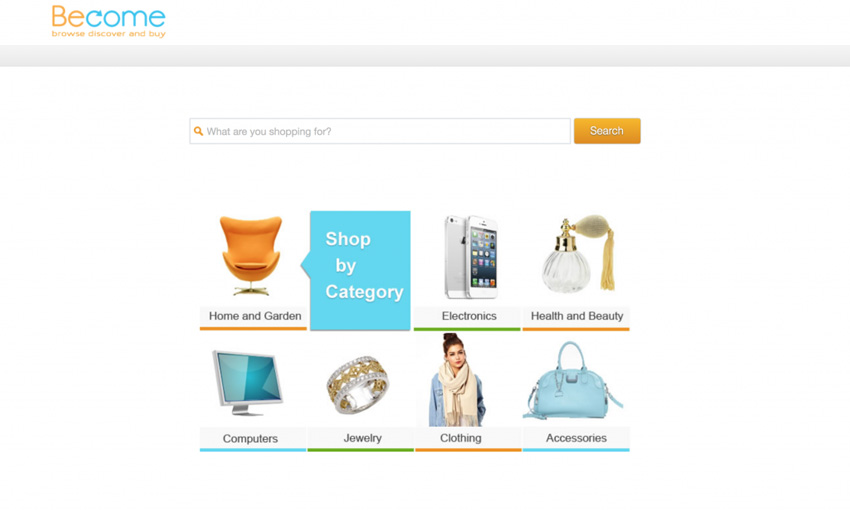 Become.com was started in 2004. It offers customers the option to compare in categories such as clothing, accessories, tech, computers and electronics. The search-bar lets the user get fairly close to their initial desired search. The website is nicely presented and the comparison list appears on one page. A great site overall though, with good navigability and design
6. Shopzilla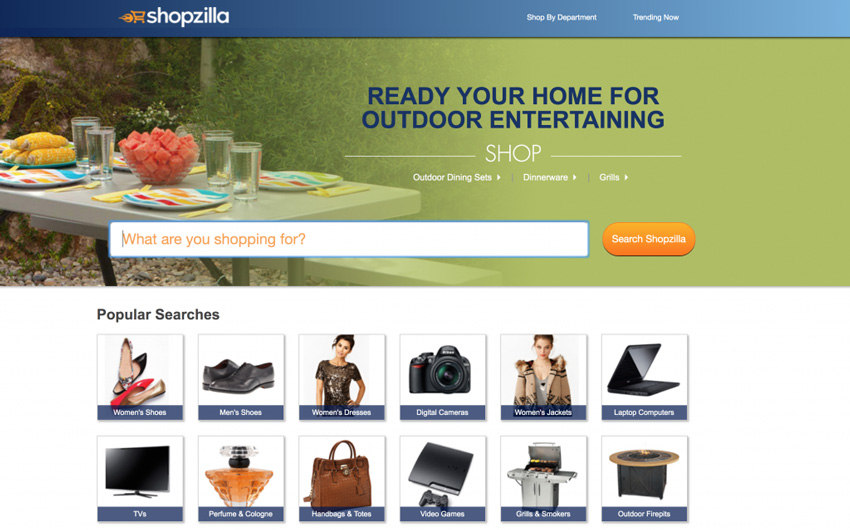 One of the first comparison sites to the market was Shopzilla, founded in 1996. The site has recently been acquired for over half a billion dollars. The site compares millions of prices across clothing, apparel, TVs, fragrances and laptops. This is a really nice, simple site to use across a good breadth of products
7. Pronto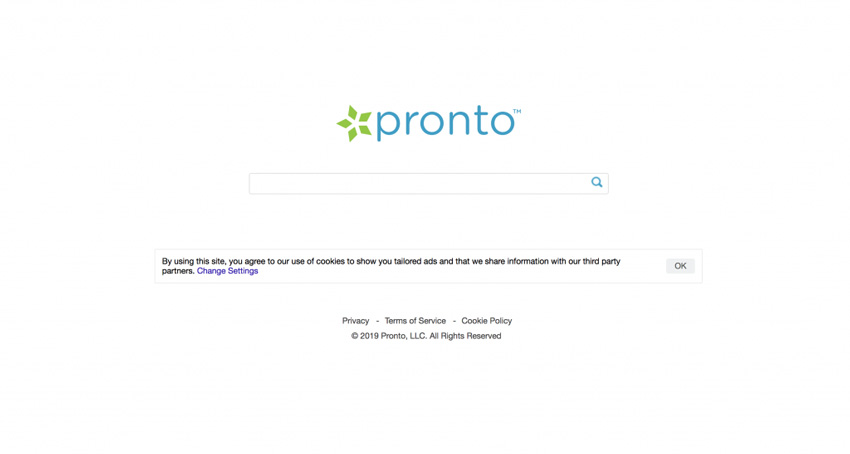 Pronto works a little differently to other sites. Most of the data is driven by utilising the search navigation bar. The site pulls data across lots of online data sources to come up with the deals across that search term. There are great filters that can be applied to make the search a little more specific for the user
8. PriceGrabber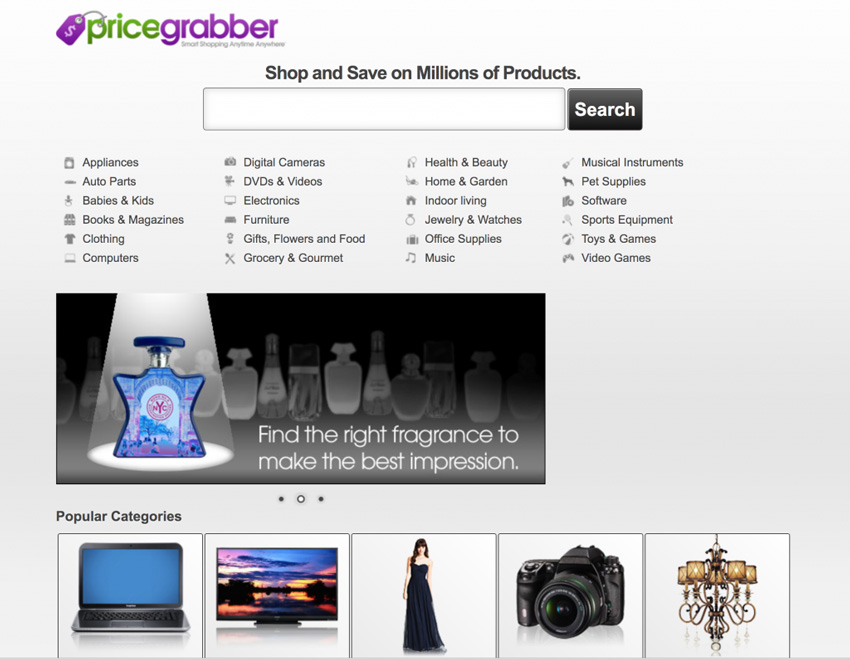 Established in 1999, PriceGrabber has been revered as one of the US's best price comparison sites. The comparison site has one of the widest number of categories. It compares prices across appliances, home, electronics, furniture, clothing and many more. The site also hosts a number of weekly specials from leading retailers, which are well worth a view
9. PriceBlink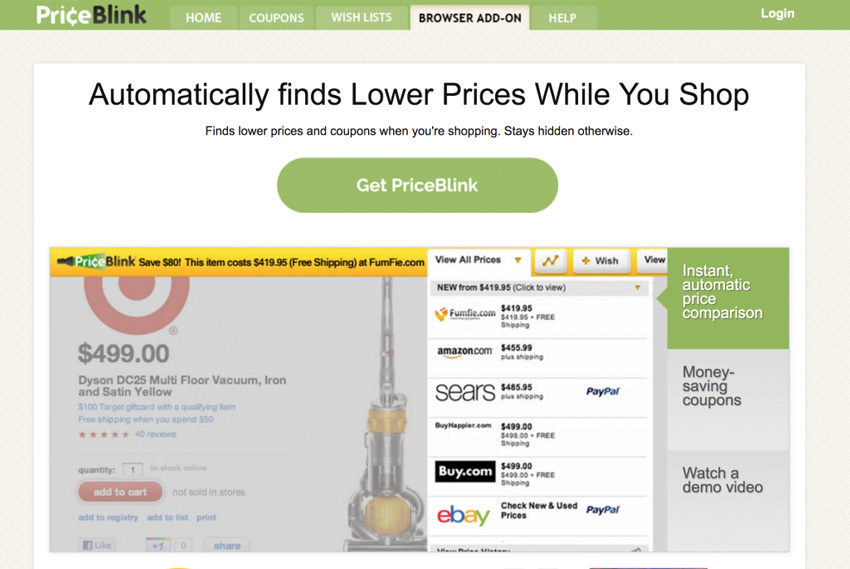 PriceBlink is a price alert service, rather than a comparison experience. You simply add this onto your browser as an add on. Rather than going into a site, this app will compare prices from other retailers when you are shopping. If you are on BestBuy, for example, it will automatically provide you with options across other stores. This app certainly helps you to compare as you go
10. CamelCamelCamel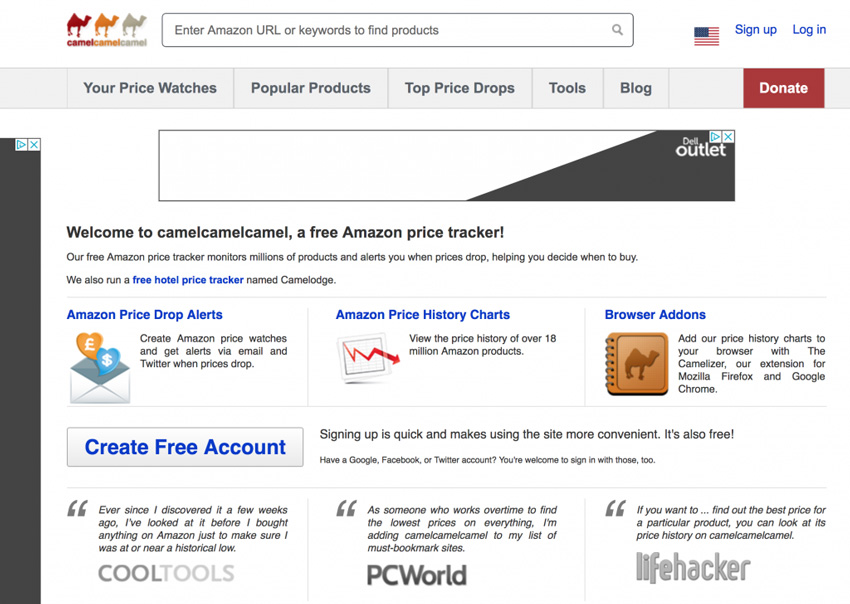 CamelCamelCamel, is a well established Amazon Price Tracker Site. Customers just need to set up an account by logging in through Facebook or by email. Once set up, users can look through nifty deals. The site shows users the historical prices of products as well as the current list price. There is an option to set up price drop alerts. Users can be alerted when the price on a product they are interested in reduces in price
11. Yahoo Shopping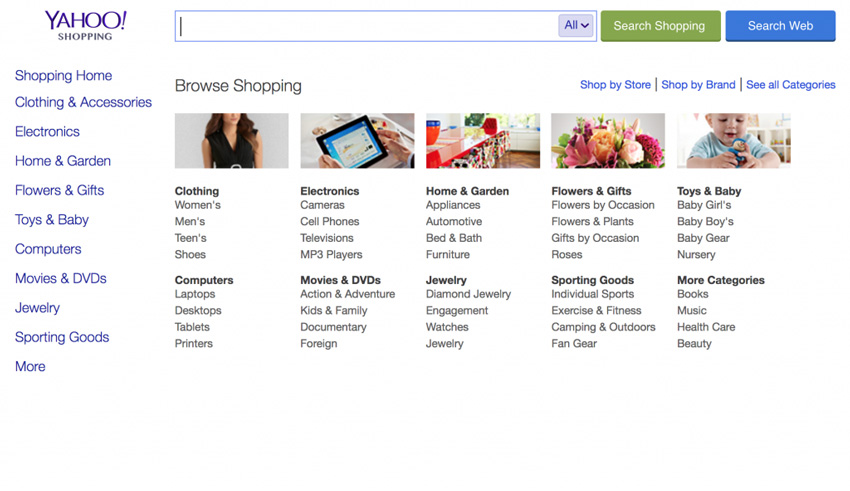 Yahoo Shopping isn't too dissimilar to Google Shopping. Simply go into the Yahoo Shopping Site to be presented with a comprehensive list of categories. Filters can be added by price range which refines the search a little more. The search bar will allow generic or detailed searches. The user will be presented with a list of merchants against the information provided
12. Kelkoo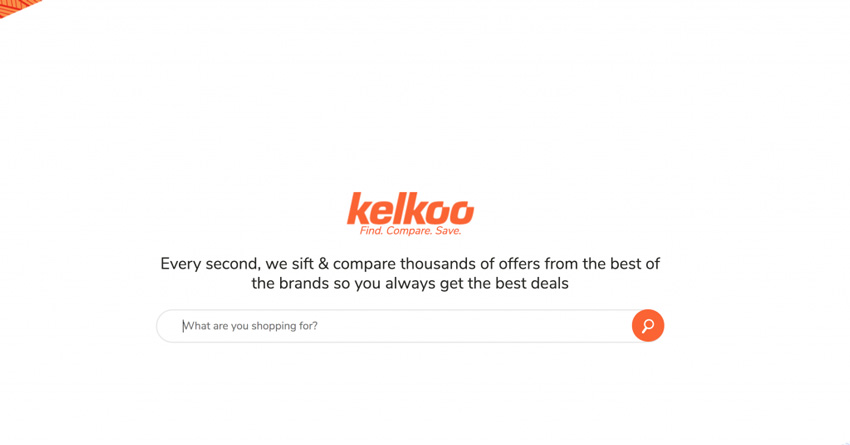 Another great price comparison website that will save you money is Kelkoo. The main search bar allows you a search across a wide range of categories including fashion, electronics, phones and clothing. There is also some deep categorisation between pages too to make the user journey nice and simple
13. Smarter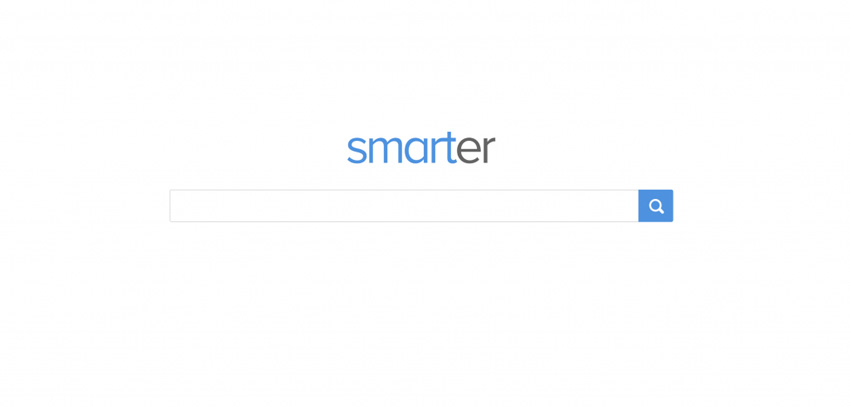 Smarter.com is a much newer US based price comparison engine. The site scrapes 1000s of website to provide an aggregation of the best google ads and other deals available. It is well designed and simple to use
14. ScopePrice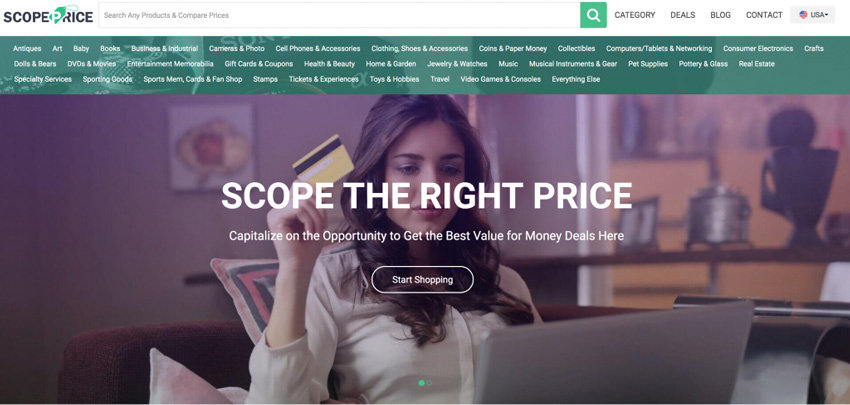 ScopePrice visually is one of the nicest sites to use. It covers a lot of categories from health and beauty, electronics, home & garden, pet supplies. It also covers niche areas like memorabilia, sporting goods, toys and games
Specialist Comparison Sites
Specialist price comparison sites are available across mobile phones, personal finance, auto insurance and travel insurance. The sites are useful as they understand the market that they specialise in. The comparison and search experience is thereby largely very accurate. The sites also act as a bit of a knowledge hub for the areas that they focus on. Let's take a look at the Best Price Comparison Websites & Apps for more specialist purchases
Comparison for Trading- in Used Items
We all have an abundance of old items that we could trade-in and make some extra cash. This area has grown year on year as customers get more savvy and want to sell their old goods. There are now price comparison sites for used goods. Take a look below
Mobile Phone Trade-In Price Comparison Sites
Americans now own 3 + devices per household. What do you do when you want to get rid of a phone? There are mobile phone trade-in comparison sites, as listed below
15. SellCell.com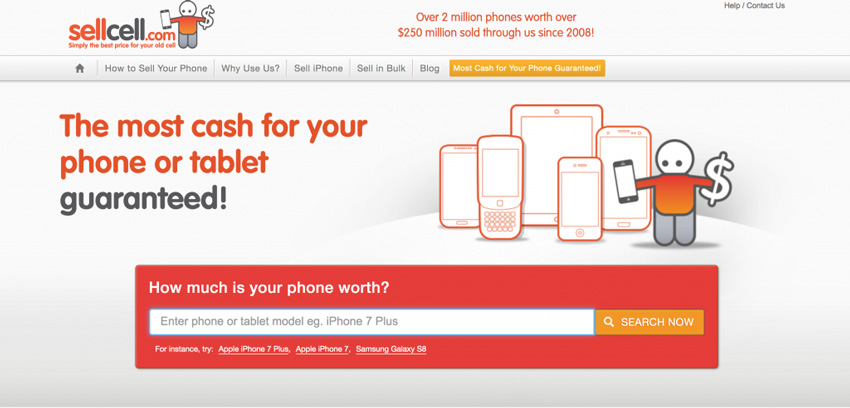 If you want to sell your old phone, SellCell.com is a great option. It is the US's largest price comparison site for trading-in old Mobile Phone & Tablets. The site prompts the user to enter the make and model of the phone or tablet they want to sell. The site then generates a list of all the places to sell their device, along with the prices. The navigability of this site is superb. The user can easily change the fields to get an exact valuation for their device across Buyers. The site lists prices and user ratings for Gazelle, Declutter, BuyBackWork and many more. The user will get the most money on SellCell, a promise backed up by a Best Price Guarantee. SellCell is definitely worth a visit if you have an old phone or tablet to sell
16. Bonavendi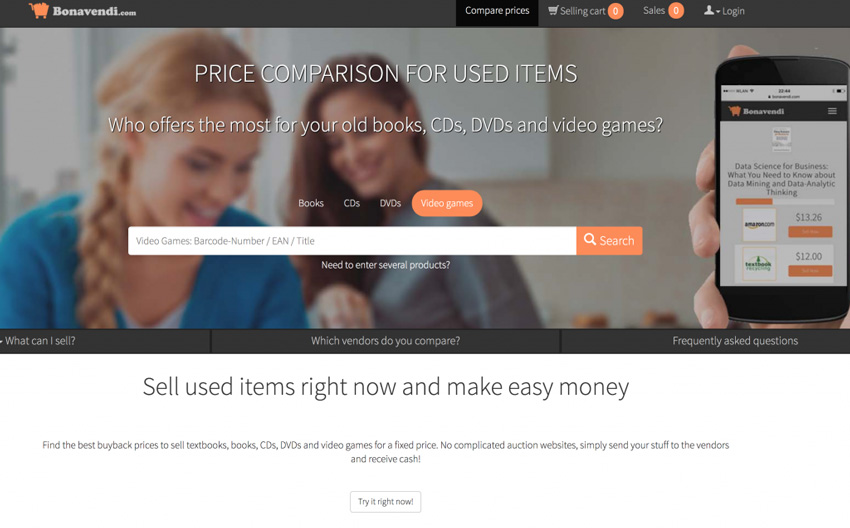 What do you do with old CDs, Books and DVDs? Bonavendi are a price comparison site for used items. They compare old DVD's, CD's Books and Video Games. Just enter the items that you would like to sell and you are presented with a list of vendors prices. Pretty Simple!
Computer & Laptop Price Comparison Site
When looking for an expensive bit of kit, it could be better to review a Specialist Price Comparison Site. The more general Shopper Comparison sites compare some of this information above, but you may feel in safer hands with a specialist
17. Pricewatch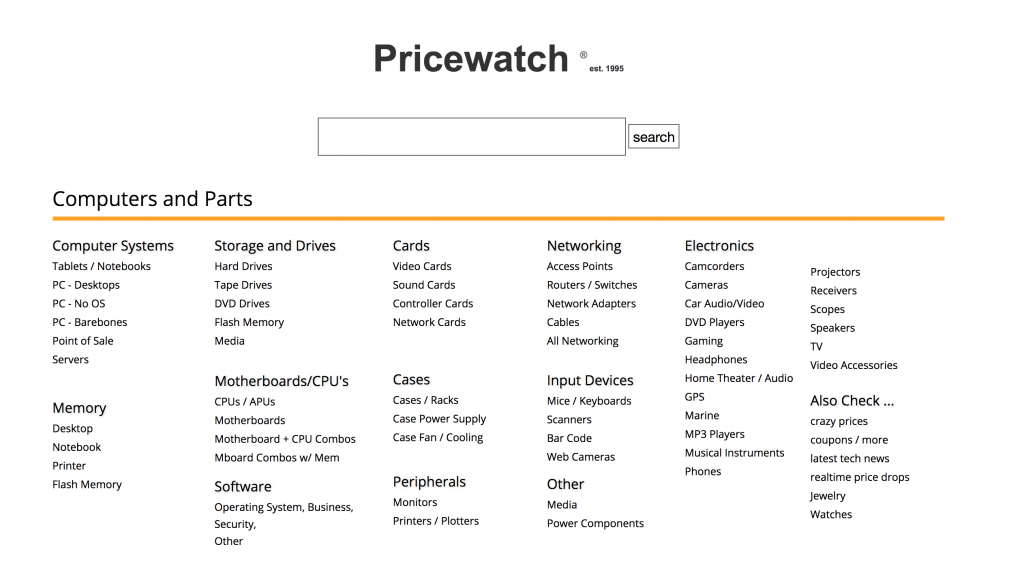 PriceWatch specialises in offering a price comparison across computers, storage, drives, networking accessories and wider electronics. The site monitors more general goods too, but positions itself as an expert in the computer field. Definitely worth a browse for something a little more technical
Auto & Home Insurance Price Comparison Sites
A very specialist areas where lots of personal factors need to be compared is Auto & Home Insurance. There are now specialist price comparison sites that compare this area
18. Compare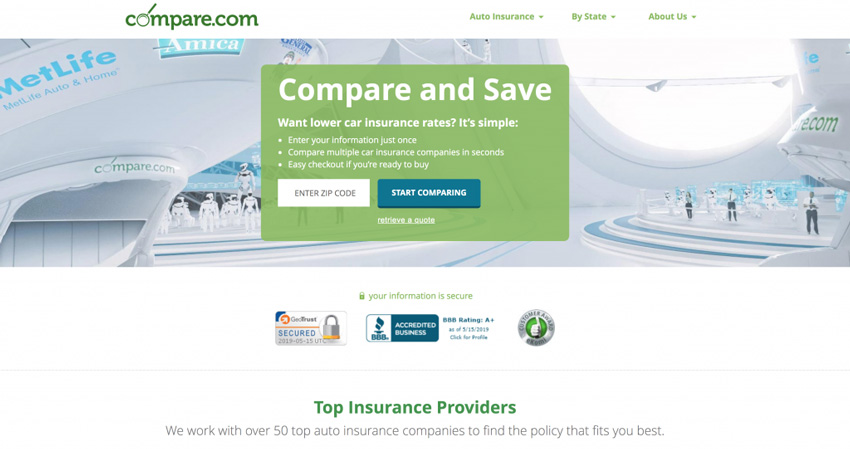 A site that is definitely worth visiting when considering your Auto Insurance is Compare.com. The site compares over 50 car insurance providers. The design and search function of the site is first class. The business is a A+ BBB rated company, so a thumbs up on the trust ranking. The site provides you with instant quotes against your insurance requirements and also lets you know of offers moving forward. Compare.com have also now moved into comparing prices for Home Insurance also
Travel Price Comparison Sites
Looking for your family holiday? Got a destination and budget in mind. There are price comparison sites for travel now
19. Kayak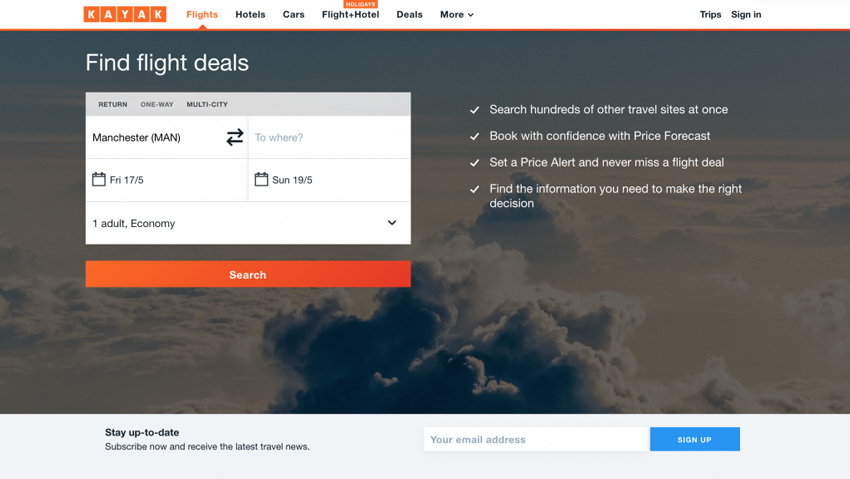 Kayak is one of the US's largest price comparison sites for travel including flights, hotels and hire cars. They search hundreds of sites to provide you with the best results when comparing options before you go on vacation. The site also allows you the option to set a price alert on anything that your want to watch. This site is the place to visit to save money if you are looking at any travel throughout the year
20. Aardvark Compare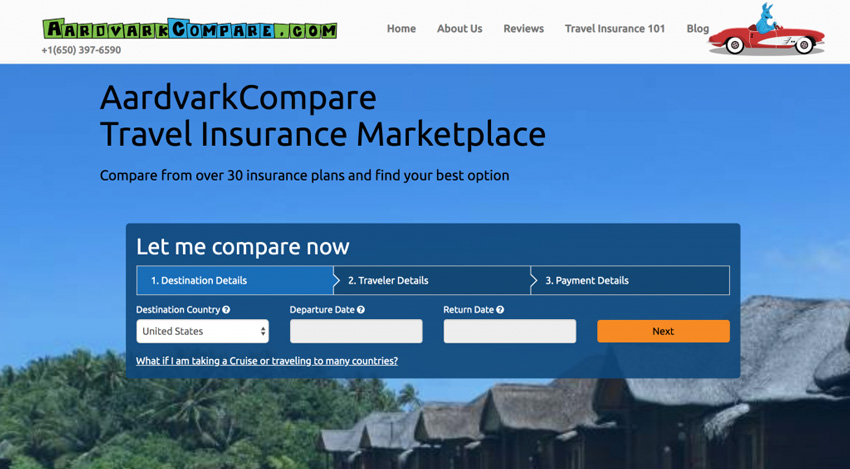 Another area where it is definitely worth visiting a specialist comparison site is Travel Insurance. Aardvark compare over 30 different insurance companies. The site is really easy to use and the website has an Excellent Trustpilot rating with a 5 stars rating!
Energy Supplier Price Comparison Sites
The consumption of energy at home has become a hot topic. It's really important prior to agreeing a new contract or at renewal to consider the choices available. These Energy price comparison sites provide a list of price options. There is also the ability to switch between suppliers
21. Choose Energy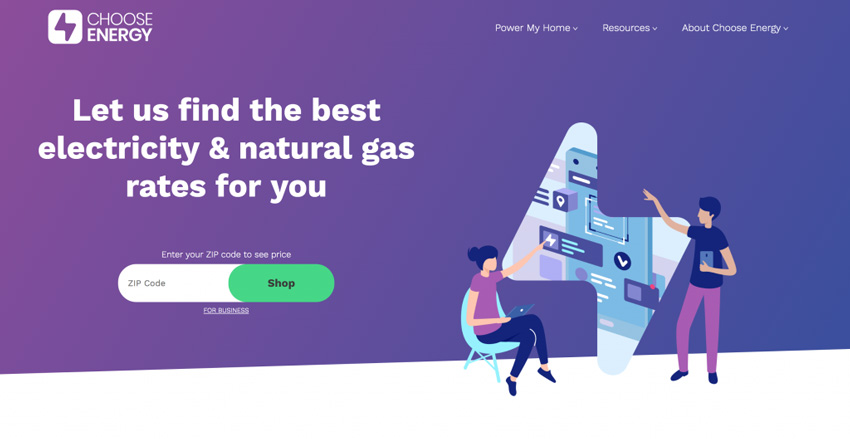 Choose Energy offers a comparison for many key states in the US. They provide a comparison service across suppliers such as North American Power, Bounce Energy and Direct Energy. The site is very well designed and moves smoothly between sections. We would definitely add this to your bookmarked list!
22. Make The Switch USA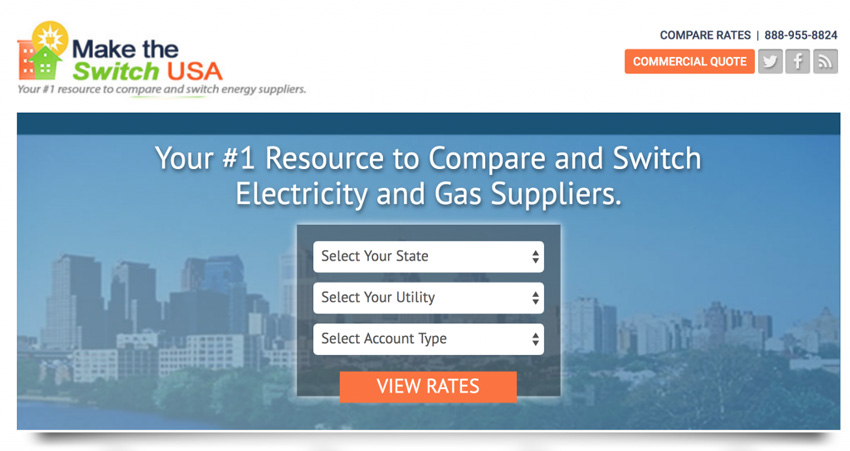 Another price comparison site for Energy is Make The Switch USA. The site has an A rating from the BBB, providing customer reassurance. It provides a price comparison across buyers for gas and electricity for both consumers and businesses.
Cell Phone Comparison Sites
Again another area where is is worth visiting a price comparison site, is buying cell phones. Let's take a look at some of the best price comparison options
23. My Rate Plan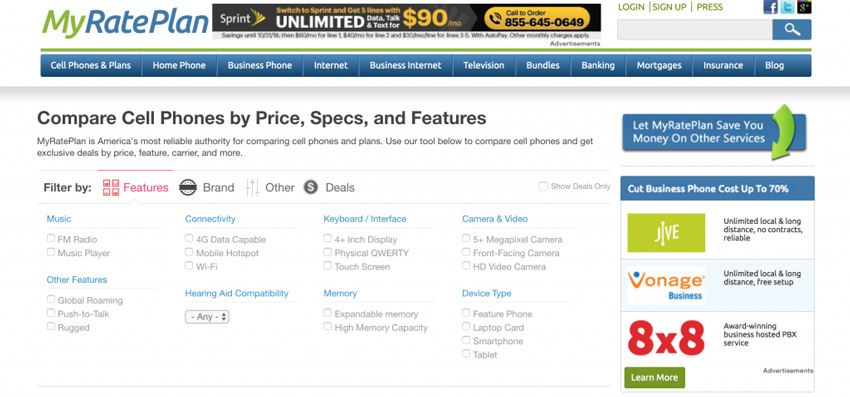 My Rate Plan is one of the most established price comparison sites in the US. It compares cell phones by price, spec and feature. The site has also branched out into other areas like mortgages, internet and banking comparisons. Well worth a look if you are after a new phone
24. WhistleOut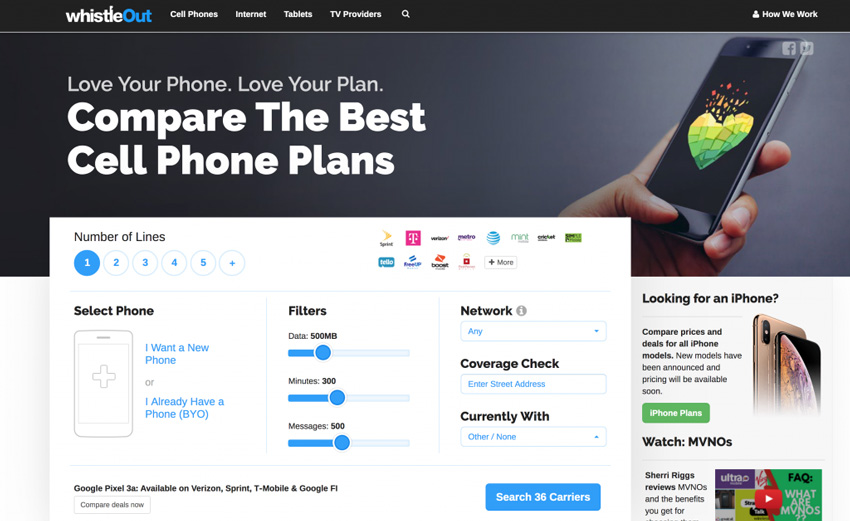 WhistleOut is another cell phone price comparison site. It compares prices across all of the leading networks including Sprint, ATT, Boost & Verizon. It has superb, easy filter options to establish your preferred network and capacity. They compare 30 plus carriers

Mortgage Rate Price Comparison Sites
This is an area that definitely requires some prior thought before you commit to a provider. There are some niche price comparison sites that compare active mortgage rates. They can help with making some savings!
25. Smart Asset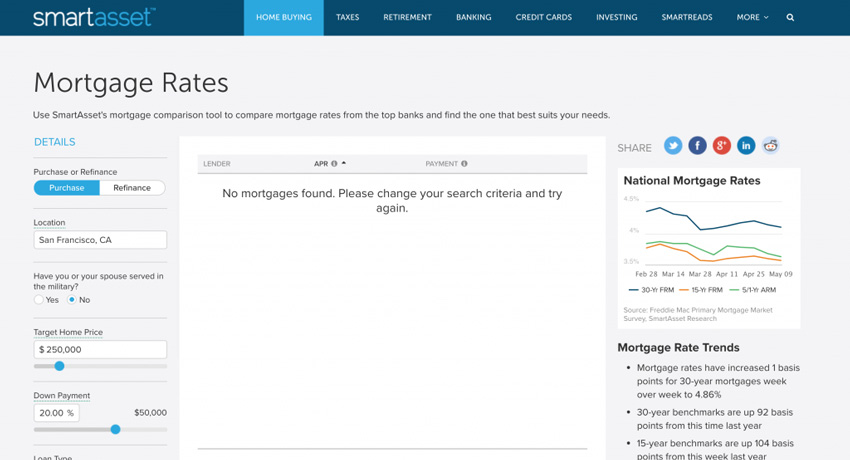 Smart Asset are a finance price comparison site. They compare mortgage providers in the US. The site prompts the user to search by various fields including mortgage term, amount to borrow, location and downpayment. The site also compares the market for banking, credit cards and other areas too
26. Bank Rate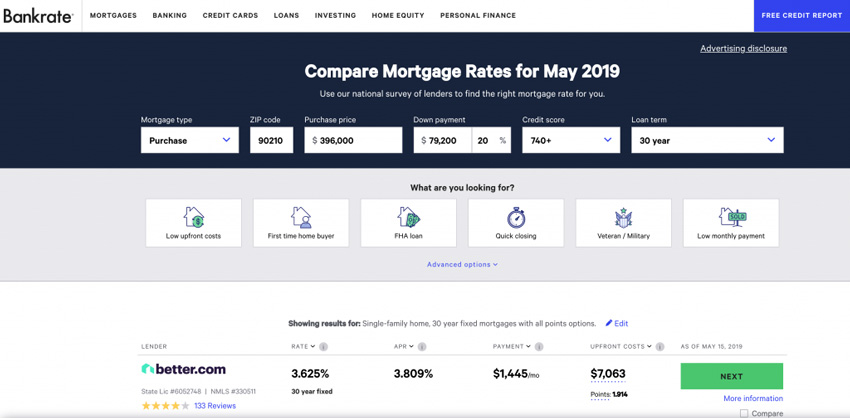 Bank Rate is a really well designed and easy to use mortgage rate price comparison site. It offers the user different options for First Time Buyers, Quick Closing and for low monthly payments. The site also covers loans, credit card and personal finance comparisons. Definitely a site to bookmark for any big investment!
Credit Card Price Comparison Sites
Another area where it is worth visiting a comparison website is for a credit card? What is right for you? What are the minimum repayments? It's definitely worth reviewing all of the leading providers side by side on one page
27. Credit Cards.com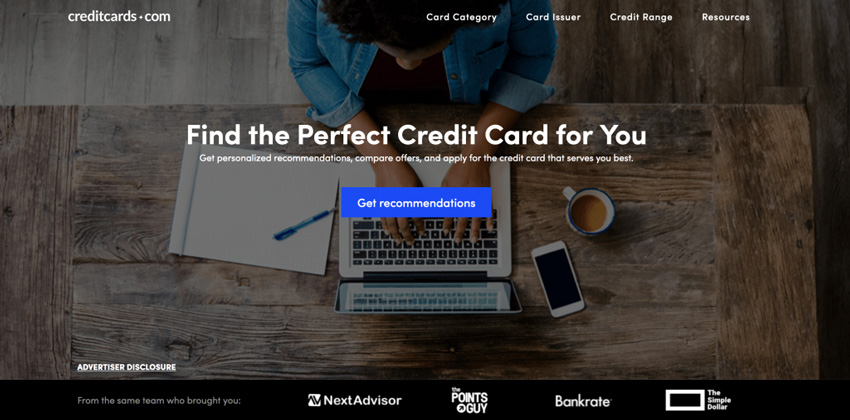 Creditcards.com can find you the perfect credit card for you. This stylish site searches for credit card options by card category, card issuer and credit range. You can also find credit cards based on your current credit history
Car Price Comparison Site

Buying a new car is a big investment. Which is why it is important to make sure you are getting the best bang for your buck. There are a number of car comparison sites that will help to compare the prices of cars in a user friendly way
28. Cars Direct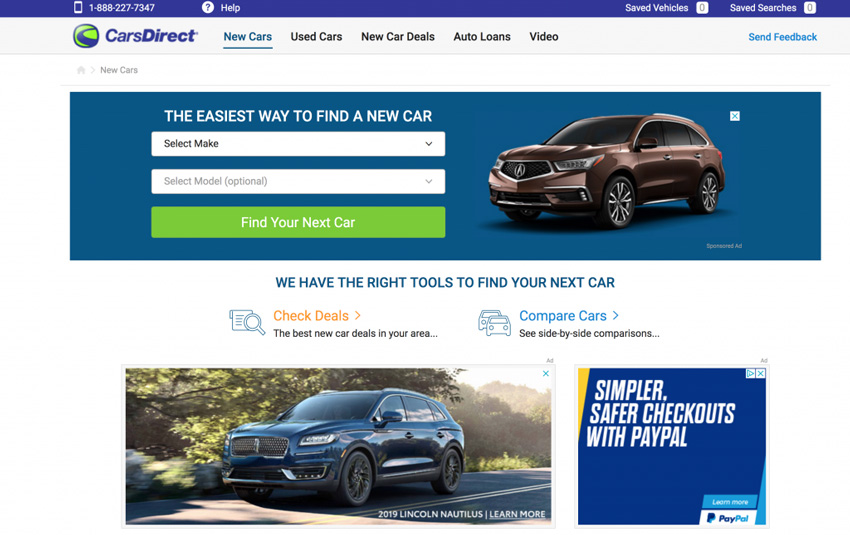 Cars Direct have been established since 1999. They are a price comparison site for finding the best deal when buying a new car. It's simple search bar on the home page, allows a search by the make and model of the car. You are then you are presented with a number of options with prices. You can then change the options available by the year of manufacturer
29. Edmunds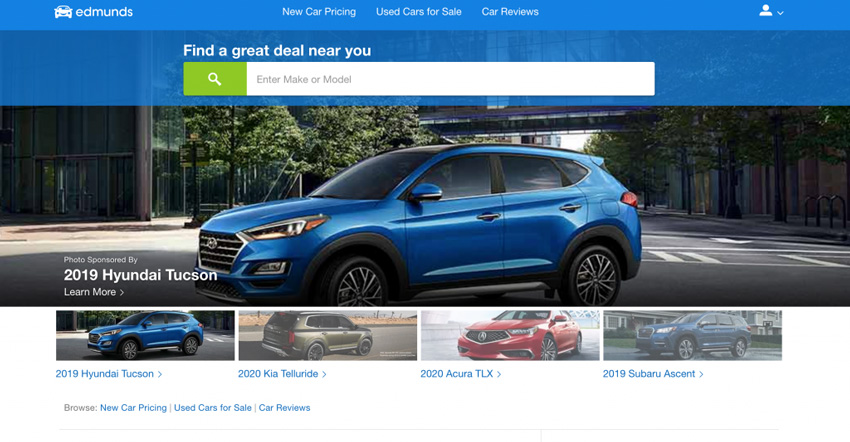 Edmunds is more than a car price comparison site. It also offers independent reviews of cars. You can select the car you are interested in by make and model and then be sent a range of competitive quotes from local dealers near you

---
There you have it, the 29 Best Price Comparison Websites & Apps. If you are a savvy shopper and want to save money, then you will no doubt use one of these sites in the near future. Let us know how you get on!

If you have a suggestion about a US price comparison site that can be included in article let us know. We will be happy to consider including it