Last updated April 12, 2019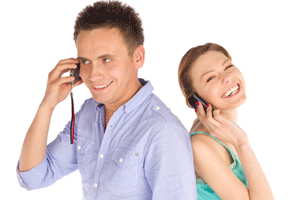 I have been reading about a project being undertaken in Japan. Takashi Minato, who works for the Advanced Telecommunications Research Institute International and a team of consultants from NTT DoCoMo (mobile phone company), the Osaka University, and a few other unnamed companies, have created a prototype of a new cell phone that is shaped like a person and feels like one too.
Creepy? Well, they do not think so. According to Geek, Minato and his team are designing the phone to help users feel closer to the person they are talking to. My initial thought when reading that was, 'no way'. However, as Geek points out, there are people who might actually find comfort in a human-shaped, human-feeling cell phone, those in long-term, long distance relationships for one, blind people for another. Maybe the idea is not as strange as it seems; or maybe it is.
Whatever we feel about it, the phone is being developed and expected to go commercial within the next five years.
The cell phone, as it looks now, is slightly larger than the average palm. It is covered with a material that mimics the feel of human skin. Inside the head, there is a speaker and a diode on the chest changes colour based upon mode. Still to come are features like image recognition and voice recognition.
Looking at the photo (which you can see on both the Geek and Physorg websites), it reminds me of one of those human anatomy figures from science class – and no, it does not have a gender if you are wondering.