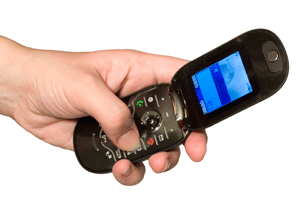 A new cell phone recycling campaign will benefit the hospital of Drayton Valley in the United States. The Drayton Valley Health Services Foundation is launching its second Cell Phone Campaign, following a successful first campaign last year, in celebration of Earth Day. If the campaign proves to be a success, the hospital will receive a donation of anything from two hundred and fifty to five hundred to seven hundred and fifty US dollars from the Health Services Foundation.
"Everyone has a cell phone in a drawer that they don't use," claims the fund development officer for the Health Services Foundation, Colleen Sekura. "We don't want to see them in landfills; we want to make sure we are taking care of our environment." Once donated by the public, the old cell phones will then be sent to a proper recycling company, which has the equipment and expertise to recycle and remove both the useful and potentially hazardous materials contained within them. Sekura says the new annual cell phone recycling scheme is a great way to raise money for the hospital in a self-sufficient manner.
Ian Dunn from Dunn Right Communications assists the Foundation by collecting the old cell phones from his business and then sending them on to the recycling company. Those wishing to donate used cell phones to the campaign can drop them off at the Foundation or even arrange to have them collected from their own homes if for some reason they are unable to do so.