Last updated April 12, 2019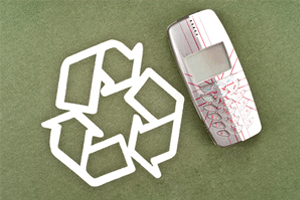 Used cell phones will be among the items acceptable to be dropped off in order to be recycled at a special collection day this Saturday in Tallahassee.
The Florida Department of Environmental Protection (DEP) is using its Easy As One initiative to host the event, which will take place on the 12th March between the hours of ten o'clock in the morning and two o'clock in the afternoon. The event, which is being held at the Governor's Square Mall, will see citizens urged to drop off, not just used cell phones but also paper (although the paper will only be accepted for collection until twelve o'clock noon), plastic retail shopping bags and cell phone chargers. It is acceptable to drop the old cell phones and their rechargers for recycling regardless of whether they are in working or non working condition.
Anyone who donates to the collection event, be it a cell phone, cell phone charger, plastic shopping bag or paper will receive the offer of either taking home an environmentally friendly and reusable shopping bag or, if they prefer, a pass – valid for just one day – to any State Park in Florida. The offer is limited to just one per person, regardless of how many items they bring in for recycling.
The "Easy As One – Ordinary Actions, Extraordinary Results" is a campaign run by the Florida Department of Environmental Protection in order to highlight to ordinary people how easy it is to participate in actions that can help the environment.