Last updated April 12, 2019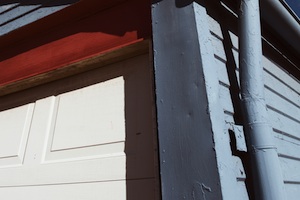 A young woman was murdered in her car on Sunday night while driving home to the upscale neighborhood in which she lived with her parents. The 30-year-old molecular genetics student, Gelareh Irani, was killed by one bullet to the head that entered the car via the passenger window as she talked to her ex-boyfriend on her old cell phone. The car she was driving then smashed into a garage door just meters from her parents' home in the townhouse community, which is situated just southwest of Houston, Texas.
Video footage taken from a surveillance camera belonging to a neighbor is now being examined by the Houston Police Department. The killer has yet to be found and the police currently have no idea whether the murder was motivated by robbery or just completely random.
Sergeant JC Padilla, from the Houston Police Department, told My Fox News that Irani's ex-boyfriend is not considered a suspect and he is cooperating with investigators in the capacity of a witness to the shocking crime. "We're interviewing him, and at this point there's really nothing to indicate that he's a suspect or even a person of interest." Police are hoping Irani's ex-boyfriend may have overheard something during their last conversation that could explain the murder.
The local community is stunned at such a violent murder taking place in a neighborhood normally so quiet that "you don't even hear the traffic", as one resident put it.