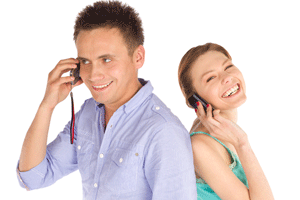 Cell phone manufacturers are set to face struggling sales growth in 2012 with the weaker world economy discouraging consumers from upgrading from old cell phones. Fourth quarter results from 2011 are likely to show that the slowdown is already underway, with the new, broad offering from Samsung Electronics and the much touted iPhone 4S from Apple likely to be the only exceptions in what was an otherwise disappointing Christmas season.
"The blowout quarter that Apple will report will show they are still the one to beat, while in the Android (operating system) camp… only a strong brand like Samsung can stand out," Gartner analyst Carolina Milanesi says.
Apple, which was beaten to the title of the top smart-phone maker in the world by Samsung in the third quarter of last year, could well reclaim the number one spot thanks to consumers rushing to purchase the new iPhone, with 16 months having passed since the release of the previous version.
The cell phone industry's reporting season was kicked off by Sony Ericsson on Thursday, with analysts expecting that it will report a fall in quarterly sales of as much as six percent from 2010 to 10.5 million phones. Blackberry maker Research In Motion, Motorola Mobility and Taiwan's HTC have already warned of poor sales during the holiday season, which is normally a key time where customers tend to replace their older cell phone models.