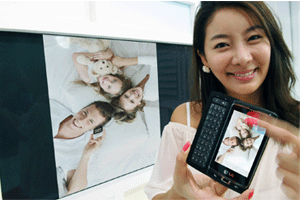 Of late, I have participated in a competition so that I can get an LG Optimus 7 Smartphone having really neat and new feature known as Augmented Reality.
This new feature functions well, using the camera of your own handset to get a video feed and afterwards augmenting it with content such as photographs, audio and text. The basic idea behind this is to provide you with an enhanced outlook of reality with the aid of your tablet and mobile.
It is necessary that your handset has the right kind of hardware and software for using this Augmented Reality. The hardware can be easily used as most mobile phones have a standard compass and camera. What is difficult to come across is the software. Though it is mentioned that Windows Phone 7 OS has been registered to have the new enhancement application(s) of Augmented Reality, for the present moment LG Optimus 7 is the only one making use of this function.
If you are willing to purchase a new mobile, why don't you go for the newly released Windows Phone 7 mobiles, especially the LG Optimus 7. In case you already have a Windows Phone 7 or are planning to buy one, please tell us what you feel about it. Contact us on Facebook or leave your comments here.
Meantime, remember to recycle your old handset! Christmas is the best time to purchase a new mobile. So, if your near and dear ones or you are planning to get a new mobile for Christmas, don't forget to recycle the used handset you had! The same thing applies for tablets as well. Our recyclers come up with attractive deals on few SLR cameras, iPods and iPads!