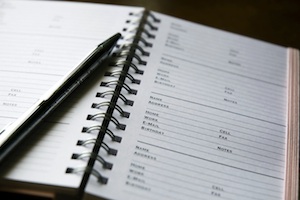 Cell phones bring with them incredible advantages: the ability to take a call anywhere, anytime, just like Captain Kirk comes to mind but they also do present some challenges, such as the fact that the battery can go dead. That certainly never happened with my landline back in the day!
Still, it is not hard to make sure you keep your smart phone properly charged. A far more thorny challenge ever since the beginning of the cell phone revolution has been the lack of any kind of directory or phone book for cell phone numbers. If a friend of yours lives in any major city in the nation, chances are that he or she will be listed in the local phone book, but only if your friend still pays for a landline. This can be invaluable when you know that an old classmate has moved to Baltimore and you would like to catch up and talk over your glory days.
However, there is no parallel system to help you get in touch with that old classmate if he or she has a cell phone only, which is increasingly the case. A new survey has even indicated that more than 90 percent of cell phone users want such a directory to exist, even though any proposal for one will have to navigate the tricky waters of privacy concerns.
More and more people are ditching their landlines to go cell only, and with changes in how cell phone companies operate, they can even keep their numbers when they do a phone trade in and even when they switch to a different carrier. Now that cell numbers are 'sticking' to individuals a lot more than they used to, perhaps the time for a cell phone book has finally come.