Last updated April 12, 2019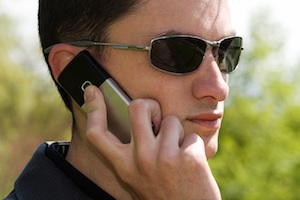 The boss of the Federal Communications Commission has asked for a review to be made of the agency's stance when it comes to the issue of radiofrequency energy, which is emitted from new and old cell phones as fears continue to linger that the cellular devices might be responsible for health issues such as brain tumors.
The chairman of the Federal Communications Commission, Julius Genachowski, circulated a proposal to other commissioners on Friday, which asked for a formal inquiry into the cell phone emissions standard, which was set 16 years ago in 1996. The proposal would have to be given approval by the majority of the five commissioners in the Federal Communications Commission before it could be released for public comment by the agency. Should the proposal receive approval, the agency might consider altering its testing procedures and seek advice on the need to either ease or strengthen the current standards.
A spokesperson for the Federal Communications Commission added on Saturday that the agency could also examine whether emission standards ought to be at a different level for devices that are operated by children. The spokesperson added that the agency still does not believe that there is any evidence to tie health issues such as cancer to cell phones but that the inquiry would look at any scientific evidence that might warrant changes being made to the current emissions standards.