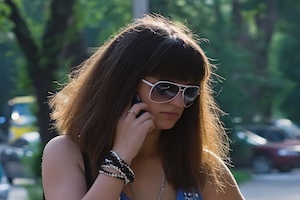 As many as 91 per cent of consumers now support the idea of a cell phone directory, according to a new poll conducted by CellPhoneNumber.com, which had more than 8000 respondents. CellPhoneNumber.com is a website that asks questions to cellular customers and gets answers about their wireless new and old cell phones.
There have been previous attempts made to set up such a directory, but all have failed after coming under fire from privacy advocates. In 2004, the intention to create a cellular directory was announced by wireless carriers in the United States including the likes of T-Mobile, AT&T and Sprint, but barely a year later the companies chose to pull away from this decision. Three years later in 2007 information commerce company Intelius created their own for-profit cell phone directory, only for the directory to be closed down just a few months later, with the company saying it was "listening to its customers".
The most recent attempt at such a directory was made two years ago in 2010 when internet telephone directory Phonebooks.com launched its very own nationwide cell phone directory only to then close it again last year.
A 2011 study showed that there were now more cell phones in the United States than people, and the president of PhoneBooks.com, Aaron Rosenthal, believes that such a directory is now only a matter of time. "With the growing number of households using cell phones only, a cellular directory seems inevitable," he says.