Are you looking to learn a new language? If you are, you are in for some good news; technology has now made it possible to learn a language using apps.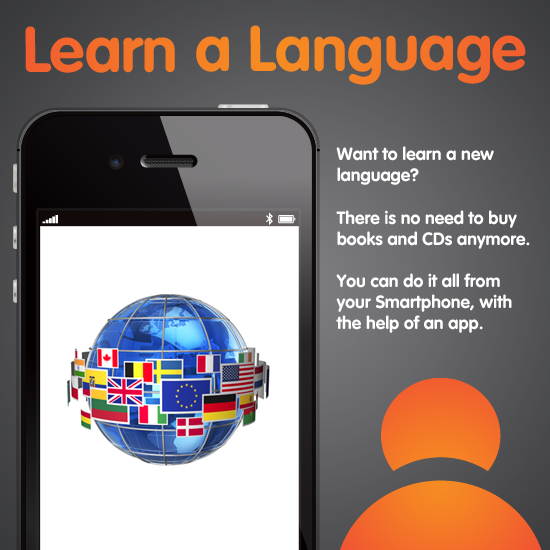 There are plenty of apps that run on android and/or IOS platforms. Some are for sale and some are for free, and we have picked out what we consider the best 3. Let's see what they are, what they offer and if there is anything that is not to like about them.
1.Busuu
Busuu started off as an online community for people who are practicing a new language, but they have made real progress in delivering apps to help people learn different languages.
Here is what you get.

It runs on both android and IOS platforms, and it is very easy to use.

To note right away is that they have created different apps for each language; if you want to learn French, for instance, you would have to download the Busuu French app.

The app itself is created to be very simple and the interface is interesting to look at and easy to understand.

You get 20 languages for free, but you have to pay after that.

You get voice so that you can get pronunciations right, and there are also tests so that you can see how you are doing.
Is there anything not to like about Busuu? Not really; if you want to learn a language, this is an excellent app.
2.Voxy
This is another excellent app. Although it is designed to help Spanish speakers learn English, it is as close to a personal language tutor as you will ever get.
Here are some top features:

It runs on both iPhones and android phones and in both, it is a smartly designed app.

You get an integrated platform that allows you to pick up your lessons where you last left them.

You get lots of news so that you can learn the language in context. The news comes from top publishers and they are modified to fit different learning stages.

You get audio stories, and as you go through them you are evaluated on your progress.
Is there anything not to like? Not really, unless you consider that it is limited to only Spanish.
3.Duolingo
This app has set itself apart by doing something very unique; you learn as you translate online content. The idea is that as you are learning a language, you are helping to make internet multi-lingual.
Here is what you get:

It runs on both android and IOS platforms.

It is completely free; you don't ever have to pay a dime.

Scientific testing has proved that it is more effective to learn a language through Duolingo that in a university class.

The learning is gamified which makes it a lot of fun.
Is there anything not to like about Duolingo? Nothing at all; it is a fun and effective way to learn a language.
These 3 apps are enough to help you learn most of the popular languages, so go ahead, download and get started.
Gabriele is a dedicated writer for travel and education, this article has been written for www.thelanguageclass.co.uk