Last updated April 12, 2019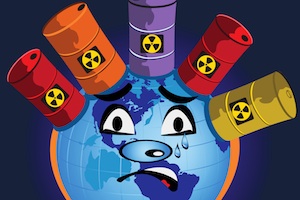 Electronic waste, including old cell phones, is a serious problem all over the world, and WEEE Systems, a startup company based in the United Kingdom, has big plans to try to deal with the growing issue. The company has revealed that they are currently in the process of creating a prototype plant, which will be capable of offering closed-loop recycling services to big electronics manufacturers.
WEEE Systems is hoping to be able to involve at least one electronics manufacturer in the process of development, with its ultimate goal being to see manufacturers able to tackle the electronic waste problem and take responsibility for their products for the entirety of their life cycle.
"The e-waste industry is bizarre in that firms currently pay you less than the old kit is worth to take it away and recycle it, but then if anything goes wrong and it does end up in an illegal scrap yard in the developing world, you are the one that gets in trouble", chief executive officer of WEEE Systems, Bob Clarke, recently commented in Business Green.
Establishing a partnership with a manufacturing company would mean that they have a stake in such a facility and that therefore the electronics company would have to take accountability for an electronic item's whole life cycle. A new software package has also been released to try to make it easier for companies to get the most from their obsolete old electronics.