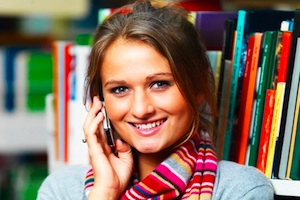 The proposed merger between US cell phone giants AT&T and T-Mobile USA appears to be close to the scrapheap following a Thursday announcement that the companies have withdrawn their application to join their cellular phone operations to the Federal Communications Commission.
Earlier in the week, the chairman of the FCC, Julius Genachowski, announced that the proposed merger did not meet the FCC's standard for approval and it had sent other commissioners an order to refer the issue to an administrative law judge. This is usually the first step in a move by the FCC to block a deal, which would have combined the second and fourth biggest cell phone carriers in the United States.
While the companies have publically claimed that such a move would create jobs in the country and not lessen competition, the Justice Department believes the opposite, saying such a merger would restrict competition severely, with FCC officials also saying that confidential filings from within AT&T show that jobs would be lost as a result.
Despite the companies putting on a brave face and insisting that they will be taking legal action make the merger go ahead, the withdrawal of the application is seen as evidence of the exact opposite. Sanford C Bernstein analyst Craig Moffett said that the withdrawal of the application to the FCC "is a tacit acknowledgement by AT&T that this story is all but over… The fat lady hasn't started singing yet, but she's holding the mic and the band is about to play."